by Laurelin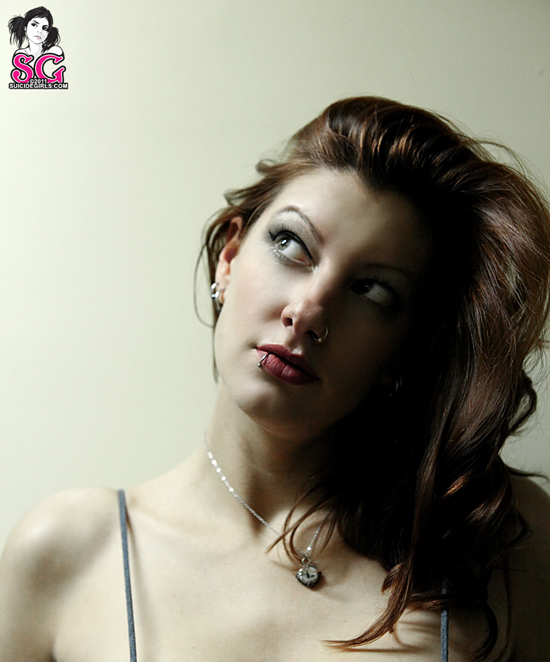 I promised I would never write about him again, and it's amazing how easy that promise has been to keep. (This totally doesn't count.) I haven't wanted to, needed to. I've had nothing to say worth even remotely remembering. I remember this feeling before, just like all the others. That slow creeping suspicion that you feel fine, that he's on your mind but not as close to the surface as he was the day before. With it comes this really stupid lost feeling: like, what am I going to DO now that I'm not thinking about it all the time? The answer is very simple: anything I fucking want.
I find myself smiling for no reason throughout the day because all of a sudden I'm no longer trapped in my own mind. I'm acutely aware of the sunlight shining off the top of the Prudential Center and how my city is so beautifully illuminated in the summer even in the midst of concrete. The Charles River glistens as I listen to the sound of my own feet slapping against the sidewalk and I'm running for me, not because he'll only like me if I'm thin like all the other girls. I feel almost like this was a test, to see if I could pull myself out of the quicksand and be all the better for it.
Granted I haven't been tested yet. I'm dreading the moment I run into him somewhere. I can imagine my blood turning to ice and my stomach turning. That's one thing that never changed, feeling like I've been punched in the gut every time I see him. One can only hope that whatever dreams he chooses to chase take him far away from where I've already found mine.
It's cloudy in Boston today, and I'm shivering writing this on my porch on my day off. I'm planning my usual Tuesday night city waterfront sangria crawl and I have a new phone number in my phone and the memory of smiling last night at my bar, my heart pounding as I'm pouring this guy a drink and inviting him to come out –– someone new. I'll go to the same spots and do the same things, but it will be different. Maybe tonight's the night I'll stop looking for him every time the door opens.
"What do you guys think?" I ask the waitresses once he finishes his drink and walks out.
"So. Hot," they say, and I smile.
Outside on my porch, the clouds roll in as the wind picks up. It's getting colder but I don't care. For once it's beautiful, not gray to match my mood. I could sit out here all day.
***
Related Posts:
Life Beyond The Bar Scene: Last Friday
Life Beyond the Bar Scene: No One Nails the Cry Face and Other Tales of Woe
Life Beyond the Bar Scene: Of Lies and Half Truths
Life Beyond the Bar Scene: I Would Never Look Through Your Phone and Other Trust Issues
Life Beyond The Bar Scene: My Manager's Pants Look Better On The Floor And Other Tales Of Responsibility
Life Beyond the Bar Scene: Blonde Ambition
Life Beyond The Bar Scene: Love is Better Soaked in Tequila
Life Beyond the Bar Scene: It's Not You, It's Me and Other Tales of Woe
Life Beyond the Bar Scene: Winter is Coming
Life Beyond the Bar Scene: Digital vs. Analogue
Life Beyond the Bar Scene: A Long December
Life Beyond the Bar Scene: Strobe Lights and Glitter
Life Beyond the Bar Scene: Fake It 'Til You Make It
Life Beyond the Bar Scene: Apologies and Other Useless Utterances
Life Beyond the Bar Scene: Liquid Running
Life Beyond the Bar Scene: Anger and Other Mostly Useless Emotions
Life Beyond the Bar Scene: One of the Guys
Life Beyond the Bar Scene: A Case of the Crazies
Life Beyond the Bar Scene: Unsettled
Life Beyond the Bar Scene: Boys of Summer
Life Beyond the Bar Scene: Play On Playa'
Life Beyond the Bar Scene: How to Lose a Girl in Ten Minutes
Life Beyond the Bar Scene: Naked Laurelin Reading
Life Beyond the Bar Scene: Healthy Relationships are for Boring People and Other Mishaps
Life Beyond the Bar Scene: Letting Go
Life Beyond the Bar Scene: Does it Exist?
Life Beyond the Bar Scene: The Dating Game
Life Beyond the Bar Scene: After a Few Beers Everyone Looks Good and Other Love Stories
Life Beyond the Bar Scene: Getting Naked With Laurelin
Life Beyond the Bar Scene: Seven Days and Seven Nights of Sobriety
Life Beyond the Bar Scene: When it's Time to Move On
Life Beyond the Bar Scene: Starting Over and Other Stupid Resolutions
Life Beyond the Bar Scene: He Broke Up with Me on a Post-it and Other Travesties
Life Beyond the Bar Scene: The End of Four Loko As We Know It
Life Beyond the Bar Scene: Boston's Top 5 Dives