by Laurelin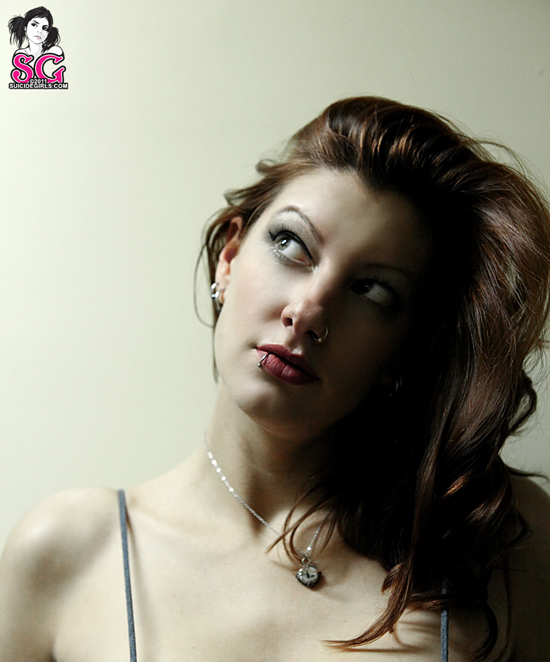 Disappointment is a part of life, there's no doubt about that. It takes many forms; it can be predicable, it can surprise you, it can be laughable, and other times it can be enough to bring you to your knees. In some form or another I think we feel at least a little twinge of disappointment every day. Maybe not the kind that catches your breath like a lump in your throat, but the kind that's just enough to make you crinkle your nose. Like when the coffee shop on the corner of Harvard and Brighton Ave is closed by the time I walk home from work on Sunday and I have to get an iced coffee at Dunkin Donuts instead of a loose leaf iced green tea.
Disappointment goes hand in hand with people letting you down and you yourself letting down others. The look in that boys' eyes as I told him I didn't want to be with him, having to shout it because we were in a crowded bar and there was a band playing. His brown eyes usually danced, turned up at the corners with his big smile. But as I shouted they crinkled and the weight of my words changed him. Part of me screamed, "You're making a mistake, this boy would love you." The other part told that part to shut up even though I was so sad: I knew I was making the right choice. But still, I was disappointed for letting the nice boy go. I always let the nice boys go.
I was disappointed in the one I did choose, a disaster of a human being who intrigued me more than anything. I willingly walked into some strange dark forest, the trees so thick they blocked out the sun, and I know I will willingly stumble through this darkness until I'm so broken I have no choice but to fight to get out in one piece. I can't bring myself to smile as I type this even thinking about the mess I've gotten myself into, but I know I will continue to wait for his name to pop up on my cell phone, and when it does I will see just that one ray of light through the trees, and I will think it's enough. It won't be.
Disappointment can crush a person or inspire them to do better next time. Long term it can break your spirit, short term it can ruin your day. Either way, it's a part of life, and sadly, a part that people come to expect even when they shouldn't. Right now I'm disappointed in my job; I am sitting behind an empty bar at 12:30 PM on a Sunday afternoon in the city. While it's nice to be able to get some work done I would much rather be at the beach or down by the waterfront drinking sangria. Over in the corner my cell phone buzzes and I run over to see if it's him. It's not, and all alone I don't have to hide my disappointment.
Related Posts:
Life Beyond the Bar Scene: The Perfect Storm
Life Beyond the Bar Scene: Total Devastation
Life Beyond the Bar Scene: This Isn't Real
Life Beyond the Bar Scene: Don't Threaten Me With A Good Time
Life Beyond the Bar Scene: What's Not To Love?
Life Beyond the Bar Scene: Game Over
Life Beyond the Bar Scene: I Knew You Were Trouble
Life Beyond the Bar Scene: Far From Ordinary
Life Beyond the Bar Scene: Picture Perfect
Life Beyond the Bar Scene: Tales of Heartbreak
Life Beyond the Bar Scene: I Almost Do and Other Nostalgic Melodies
Life Beyond the Bar Scene: Unanswered Texts, Missed Calls and Things That Glow in the Night
Life Beyond the Bar Scene: Rescued
Life Beyond the Bar Scene: Star Struck And Other Sly Tales
Life Beyond the Bar Scene: Dancing in the Rain
Life Beyond the Bar Scene: Almost Thirty
Life Beyond The Bar Scene: Just Friends
Life Beyond the Bar Scene: Contentment and Other Boring Possibilities
Life Beyond The Bar Scene: Last Friday
Life Beyond the Bar Scene: No One Nails the Cry Face and Other Tales of Woe
Life Beyond the Bar Scene: Of Lies and Half Truths
Life Beyond the Bar Scene: I Would Never Look Through Your Phone and Other Trust Issues
Life Beyond The Bar Scene: My Manager's Pants Look Better On The Floor And Other Tales Of Responsibility
Life Beyond the Bar Scene: Blonde Ambition
Life Beyond The Bar Scene: Love is Better Soaked in Tequila
Life Beyond the Bar Scene: It's Not You, It's Me and Other Tales of Woe
Life Beyond the Bar Scene: Winter is Coming
Life Beyond the Bar Scene: Digital vs. Analogue
Life Beyond the Bar Scene: A Long December
Life Beyond the Bar Scene: Strobe Lights and Glitter
Life Beyond the Bar Scene: Fake It 'Til You Make It
Life Beyond the Bar Scene: Apologies and Other Useless Utterances
Life Beyond the Bar Scene: Liquid Running
Life Beyond the Bar Scene: Anger and Other Mostly Useless Emotions
Life Beyond the Bar Scene: One of the Guys
Life Beyond the Bar Scene: A Case of the Crazies
Life Beyond the Bar Scene: Unsettled
Life Beyond the Bar Scene: Boys of Summer
Life Beyond the Bar Scene: Play On Playa'
Life Beyond the Bar Scene: How to Lose a Girl in Ten Minutes
Life Beyond the Bar Scene: Naked Laurelin Reading
Life Beyond the Bar Scene: Healthy Relationships are for Boring People and Other Mishaps
Life Beyond the Bar Scene: Letting Go
Life Beyond the Bar Scene: Does it Exist?
Life Beyond the Bar Scene: The Dating Game
Life Beyond the Bar Scene: After a Few Beers Everyone Looks Good and Other Love Stories
Life Beyond the Bar Scene: Getting Naked With Laurelin
Life Beyond the Bar Scene: Seven Days and Seven Nights of Sobriety
Life Beyond the Bar Scene: When it's Time to Move On
Life Beyond the Bar Scene: Starting Over and Other Stupid Resolutions
Life Beyond the Bar Scene: He Broke Up with Me on a Post-it and Other Travesties
Life Beyond the Bar Scene: The End of Four Loko As We Know It
Life Beyond the Bar Scene: Boston's Top 5 Dives