by Laurelin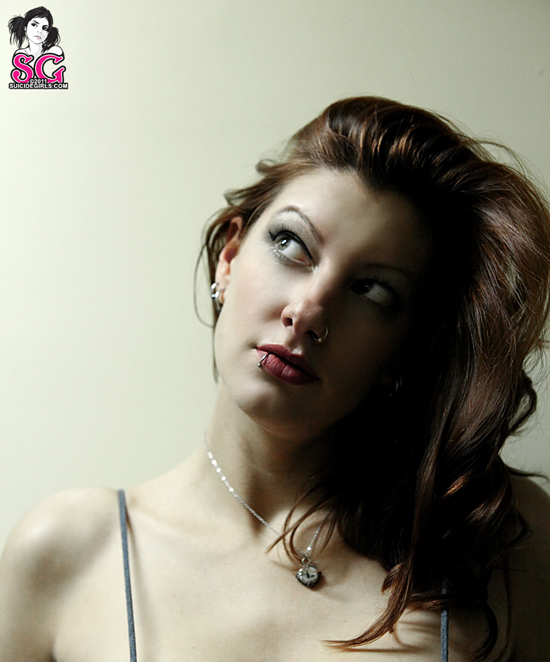 I remember back when I was 23 years old, sitting on my ex boyfriend's couch and talking about the future. Back then 30 seemed like something that was unimaginably far away; we would certainly be different people with different lives by the time we were 30. It was frightening and fascinating at the same time. We giggled and promised that if by some bizarre act of God we weren't already hitched by the time we were 30, we would get married. He and I were broken up by the time we turned 25 but we were still the best of friends for years afterwards and at that time the thought of spending the rest of my life with him after 30 seemed totally plausible.
As we crept closer and closer to 30 we both realized that time went a lot faster than we had ever expected. 30 was almost here and once again, we sheepishly laughed about the future and said, "maybe when we're 35." The days seemed to drip by slowly like melting wax and all of a sudden the candle was gone –– the flame flickered and eventually went out. People change; we had changed
30 came and went and he and I don't even speak anymore. It's been about a year since I last saw him, and I know he's not married and neither am I. We were always different: him, willing to settle so he never had to sleep alone, and me, never settling and spending many a dark night on my own wondering what would happen if I had. His subsequent girlfriends were meek and mild mannered, nothing like me, and I spent a lot of time wondering if I should've changed, if I should have quietened down and acted like a lady. I never did.
That being said, the concept of still being single at the age of 30 isn't as horrifying now as it was back when I was 23. Okay, maybe it is. I guess I should feel good about someone asking, "How are YOU still single?" Thanks. How? I don't know, it just happened, I just am.
Everywhere I look people are paired. Most of my high school and college friends are married with multiple children, some divorced and re-married, and all the while I've been maintaining this wild child image, living the kind of life that most abandoned right after college.
"We wish we still had your life," they gush, commenting on my wild blog posts and magazine articles, silly photos and last minute travel plans made possible by my bizarre schedule. I sometimes wish I had their lives, but not always.
A couple of years back I sat at the bar with a few friends "celebrating" a close friend's recently finalized divorce. We shot Jameson with his wedding ring sunk to the bottom of the shot glass, spitting the gold ring out onto the sticky bar top afterwards, and I had never been so happy to walk home that night alone.
So bring it on. Bring on the meatheads and gym rats, the musicians, the lawyers, the occasional professional sports bro/celebrities, the grad students… and bring on the bartenders.
It's been 30 years, I've kissed a lot of frogs and I'm not afraid to keep going till I find my bar scene prince. For crying out loud, I've pretty much seen it all. I know myself and what I'm up for; there's not a lot that scares me. I'm always up for a challenge: don't fucking threaten me with a good time.
Related Posts:
Life Beyond the Bar Scene: What's Not To Love?
Life Beyond the Bar Scene: Game Over
Life Beyond the Bar Scene: I Knew You Were Trouble
Life Beyond the Bar Scene: Far From Ordinary
Life Beyond the Bar Scene: Picture Perfect
Life Beyond the Bar Scene: Tales of Heartbreak
Life Beyond the Bar Scene: I Almost Do and Other Nostalgic Melodies
Life Beyond the Bar Scene: Unanswered Texts, Missed Calls and Things That Glow in the Night
Life Beyond the Bar Scene: Rescued
Life Beyond the Bar Scene: Star Struck And Other Sly Tales
Life Beyond the Bar Scene: Dancing in the Rain
Life Beyond the Bar Scene: Almost Thirty
Life Beyond The Bar Scene: Just Friends
Life Beyond the Bar Scene: Contentment and Other Boring Possibilities
Life Beyond The Bar Scene: Last Friday
Life Beyond the Bar Scene: No One Nails the Cry Face and Other Tales of Woe
Life Beyond the Bar Scene: Of Lies and Half Truths
Life Beyond the Bar Scene: I Would Never Look Through Your Phone and Other Trust Issues
Life Beyond The Bar Scene: My Manager's Pants Look Better On The Floor And Other Tales Of Responsibility
Life Beyond the Bar Scene: Blonde Ambition
Life Beyond The Bar Scene: Love is Better Soaked in Tequila
Life Beyond the Bar Scene: It's Not You, It's Me and Other Tales of Woe
Life Beyond the Bar Scene: Winter is Coming
Life Beyond the Bar Scene: Digital vs. Analogue
Life Beyond the Bar Scene: A Long December
Life Beyond the Bar Scene: Strobe Lights and Glitter
Life Beyond the Bar Scene: Fake It 'Til You Make It
Life Beyond the Bar Scene: Apologies and Other Useless Utterances
Life Beyond the Bar Scene: Liquid Running
Life Beyond the Bar Scene: Anger and Other Mostly Useless Emotions
Life Beyond the Bar Scene: One of the Guys
Life Beyond the Bar Scene: A Case of the Crazies
Life Beyond the Bar Scene: Unsettled
Life Beyond the Bar Scene: Boys of Summer
Life Beyond the Bar Scene: Play On Playa'
Life Beyond the Bar Scene: How to Lose a Girl in Ten Minutes
Life Beyond the Bar Scene: Naked Laurelin Reading
Life Beyond the Bar Scene: Healthy Relationships are for Boring People and Other Mishaps
Life Beyond the Bar Scene: Letting Go
Life Beyond the Bar Scene: Does it Exist?
Life Beyond the Bar Scene: The Dating Game
Life Beyond the Bar Scene: After a Few Beers Everyone Looks Good and Other Love Stories
Life Beyond the Bar Scene: Getting Naked With Laurelin
Life Beyond the Bar Scene: Seven Days and Seven Nights of Sobriety
Life Beyond the Bar Scene: When it's Time to Move On
Life Beyond the Bar Scene: Starting Over and Other Stupid Resolutions
Life Beyond the Bar Scene: He Broke Up with Me on a Post-it and Other Travesties
Life Beyond the Bar Scene: The End of Four Loko As We Know It
Life Beyond the Bar Scene: Boston's Top 5 Dives