by Laurelin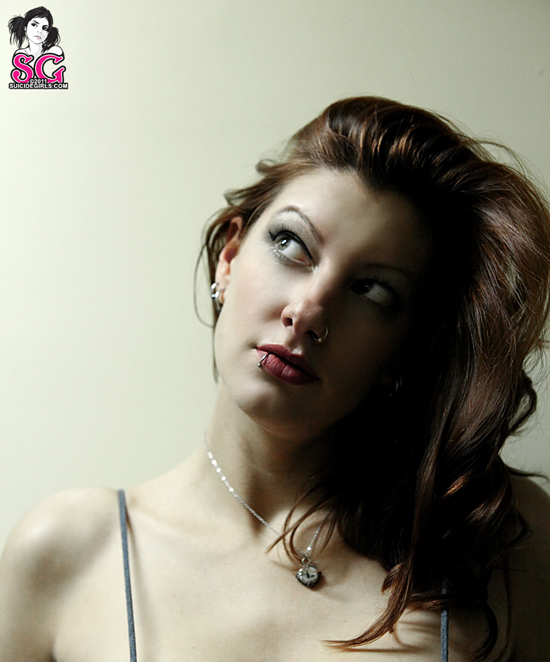 There are a lot of things I remember about certain people, and a lot of things I'm sure I forget. A lot of the things I remember I wish I didn't, some things make me smile, things remind me that I'm human, that things change, people change. I remember tracing outlines, wanting my fingertips to remember every dimple, every muscle line, every tattoo. I remember smells, sounds, songs playing before I drift off to sleep, songs playing in clubs when our eyes meet across the dance floor and I can just breathe in a beat. But always with these memories, I remember that things change.
I feel like I have already lived a lifetime of change when it comes to my friend Ben. I remember the first time I ever saw him, a fleeting moment of eye contact in a filthy frat house and I thought, "who is THAT…" and he was gone, and it didn't matter because whoever he was, this was my boyfriend's frat house. Ben and I wouldn't talk much that summer, but I always remembered him.
Fast-forward to a year later, long after my boyfriend and I had broken up, and I was turning 21. It was a Tuesday night, and as the lights flashed for last call at my first bar my best friend Lisa ran up to me. I was drunker than I'd ever been before, and she was smiling as she gestured towards the door.
"I found him," she said, "for your birthday. I found him, that guy from the frat house." And there he was, she had found him somehow, and that was the beginning. It was a fairy tale in a sense, a sorority girl in a pink lettered sweatshirt and a smirking sarcastic guy with tattoos, something that didn't make such sense but would be all and none of the sense I knew from then on.
It seems so far off now, but all those year ago I did love him, or I thought I did. We dated, we were inseparable, we would hit a rough patch and take a break. We would fight, like really fight; screaming and crying, nights where I would just want to die if he wouldn't speak to me again. I did things that I haven't done since and will never do again, things I can't even say out loud let alone type. I am the most ambitious person I know, but I remember I wrote him a letter, saying that I could lay with him forever and be happy with everything I never did. Time stood still and moved like liquid at the same time. It wasn't right, perfect to no one else but me. Then one day, he was gone.
When I say gone, I mean gone. Years together and then just gone, disappeared, fallen off the planet. It was one year almost to the day until I heard from him again. I can't say what happened in that year; but finally, after indescribable hurt, I was eventually healing. Everything that's happened to me since that moment has seemed like nothing I can't conquer, every break up since then has been tough, but almost laughable. It was the longest year of my life, and then one day, it was over. 12 months later I looked down at the glow of my flip phone and recognized his number. I should have known better than to answer it I'm sure, but the apology on the other end of the phone was really a long time coming.
Add a few more years, a lot of bad choices (meeting his father for the first time while I was drunk at work at a strip club in a naughty nurse uniform), and a few good choices (endless concerts, dancing all night, swimming at the beach by moonlight, traveling to Ireland together) and we somehow found ourselves over the worst, over the on and off dating and finally, just plain friends. I don't know when I stopped loving him, but somewhere along the line I finally found ME, and I realized that while I had always thought there was no me without him, that wasn't the case at all.
Ten years later he would have the perfect description of what happened to us between now and then: "You moved to Boston, you found this life, this strong personality and you stopped being that small town girl from Rhode Island, that girl who just wanted someone to love her." Our strong personalities clash, and one afternoon a few weeks ago I made a call, and he must have recognized my number. Ten years later, after yet another year of not speaking, I'm finally looking at him from across my bar. We're both smirking with tattoos now, and I see our life together in a blur of colors, sounds, hurt feelings, songs and traced outlines. We order a round of shots and I rest my head on his shoulder, finally with my best friend again after all this time.
"How do you guys know each other?" my friend asks, pulling up a bar stool. Ben and I look at each other.
"It's a long story," I say, smiling.
***
Related Posts:
Life Beyond the Bar Scene: It's Not You, It's Me and Other Tales of Woe
Life Beyond the Bar Scene: Winter is Coming
Life Beyond the Bar Scene: Digital vs. Analogue
Life Beyond the Bar Scene: A Long December
Life Beyond the Bar Scene: Strobe Lights and Glitter
Life Beyond the Bar Scene: Fake It 'Til You Make It
Life Beyond the Bar Scene: Apologies and Other Useless Utterances
Life Beyond the Bar Scene: Liquid Running
Life Beyond the Bar Scene: Anger and Other Mostly Useless Emotions
Life Beyond the Bar Scene: One of the Guys
Life Beyond the Bar Scene: A Case of the Crazies
Life Beyond the Bar Scene: Unsettled
Life Beyond the Bar Scene: Boys of Summer
Life Beyond the Bar Scene: Play On Playa'
Life Beyond the Bar Scene: How to Lose a Girl in Ten Minutes
Life Beyond the Bar Scene: Naked Laurelin Reading
Life Beyond the Bar Scene: Healthy Relationships are for Boring People and Other Mishaps
Life Beyond the Bar Scene: Letting Go
Life Beyond the Bar Scene: Does it Exist?
Life Beyond the Bar Scene: The Dating Game
Life Beyond the Bar Scene: After a Few Beers Everyone Looks Good and Other Love Stories
Life Beyond the Bar Scene: Getting Naked With Laurelin
Life Beyond the Bar Scene: Seven Days and Seven Nights of Sobriety
Life Beyond the Bar Scene: When it's Time to Move On
Life Beyond the Bar Scene: Starting Over and Other Stupid Resolutions
Life Beyond the Bar Scene: He Broke Up with Me on a Post-it and Other Travesties
Life Beyond the Bar Scene: The End of Four Loko As We Know It
Life Beyond the Bar Scene: Boston's Top 5 Dives