by Laurelin
The word "zing" is not in my vocabulary. I don't remember ever having said it, nor have I ever heard it used in everyday conversation. However, I'm pretty sure when used in the context of a message during a particularly nasty text war with the ex, the word "zing" is equivalent to "fuck you."
Breaking up is never easy. Everyone is quick to weigh in on your breakup once they hear about it. I've heard it all: the voicemail breakup, the post it breakup (how very Sex in the City of him), the text message breakup. Then there were the pep talks: the my-relationship-was-longer-than-yours-so-it-was-worse pep talk, the you're-better-off-without-him pep talk, and, my personal favorite, the why-would-you-be-upset-about-him-he's-wearing-a-velour-track-suit-in-public pep talk. People just want to help you get though, it's heartwarming and gut wrenching at the same time.
I lucked out and got dumped while my [ex] boyfriend was blackout drunk and trying to get me to watch Youtube videos of The Muppets. All of a sudden, it wasn't working out and here I am, wide eyed and trying to figure out what to do now while he falls into a blissful alcoholic coma next to me. I must have dozed off at some point, because I woke up a few hours later to the alarming sounds of someone sleep-peeing in the corner. I mopped up the urine that soaked my Complete Works of Shakespeare and threw away the last two years with the soggy paper towels. For some strange reason I felt like things could only go up from there.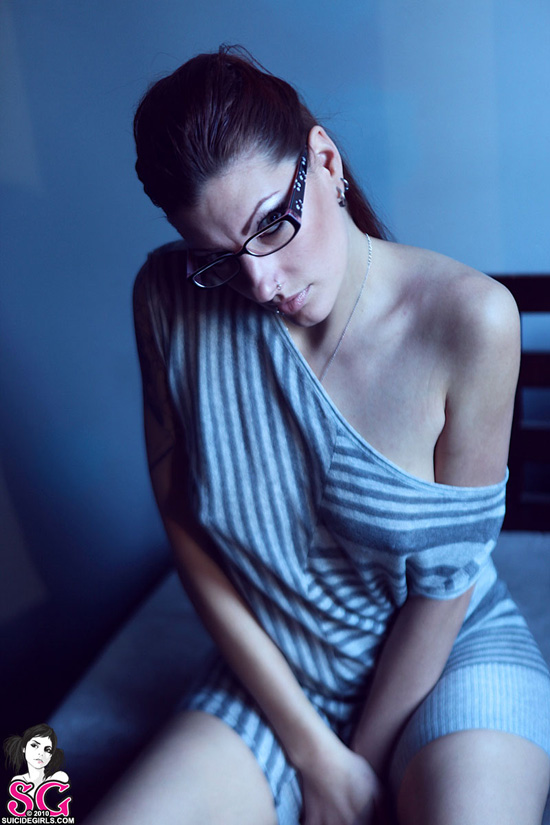 [Laurelin in Great Expectations]
Unsure whether those years spent with your former significant other were wasted, we often turn to anger, spite, hatred – any emotion that is easier to deal with besides pain, sadness, hurt and unimaginable loneliness. Even if you realize that the relationship ended for perfectly good reasons, the sudden loss of constant human interaction is paralyzing. The days and nights blend, we forget to eat, the gym is either forsaken or overused, work is a haze, and getting to sleep alone is nearly impossible. Even my cat was getting sick of me.
After a few debilitating weeks of tears, what else is a bartender in her late 20s to do besides self medicate with close friends, late nights, endless martinis and the occasional company of a stranger just for the hell of it? Things change. Booze and bad decisions often help one make more changes in order to forget. It's science.
While dreams of walking down the aisle and broken beer bottles fall around me like rain, I can't help but revel in my newfound sense of freedom. I can all of a sudden write again. With no one to stay in bed all day with, I am up early in the mornings. My pockets are stuffed with phone numbers written on cocktail napkins, and even if I don't ever call, it still makes me feel pretty good.
Living in Boston and bartending, I guess I'm in a okay spot to meet someone new. There's something to be said for keeping your head held high and a smile on your face. Something else is to be said for getting so wasted at the bar he works at that you downright fall over onto the floor in a little black cocktail dress. But we don't have to talk about that. Either way, the single life awaits and I am pretty confident that I can maneuver it without spilling my drink. Zing!