by Laurelin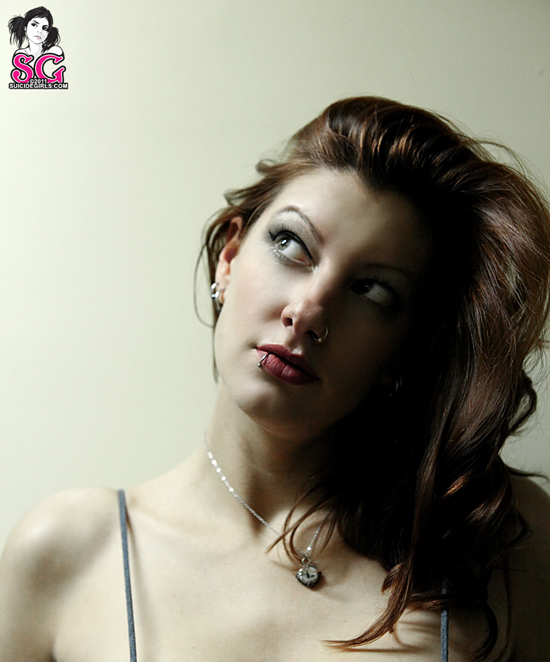 There are lies that we tell ourselves to keep our minds from wrapping around the truth. In our heart of hearts I genuinely feel like we always know what is right and what is wrong. When we make a tough decision and someone is hurt, a lot of the time the pain is manageable because you know it was the right thing to do. Whatever pain you or the other person is going through, it's okay because you made the right choice. Other choices we make because they are easy or because they are fun. Some choices that we make will be wrong.
When it comes to the people you spend your time with you would think the choice would be easy, and always right. That's not always the case. Lies come easier than one would think and sometimes the wrong people get a little too close. I know I can't be with anybody right now because my mind is elsewhere. I made that choice. I push away the people who want to get close to me, but I still want them by my side every day. They are the shoulders I want to cry on. They are the ones I want to call when something amazing happens. They are the ones who I will miss once they open their eyes and realize I am a broken mess and they deserve better.
What I gravitate towards is something to fill the right now; the men who are on the road year round who stop and see me when they're in the area and who make me feel so special that I am happy while they're gone. I find that I like men who appear to have other lives, and I tell myself that they're just busy (like me). But really, they have girlfriends or wives. I find that I don't care, and I hate myself for it. Eventually they all disappear and I comfort myself by telling myself that next time I'll choose the good guy, though I never do.
I like to think I find the good in people. That guy on the road with the girlfriend, he does amazing things for people, he changes people's lives and he changed mine. I don't think I could ever believe that he is a bad person, but he's still a liar, a cheater, a mean boy. The alcoholic, the drug addict, the steroid user, the married guys, they are all broken and I suppose part of me thought I could fix them. Part of me thinks I don't deserve any better and the other part of me literally can't stand the thought of someone getting so close. I lie and tell myself I love the broken ones because they know just when to leave; just before it gets real.
Related Posts:
Life Beyond the Bar Scene: Disappointment and Other Unfortunate Emotions
Life Beyond the Bar Scene: The Perfect Storm
Life Beyond the Bar Scene: Total Devastation
Life Beyond the Bar Scene: This Isn't Real
Life Beyond the Bar Scene: Don't Threaten Me With A Good Time
Life Beyond the Bar Scene: What's Not To Love?
Life Beyond the Bar Scene: Game Over
Life Beyond the Bar Scene: I Knew You Were Trouble
Life Beyond the Bar Scene: Far From Ordinary
Life Beyond the Bar Scene: Picture Perfect
Life Beyond the Bar Scene: Tales of Heartbreak
Life Beyond the Bar Scene: I Almost Do and Other Nostalgic Melodies
Life Beyond the Bar Scene: Unanswered Texts, Missed Calls and Things That Glow in the Night
Life Beyond the Bar Scene: Rescued
Life Beyond the Bar Scene: Star Struck And Other Sly Tales
Life Beyond the Bar Scene: Dancing in the Rain
Life Beyond the Bar Scene: Almost Thirty
Life Beyond The Bar Scene: Just Friends
Life Beyond the Bar Scene: Contentment and Other Boring Possibilities
Life Beyond The Bar Scene: Last Friday
Life Beyond the Bar Scene: No One Nails the Cry Face and Other Tales of Woe
Life Beyond the Bar Scene: Of Lies and Half Truths
Life Beyond the Bar Scene: I Would Never Look Through Your Phone and Other Trust Issues
Life Beyond The Bar Scene: My Manager's Pants Look Better On The Floor And Other Tales Of Responsibility
Life Beyond the Bar Scene: Blonde Ambition
Life Beyond The Bar Scene: Love is Better Soaked in Tequila
Life Beyond the Bar Scene: It's Not You, It's Me and Other Tales of Woe
Life Beyond the Bar Scene: Winter is Coming
Life Beyond the Bar Scene: Digital vs. Analogue
Life Beyond the Bar Scene: A Long December
Life Beyond the Bar Scene: Strobe Lights and Glitter
Life Beyond the Bar Scene: Fake It 'Til You Make It
Life Beyond the Bar Scene: Apologies and Other Useless Utterances
Life Beyond the Bar Scene: Liquid Running
Life Beyond the Bar Scene: Anger and Other Mostly Useless Emotions
Life Beyond the Bar Scene: One of the Guys
Life Beyond the Bar Scene: A Case of the Crazies
Life Beyond the Bar Scene: Unsettled
Life Beyond the Bar Scene: Boys of Summer
Life Beyond the Bar Scene: Play On Playa'
Life Beyond the Bar Scene: How to Lose a Girl in Ten Minutes
Life Beyond the Bar Scene: Naked Laurelin Reading
Life Beyond the Bar Scene: Healthy Relationships are for Boring People and Other Mishaps
Life Beyond the Bar Scene: Letting Go
Life Beyond the Bar Scene: Does it Exist?
Life Beyond the Bar Scene: The Dating Game
Life Beyond the Bar Scene: After a Few Beers Everyone Looks Good and Other Love Stories
Life Beyond the Bar Scene: Getting Naked With Laurelin
Life Beyond the Bar Scene: Seven Days and Seven Nights of Sobriety
Life Beyond the Bar Scene: When it's Time to Move On
Life Beyond the Bar Scene: Starting Over and Other Stupid Resolutions
Life Beyond the Bar Scene: He Broke Up with Me on a Post-it and Other Travesties
Life Beyond the Bar Scene: The End of Four Loko As We Know It
Life Beyond the Bar Scene: Boston's Top 5 Dives