by Laurelin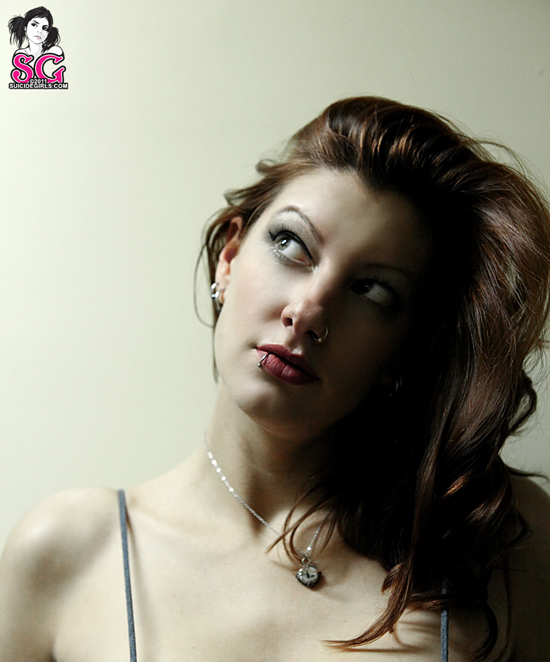 "Those guys, they just want to fuck you," Jason had said, his finger jabbing into my shoulder again and again. I was so mad I could have broken it clean off.
"You don't even know them," I hissed back, making him even angrier. He scared me when he was angry, but he never hit me, although as the years went by I would come to find out that he would hit others that came after me. But even standing my ground he scared me; he had this power over me and for some strange reason, I couldn't stand the thought of losing him. He kept me close, like a dog chained in a dirt yard on a run, allowed to run sometimes but ultimately, never allowed to leave the yard.
He made me feel like the luckiest girl in the world, and I remember thinking that I could die right there in his arms and be happy with everything I never did. But there was always the issue of my friends. While I was in college I became closer with all the men in the fraternity up the street, some even more so than my own sorority sisters. In the beginning of my relationship they were happy for me – I talked about Jason and I glowed, and they were shocked that someone had finally tamed me. Jason didn't feel the same way about the guys I called my brothers. He knew how wild we all were, and he was convinced they all had ulterior motives.
"Those guys are NOT your friends, Laurelin. They want to have sex with you. Get it through your head, you are NOT spending anymore time with them," he had said, and while I always fought back I eventually quieted, and instead of driving back home I always stayed with Jason. Soon my friends started calling, each call or text making Jason angry. They missed me, was I ever coming home? Why was I ignoring their calls? When could they meet Jason? But he wouldn't meet them; a firm believer that guys and girls could never be just friends.
In the end, Jason didn't last, thank god. When I finally broke away from him my friends were so glad, and I saw what it was like when a relationship takes over and a girl turns a blind eye to friendships in favor of a man. All these years later these boys are still my brothers, platonic, the best friends I have ever had through thick and thin, and Jason's name hardly ever crosses my lips.
One of my closest friends in Boston is also a guy; he's usually the first person I talk to in the morning and the last person I talk to at night before I fall asleep around 5 AM. We go to dinner, get drinks, go to movies, he thinks my last boyfriend was the dumbest guy on the face of the planet and when I was having trouble getting over it no one helped like he did:
"Laurelin, the kid is a loser. Do you really want people meeting your guys to be like, 'Man, that chick is the coolest girl ever, but her boyfriend is a fucking tool.' Stop crying, Jesus, pull it together."
My friends and co-workers seem to think otherwise.
"You're going to marry him," they tease, and I think of Jason, his mouth set in a line, always so angry at the preposterous idea that not every guy just wants to bang me. I've quit trying to explain to everyone that sometimes, just sometimes…we really are just friends.
***
Related Posts:
Life Beyond the Bar Scene: Contentment and Other Boring Possibilities
Life Beyond The Bar Scene: Last Friday
Life Beyond the Bar Scene: No One Nails the Cry Face and Other Tales of Woe
Life Beyond the Bar Scene: Of Lies and Half Truths
Life Beyond the Bar Scene: I Would Never Look Through Your Phone and Other Trust Issues
Life Beyond The Bar Scene: My Manager's Pants Look Better On The Floor And Other Tales Of Responsibility
Life Beyond the Bar Scene: Blonde Ambition
Life Beyond The Bar Scene: Love is Better Soaked in Tequila
Life Beyond the Bar Scene: It's Not You, It's Me and Other Tales of Woe
Life Beyond the Bar Scene: Winter is Coming
Life Beyond the Bar Scene: Digital vs. Analogue
Life Beyond the Bar Scene: A Long December
Life Beyond the Bar Scene: Strobe Lights and Glitter
Life Beyond the Bar Scene: Fake It 'Til You Make It
Life Beyond the Bar Scene: Apologies and Other Useless Utterances
Life Beyond the Bar Scene: Liquid Running
Life Beyond the Bar Scene: Anger and Other Mostly Useless Emotions
Life Beyond the Bar Scene: One of the Guys
Life Beyond the Bar Scene: A Case of the Crazies
Life Beyond the Bar Scene: Unsettled
Life Beyond the Bar Scene: Boys of Summer
Life Beyond the Bar Scene: Play On Playa'
Life Beyond the Bar Scene: How to Lose a Girl in Ten Minutes
Life Beyond the Bar Scene: Naked Laurelin Reading
Life Beyond the Bar Scene: Healthy Relationships are for Boring People and Other Mishaps
Life Beyond the Bar Scene: Letting Go
Life Beyond the Bar Scene: Does it Exist?
Life Beyond the Bar Scene: The Dating Game
Life Beyond the Bar Scene: After a Few Beers Everyone Looks Good and Other Love Stories
Life Beyond the Bar Scene: Getting Naked With Laurelin
Life Beyond the Bar Scene: Seven Days and Seven Nights of Sobriety
Life Beyond the Bar Scene: When it's Time to Move On
Life Beyond the Bar Scene: Starting Over and Other Stupid Resolutions
Life Beyond the Bar Scene: He Broke Up with Me on a Post-it and Other Travesties
Life Beyond the Bar Scene: The End of Four Loko As We Know It
Life Beyond the Bar Scene: Boston's Top 5 Dives