by Laurelin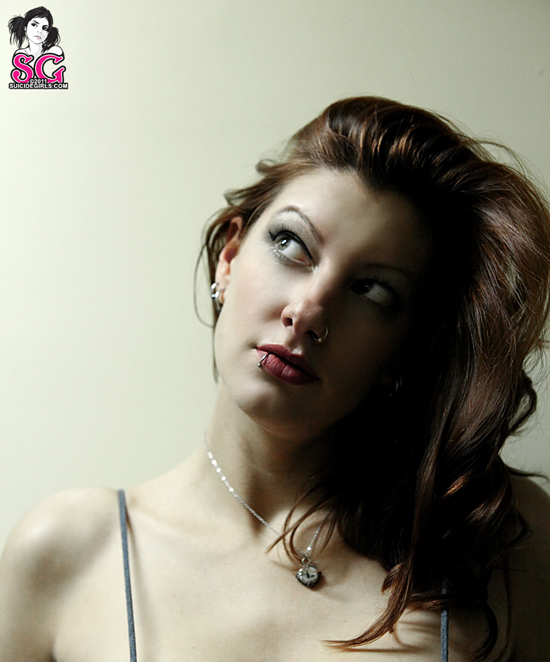 I sit here in bed, the television muted, my iTunes silenced. I sit here in bed with my cell phone on vibrate; my hands ready to receive at any moment. All night, my hands, waiting. Waiting for him to say something, anything, but he doesn't. I almost welcome that familiar twinge, that feeling that leaves me so full of emptiness. I remember I heard once that you're never more alive than when your heart is breaking. Mine is already broken, and apparently I like nothing more than to make the same mistakes twice.
I almost don't even know who "he" is. At this point there are so many people who could fill that void that I feel stupid, because while there are so many, there are in fact, so few.
My ex, who I haven't spoken to in months, says he's on his way to the bar. I miss him, but I don't really, and when he doesn't show tonight I feel better for not having put the picture he painted me for my birthday back on the wall. I keep thinking, "One day I can hang it," but it's been one year and it's still stuffed in the back of my closet next to the framed photo of the ex that used to hit me and the clothing I wore when I would wrestle bachelors for money at the strip club in hot oil and whipped cream. I don't know why I even think I can stand to look at it, and for one fleeting moment it's clear as day and I don't know why I haven't burned it.
I find myself sitting here, wishing for anything. The last guy I liked had my friends in absolute giggles; comparing the new guy to the old one, leaving me a little bewildered because this new one was honest and sweet… at least in the beginning. So he wasn't as muscular or tall. And then, just like all the rest, he was suddenly gone, and I was left with nothing. In the beginning we had laughed over how cold we both seemed (we weren't really). In the beginning I had thought, "He's not cold at all," but in the end I thought, "He was right," though I never cried.
I never cried. There are some guys who make you think; some who make who question your very essence. There are some guys who make you feel like nothing will ever be the same. The ones who break you, day after day, month after month, year after year. There are those guys that no matter how many times you tell yourself they're going to stay buried they always seem to surface just when you're at your most vulnerable. There are the guys that never call; and those are the ones who are made for nothing more than heart breaking and other lies.
Related Posts:
Life Beyond the Bar Scene: I Almost Do and Other Nostalgic Melodies
Life Beyond the Bar Scene: Unanswered Texts, Missed Calls and Things That Glow in the Night
Life Beyond the Bar Scene: Rescued
Life Beyond the Bar Scene: Star Struck And Other Sly Tales
Life Beyond the Bar Scene: Dancing in the Rain
Life Beyond the Bar Scene: Almost Thirty
Life Beyond The Bar Scene: Just Friends
Life Beyond the Bar Scene: Contentment and Other Boring Possibilities
Life Beyond The Bar Scene: Last Friday
Life Beyond the Bar Scene: No One Nails the Cry Face and Other Tales of Woe
Life Beyond the Bar Scene: Of Lies and Half Truths
Life Beyond the Bar Scene: I Would Never Look Through Your Phone and Other Trust Issues
Life Beyond The Bar Scene: My Manager's Pants Look Better On The Floor And Other Tales Of Responsibility
Life Beyond the Bar Scene: Blonde Ambition
Life Beyond The Bar Scene: Love is Better Soaked in Tequila
Life Beyond the Bar Scene: It's Not You, It's Me and Other Tales of Woe
Life Beyond the Bar Scene: Winter is Coming
Life Beyond the Bar Scene: Digital vs. Analogue
Life Beyond the Bar Scene: A Long December
Life Beyond the Bar Scene: Strobe Lights and Glitter
Life Beyond the Bar Scene: Fake It 'Til You Make It
Life Beyond the Bar Scene: Apologies and Other Useless Utterances
Life Beyond the Bar Scene: Liquid Running
Life Beyond the Bar Scene: Anger and Other Mostly Useless Emotions
Life Beyond the Bar Scene: One of the Guys
Life Beyond the Bar Scene: A Case of the Crazies
Life Beyond the Bar Scene: Unsettled
Life Beyond the Bar Scene: Boys of Summer
Life Beyond the Bar Scene: Play On Playa'
Life Beyond the Bar Scene: How to Lose a Girl in Ten Minutes
Life Beyond the Bar Scene: Naked Laurelin Reading
Life Beyond the Bar Scene: Healthy Relationships are for Boring People and Other Mishaps
Life Beyond the Bar Scene: Letting Go
Life Beyond the Bar Scene: Does it Exist?
Life Beyond the Bar Scene: The Dating Game
Life Beyond the Bar Scene: After a Few Beers Everyone Looks Good and Other Love Stories
Life Beyond the Bar Scene: Getting Naked With Laurelin
Life Beyond the Bar Scene: Seven Days and Seven Nights of Sobriety
Life Beyond the Bar Scene: When it's Time to Move On
Life Beyond the Bar Scene: Starting Over and Other Stupid Resolutions
Life Beyond the Bar Scene: He Broke Up with Me on a Post-it and Other Travesties
Life Beyond the Bar Scene: The End of Four Loko As We Know It
Life Beyond the Bar Scene: Boston's Top 5 Dives