by Laurelin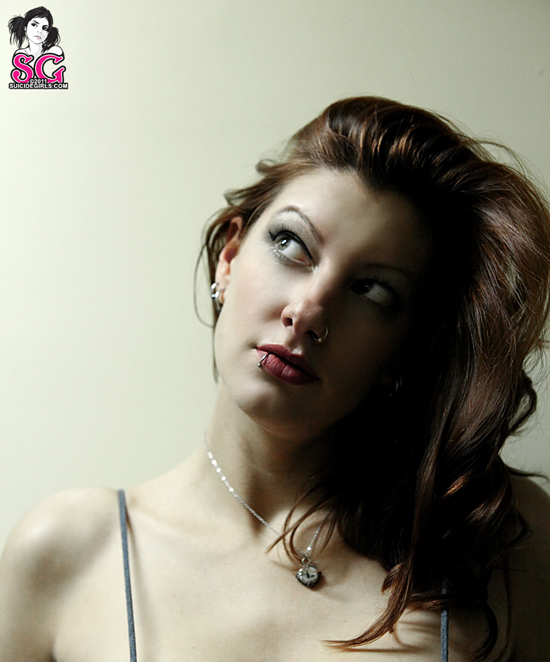 There comes a time in everyone's life when there has just been too much work and not enough play. This is usually not a problem in my life, no matter how many places I'm working I always seem to find the perfect thing to do on a night off. In that one night, it's all been worth it: every last long hour and late night is wonderfully and sometimes painfully perfect. Some nights are relaxing and help you recharge your drained batteries, and other nights are not like that at all. Some nights you just know that a storm is brewing; the perfect storm.
I don't know what it is about Faneuil Hall in Boston that just makes you wild. I think it's just that foreign concept of having weekends off. I don't usually have them, so when I do it's like this whole other world can be seen, a world I usually only see from behind the bar. This Friday was like that. We could be those people, the ones who go out with no abandon, who rack up a hundred dollar tab that's just a couple beers and a million Washington apple shots. We could be the loud ones, the crazy ones, the dancers, the wild.
The cover band might as well have been Guns n' Roses in the flesh and the friendly faces behind the bar telling me this round was on the house soon led to things starting to blur. The guys I was with all started looking like dinner and then dessert, and with a wink and a smile we gallivanted off to the bar next door for one more shot and then to yet another bar where I realized that I was in trouble. Things were happening in slow motion. I pulled down my friend's dress while she danced against her guy with her underwear hanging out, watching a conversation between two people I don't know. Not being able to shift my gaze, I came to an all too slow realization that my roommate has gone home in a cab by herself and it was my own voice that told her I wasn't going with her.
The next morning, as I am frantically searching for very new and very lost earrings in a sea of wrinkled sheets and bad, bad decisions, I can't help but think that none of this is really my fault. Faneuil Hall and having a weekend night off is what's to blame here. I just get too excited, too thirsty, and at the time nothing seems as bad as it is as that first sliver of light is hitting your face through the shades. It all starts coming back, like a giant wave cresting and crashing against my lifeless hungover body, and I close my eyes as the waves of nausea roll over me, just another repercussion of last night's perfect storm.
Related Posts:
Life Beyond the Bar Scene: Total Devastation
Life Beyond the Bar Scene: This Isn't Real
Life Beyond the Bar Scene: Don't Threaten Me With A Good Time
Life Beyond the Bar Scene: What's Not To Love?
Life Beyond the Bar Scene: Game Over
Life Beyond the Bar Scene: I Knew You Were Trouble
Life Beyond the Bar Scene: Far From Ordinary
Life Beyond the Bar Scene: Picture Perfect
Life Beyond the Bar Scene: Tales of Heartbreak
Life Beyond the Bar Scene: I Almost Do and Other Nostalgic Melodies
Life Beyond the Bar Scene: Unanswered Texts, Missed Calls and Things That Glow in the Night
Life Beyond the Bar Scene: Rescued
Life Beyond the Bar Scene: Star Struck And Other Sly Tales
Life Beyond the Bar Scene: Dancing in the Rain
Life Beyond the Bar Scene: Almost Thirty
Life Beyond The Bar Scene: Just Friends
Life Beyond the Bar Scene: Contentment and Other Boring Possibilities
Life Beyond The Bar Scene: Last Friday
Life Beyond the Bar Scene: No One Nails the Cry Face and Other Tales of Woe
Life Beyond the Bar Scene: Of Lies and Half Truths
Life Beyond the Bar Scene: I Would Never Look Through Your Phone and Other Trust Issues
Life Beyond The Bar Scene: My Manager's Pants Look Better On The Floor And Other Tales Of Responsibility
Life Beyond the Bar Scene: Blonde Ambition
Life Beyond The Bar Scene: Love is Better Soaked in Tequila
Life Beyond the Bar Scene: It's Not You, It's Me and Other Tales of Woe
Life Beyond the Bar Scene: Winter is Coming
Life Beyond the Bar Scene: Digital vs. Analogue
Life Beyond the Bar Scene: A Long December
Life Beyond the Bar Scene: Strobe Lights and Glitter
Life Beyond the Bar Scene: Fake It 'Til You Make It
Life Beyond the Bar Scene: Apologies and Other Useless Utterances
Life Beyond the Bar Scene: Liquid Running
Life Beyond the Bar Scene: Anger and Other Mostly Useless Emotions
Life Beyond the Bar Scene: One of the Guys
Life Beyond the Bar Scene: A Case of the Crazies
Life Beyond the Bar Scene: Unsettled
Life Beyond the Bar Scene: Boys of Summer
Life Beyond the Bar Scene: Play On Playa'
Life Beyond the Bar Scene: How to Lose a Girl in Ten Minutes
Life Beyond the Bar Scene: Naked Laurelin Reading
Life Beyond the Bar Scene: Healthy Relationships are for Boring People and Other Mishaps
Life Beyond the Bar Scene: Letting Go
Life Beyond the Bar Scene: Does it Exist?
Life Beyond the Bar Scene: The Dating Game
Life Beyond the Bar Scene: After a Few Beers Everyone Looks Good and Other Love Stories
Life Beyond the Bar Scene: Getting Naked With Laurelin
Life Beyond the Bar Scene: Seven Days and Seven Nights of Sobriety
Life Beyond the Bar Scene: When it's Time to Move On
Life Beyond the Bar Scene: Starting Over and Other Stupid Resolutions
Life Beyond the Bar Scene: He Broke Up with Me on a Post-it and Other Travesties
Life Beyond the Bar Scene: The End of Four Loko As We Know It
Life Beyond the Bar Scene: Boston's Top 5 Dives