by Laurelin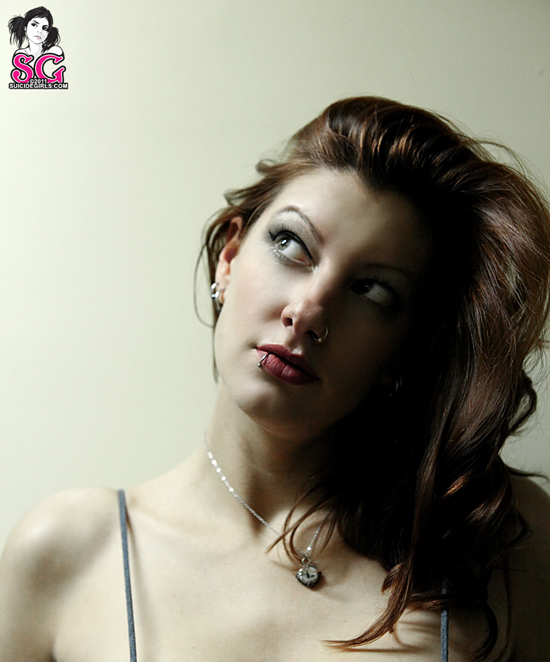 "And it's electric: the neon hurt inside your phone call…"
~Something Corporate
There are few things in life I love and hate more than the glow and vibrating of a cell phone when you're expecting something big. I use the term "big" loosely; 9 times out of 10 I've just said something to a guy and I'm not sure what he's going to say: minutes crawl by like hours and then (as though I had been holding my breath the whole time) there it is, the reassuring buzz and glow. When that buzz is never returned however, we enter the moments where you become acutely aware you had been holding your breath, and you make that conscious decision to slowly exhale or simply pass out.
I remember one relationship in particular; one where when I woke up one morning he was just… gone. He had left me, I knew it, but when something so drastic happens you don't just process it and know to move on. Your world is rocked, your foundation shaken to the core and everything you trusted – especially yourself – is betrayed. A year went by and everyday seemed the same, but in reality, a year is a year, and I suppose I was healing.
I remember I was at a party and I wasn't even thinking about him. I was in a tube top that kept falling down and I stepped outside to the front step where no one inside would see me so I could tug it up. Mid tug my cell phone buzzed, and in the darkness of that October night I saw his name glowing. I literally felt my heart stop and I put my hand out to steady myself against the front door. I answered the call, and what happened after that is now insignificant and trite, but I will never forget that feeling; the wind knocked out of me with just a small glow in the dark.
Fast forward to now and I'm realizing that once again, I have made a mistake and started to let someone in, when really they had no business in my life in the first place. This isn't a time stopping event, probably not even worth writing about, but I know I am and I probably will again. His texts, now few and far between, still managed to ruin my dinner when I looked down over a plate of crab rangoon and saw his name glowing in the gloom. Suddenly I wasn't hungry and I wanted to dunk my iPhone into the giant bowl of duck sauce.
Earlier that day it had been a text from a married ex. "Saw this and thought of you," he had said, sending a photo of a CD that played our song. Another one had stopped by the bar the night before and hugged me. "I'm sorry, I'm an ass and I didn't call you on your birthday," he said. "It's okay," I mumbled. "I didn't call you on yours either." He tells me to call him sometime, and I say I will although I know I won't because I deleted his phone number when I was finally able to delete him from my life. I don't expect to hear from him anytime soon.
I realize that I'm drifting off into my egg drop soup and I snap back to reality, tucking my cell phone into my purse and deciding to not look at it for the next hour. Suddenly it buzzes and I glance down just one last time. My defeated face turns into a bright grin, my cheeks turning red and my friends start to giggle and ask to see pictures when I show them who it is. Those boys… they know just the right moment to pop up and say hi. I make a conscious decision to leave my phone out of the duck sauce after all.
***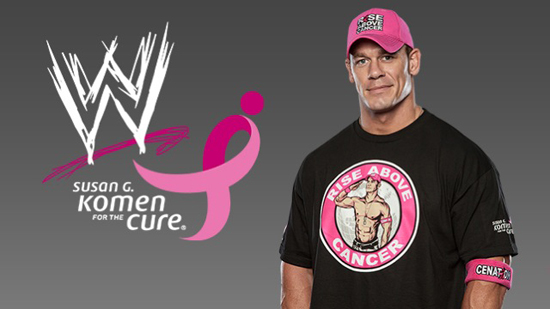 Laurelin is running the Susan G. Komen Race for the Cure for breast cancer research and awareness on Saturday, October 20th; every donation counts and is greatly appreciated.
Related Posts:
Life Beyond the Bar Scene: Rescued
Life Beyond the Bar Scene: Star Struck And Other Sly Tales
Life Beyond the Bar Scene: Dancing in the Rain
Life Beyond the Bar Scene: Almost Thirty
Life Beyond The Bar Scene: Just Friends
Life Beyond the Bar Scene: Contentment and Other Boring Possibilities
Life Beyond The Bar Scene: Last Friday
Life Beyond the Bar Scene: No One Nails the Cry Face and Other Tales of Woe
Life Beyond the Bar Scene: Of Lies and Half Truths
Life Beyond the Bar Scene: I Would Never Look Through Your Phone and Other Trust Issues
Life Beyond The Bar Scene: My Manager's Pants Look Better On The Floor And Other Tales Of Responsibility
Life Beyond the Bar Scene: Blonde Ambition
Life Beyond The Bar Scene: Love is Better Soaked in Tequila
Life Beyond the Bar Scene: It's Not You, It's Me and Other Tales of Woe
Life Beyond the Bar Scene: Winter is Coming
Life Beyond the Bar Scene: Digital vs. Analogue
Life Beyond the Bar Scene: A Long December
Life Beyond the Bar Scene: Strobe Lights and Glitter
Life Beyond the Bar Scene: Fake It 'Til You Make It
Life Beyond the Bar Scene: Apologies and Other Useless Utterances
Life Beyond the Bar Scene: Liquid Running
Life Beyond the Bar Scene: Anger and Other Mostly Useless Emotions
Life Beyond the Bar Scene: One of the Guys
Life Beyond the Bar Scene: A Case of the Crazies
Life Beyond the Bar Scene: Unsettled
Life Beyond the Bar Scene: Boys of Summer
Life Beyond the Bar Scene: Play On Playa'
Life Beyond the Bar Scene: How to Lose a Girl in Ten Minutes
Life Beyond the Bar Scene: Naked Laurelin Reading
Life Beyond the Bar Scene: Healthy Relationships are for Boring People and Other Mishaps
Life Beyond the Bar Scene: Letting Go
Life Beyond the Bar Scene: Does it Exist?
Life Beyond the Bar Scene: The Dating Game
Life Beyond the Bar Scene: After a Few Beers Everyone Looks Good and Other Love Stories
Life Beyond the Bar Scene: Getting Naked With Laurelin
Life Beyond the Bar Scene: Seven Days and Seven Nights of Sobriety
Life Beyond the Bar Scene: When it's Time to Move On
Life Beyond the Bar Scene: Starting Over and Other Stupid Resolutions
Life Beyond the Bar Scene: He Broke Up with Me on a Post-it and Other Travesties
Life Beyond the Bar Scene: The End of Four Loko As We Know It
Life Beyond the Bar Scene: Boston's Top 5 Dives