by Zach Roberts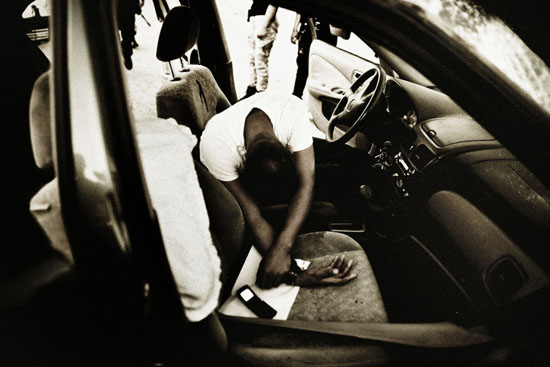 Eros Hoagland is a photojournalist. His portfolio includes Afghanistan, Iraq, El Salvador, Haiti, Rio and Juarez. He's seen the shit that you don't want to – but need to and his memories are tagged NSFW.
Basically if it's dangerous and there's things to photograph, he'll be there sooner or later. He'll tell you he's not an action photographer. It's more about the aftermath for him. He's been shot at however, well, he'll say something to the extent that guns have been fired around him.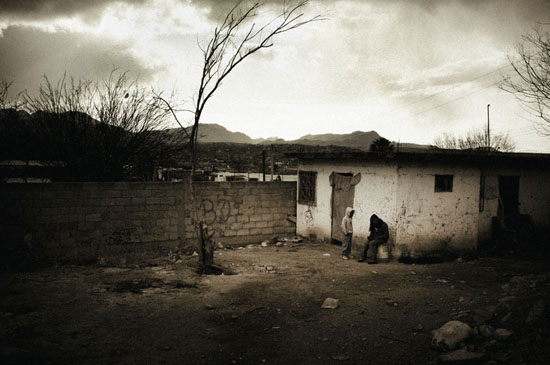 When I caught up with him via cell phone he was walking the streets of Tijuana, about 10 minutes into the conversation he starts laughing saying he just spotted a tattooed and pierced 'SuicideGirl.'
I've seen his work in magazines and on news sites but as with most photographers, the photos don't ever get attached to a name and a face – just a listing of the agency, maybe a last name. So when I heard that HBO was doing a series on photojournalists called Witness, in part on a guy named Eros Hoagland, I did a quick image search and re-discovered his work.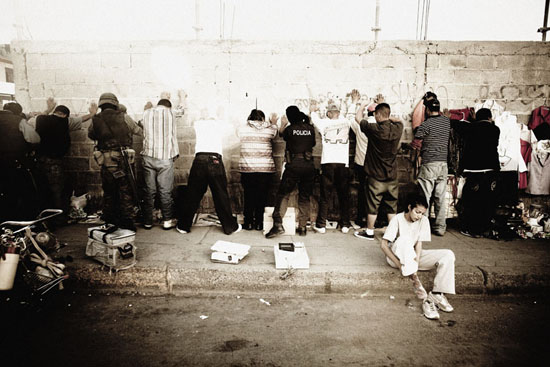 It's not what you'd think; colors are drained, sometimes down to black and white. He shoots a lot with an iPhone. "I could give a shit about what other people think about what cameras I use." He tells me cell phone shots allow him to get more real moments. "People don't even know… their body language is completely different. The iPhone erases all of that."
I'm not sure if Apple would want to use this as an endorsement. Hipstamatic might want too though. He says there's "something very interesting about the way it compresses layers." Indeed, he's convinced me to go back to the app and drop Instagram.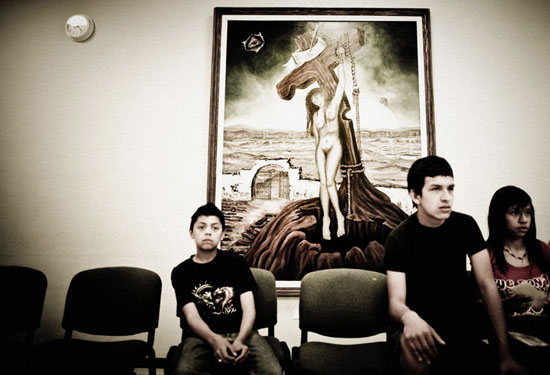 Eros is not your traditional combat photographer, he's more of a combat photo-essayist. He lays out a scene…there's abstract shots, people's faces are often obscured. He tells a story…"I'm not there to tell you what's happening, I'm there to show you what I saw, what's happening to me…you can come upon your own conclusion."
One of the big dangers photographing in a place like Juarez – outside of direct violence – is the effect that you might have on the people after their photo is taken. Someone's photograph showing up in a paper might endanger that person's life, so Eros works abound that, shooting them in shadows, or with a slight blur. He'll also do this for stylistic reasons, "[It] helps me convey a sense of mystery," he explains. "I like people to look at pictures and say hmmm what's going on here." And they do. His photos convey the feel of the moment better than even video might (which he does as well).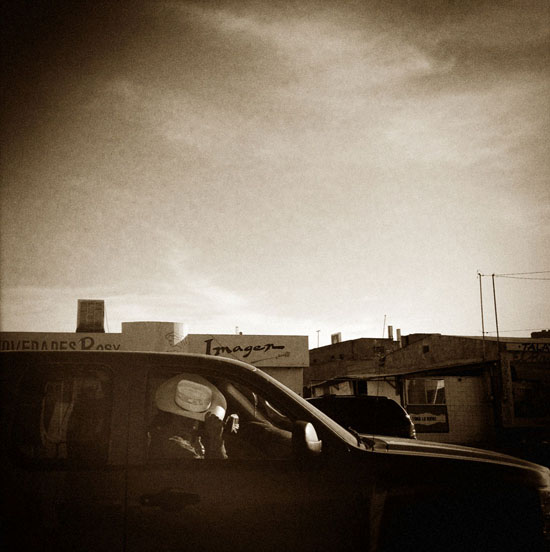 His work from the Mexican border is coming together as a book called Reckoning at the Frontier. Some of the photos you see here will be in it. Reckoning at the Frontier will be more than just a portfolio book, he's brought on a writer, Myle Estey (CNN, Global Post, VICE), who's worked extensively in the borderlands to add essays and context to the photos.
Before we lost connection on our cells (me in Alaska, Eros in Tijuana) he said that he'd love to photograph SuicideGirls in his journalistic style, so if you're in the San Diego area hit him up!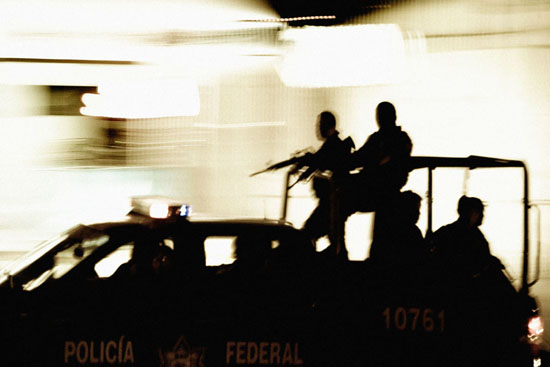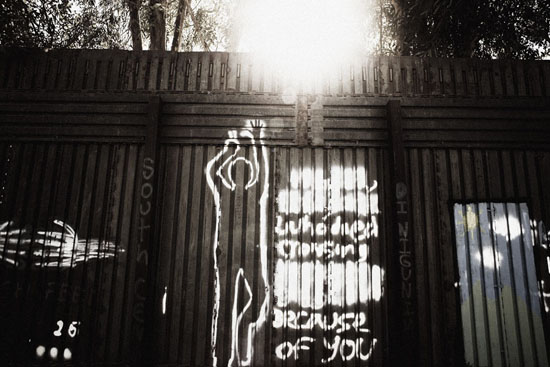 Related Posts
Right-Wing "Non-Profit" Religious Group And Koch Brothers Team Up To Target Voters…And Use Light Switch To Circumvent IRS Tax Code For "Glory Of God"
Occupy Rising: The American Spring Is Here
#D17 – Sitting on the Group W Bench – Arrested for Committing Journalism
Occupy Wall Street: The Cleansing of Zuccotti Park