By Blogbot
This Wednesday, December 2nd on SuicideGirls Radio, hosts Moxi Suicide, Nicole Powers, and Bradley Suicide will be kicking off the holiday season in style with actress, Garage Squad host, and mixologist extraordinaire Heather Storm, who'll be mixing up a special SG cocktail live on air. Come join the party at 8 PM PST on TradioV!
You can listen – and watch – the world's leading BYOB radio show live on Wednesday nights from 8 til 9 PM at our state-of-the-art all digital home: TradioV.com.
If you have questions for the SG Radio crew or our guests, you can call in during the live broadcast at: 1-855-TRV-inLA (1-855-878-4652)
**UPDATE**
ICYMI: Watch last week's show feat. Heather Storm here or via the player below.
For updates on all things SG Radio-related, like us on Facebook and follow us on Twitter.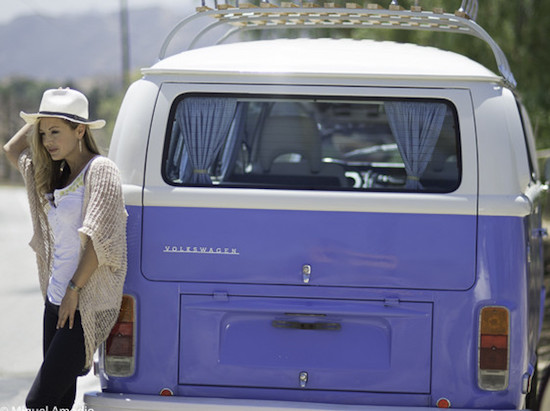 About Heather Storm
Heather Storm is a professional host and actress with a passion for environmental conservation, delicious cocktails and adrenaline pumping fun. From a classy woman who appreciates fine wine and to one of the guys in the shop, Heather's charm and quick wit incite the enthusiast.
Heather is currently the co-host of Velocity's Garage Squad, where she can be found working on classic cars with the team. She has also appeared on Tosh.0, several Spike TV shows and teen comedy features, Epic Movie, and Dorm Daze 2. 
While attending Oregon State University, Heather signed with a sports modeling agency and started working for local companies, including Nike and Adidas. She has appeared in commercials, films, TV, and fitness videos worldwide. 
Heather is the co-founder of Black LAB, a mobile mixology company with and eco-conscious mind. Black LAB's fresh juice cocktails and dedication to sustainable events are setting new industry standards. Heather hosted the EDM cocktail series, "The MixDown" on Complex TV and is a recurring guest mixologist on The Playboy Morning Show where she shares homemade cocktail recipes with over 1 million listeners monthly.
Carrying an Environmental Science degree from Oregon State University and a SCUBA Rescue Certification, Heather is an adventure seeking science nerd who has traveled the globe. She studied the queen conch population off South Caicos Island, designed green practice toolkits for the Caribbean Alliance for Sustainable Tourism in Puerto Rico and trekked through remote areas of Asia and Central America.
A life long pescatarian, Heather recognizes the importance of living  consciously and shares her blog, Eco-Conscious Living.  Discover  recipes, reviews and travel tips that encourage the evolvement into a more sustainable future.
For more information please visit Heather's website, Facebook, Twitter and Instagram.