by Blogbot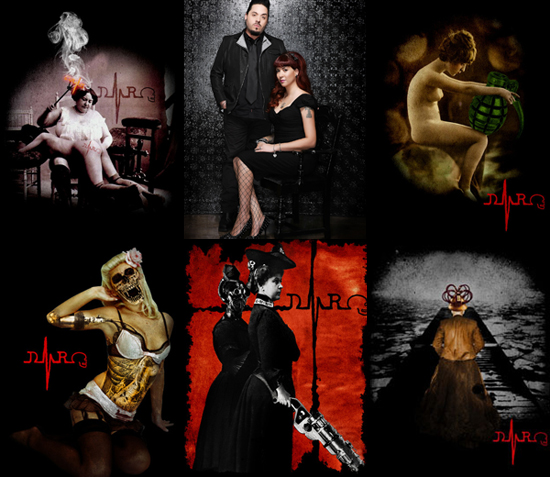 This Thursday March 14th on SuicideGirls Radio hosts Nicole Powers and Moxi Suicide will be joined in studio by long time friends of SG Rachel Federoff and Destin Pfaff. Perhaps best known for their roles on Bravo TV's Millionaire Matchmaker show, the multi-talented couple will be talking about their killer movie Sushi Girl –– starring Mark Hamill (Star Wars), Noah Hathaway (Neverending Story), and Sonny Chiba (The Street Fighter) –– which has just been released on DVD. They'll also be giving us the inside scoop on their recently launched DnR clothing and jewelry line.
You can listen – and watch – the world's leading naked radio show live on Thursday nights from 6 til 8 PM at our new state-of-the-art all digital home: TradioV.com/LA.
You'll also be able to listen to our podcasts via Stitcher – download the app now!
If you have questions for the SG Radio crew or our guests, you can call in during the live broadcast at: 1-855-TRV-inLA (1-855-878-4652)
For updates on all things SG Radio-related, like us on Facebook and follow us on Twitter.
**UPDATE**
The livestream recording and podcasts of last night's special Steak & Blow Job Day show featuring Millionaire Matchmaker's Rachel Federoff and Destin Pfaff are now live (see below). As well as swapping dating and sex tips, we check out clips from their killer flick, Sushi Girl, and preview items from their new clothing and jewelry line, DnR Brands. We also take a look inside the new SuicideGirls book — Hard Girls, Soft Light — and discuss the issues faced by those who suffer from a little known medical condition called "Clothing Intolerance."
In case you missed it, the recorded Livestream of our March 7th, 2013 show featuring We Are Legion director Brian Knappenberger, infamous online personality and cyber security expert Andrew Auernheimer a.k.a. Weev, and Anonymous lawyer Jay Leiderman can be viewed here and below. You can also tune in via the @Stitcher powered podcast.