By Blogbot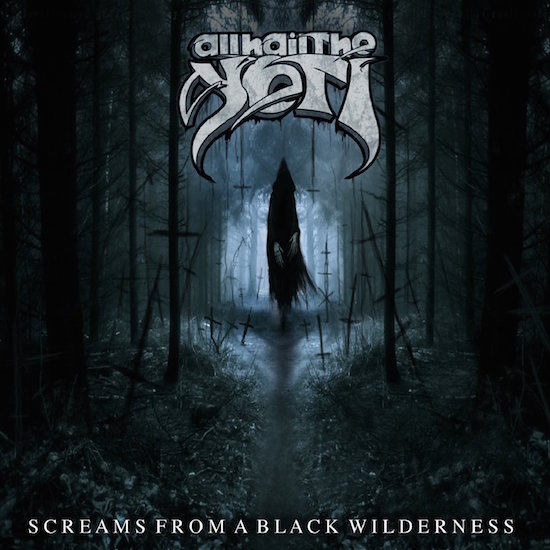 This Wednesday, February 10th on SuicideGirls Radio, hosts Nicole Powers, and Moxi and Bradley Suicide will be joined by All Hail The Yeti, who'll be talking about their new single, "After The Great Fire," and their forthcoming second full-length album, Screams From A Black Wilderness.
You can listen – and watch – the world's leading BYOB radio show live on Wednesday nights from 8 til 9 PM at our state-of-the-art all digital home: TradioV.com.
If you have questions for the SG Radio crew or our guests, you can call in during the live broadcast at: 1-855-TRV-inLA (1-855-878-4652)
For updates on all things SG Radio-related, like us on Facebook and follow us on Twitter.
**UPDATE**
ICYMI: Watch last night's super fun show feat. All Hail The Yeti and their epic new video "After The Great Fire" here or via the player below:
About All Hail The Yeti
All Hail The Yeti are Connor Garritty (vocals), Nicholas Diltz (bass), Ryan "Junior" Kittlitz (drums), and Alan Stokes (guitar). Together they channel a groove that chills and captivates. It's this kind of succinct bludgeoning that turned them into one of Hollywood's most revered modern metal bands evoking the likes of Acid Bath and Pantera with a healthy dose of Mötley Crüe-style excess and infectiousness. It also fuels their self-titled debut now reissued on minus HEAD Records. Since bursting to life in 2006, the group has toured with everybody from In This Moment and Hollywood Undead to Motionless In White and 36 Crazyfists, carving out a fervent diehard fan base in the process. Now, with their forthcoming second full-length album, produced by none other than Matt Hyde [Deftones, Slayer], that groove stands poised to shake the genre to its core in 2016.
  
For more on All Hail The Yeti visit their website, Facebook, Twitter, and YouTube channel.