By Blogbot
This Wednesday, February 3rd on SuicideGirls Radio, hosts Nicole Powers, and Moxi and Bradley Suicide will be having an orgy of rock music with Orgy, who are hot off their Pop Killers tour with Death Valley High.
You can listen – and watch – the world's leading BYOB radio show live on Wednesday nights from 8 til 9 PM at our state-of-the-art all digital home: TradioV.com.
If you have questions for the SG Radio crew or our guests, you can call in during the live broadcast at: 1-855-TRV-inLA (1-855-878-4652)
For updates on all things SG Radio-related, like us on Facebook and follow us on Twitter.
**UPDATE**
ICYMI: Watch this week's show feat. Jay and Carlton from Orgy here or via the player below. We also feature Colette Carr's new video for "Play House" in the final segment of the show!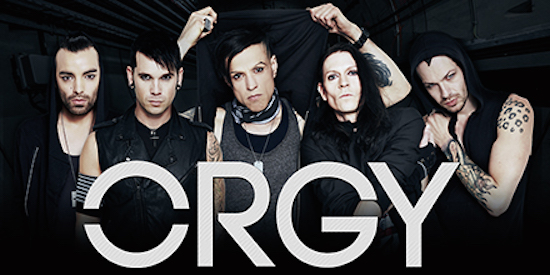 About Orgy
Orgy vocalist Jay Gordon reformed the band in 2011 after rabid demand from fans around the world. In September 2012, Orgy released their first single and music video in seven years, "Grime of the Century" via D1 Music / Riot Media. In 2014, after two years spent writing new music and touring, Orgy released their haunting single, "Wide Awake and Dead," a musical collaboration written by Carlton Bost, Bobby Amaro, Nic Speck Creighton Emrick, and Jay Gordon. 2015 is a brand new launching pad for Orgy, who currently boast a refreshed line-up and sound in anticipation of their upcoming dual EP release and Sick Talk Tour. The modern incarnation of Orgy has been transformed and sees the band poised to re-establish themselves in the hard rock and metal scene.
 
For more Orgy visit their website, Facebook, Twitter, and YouTube channel.