by Blogbot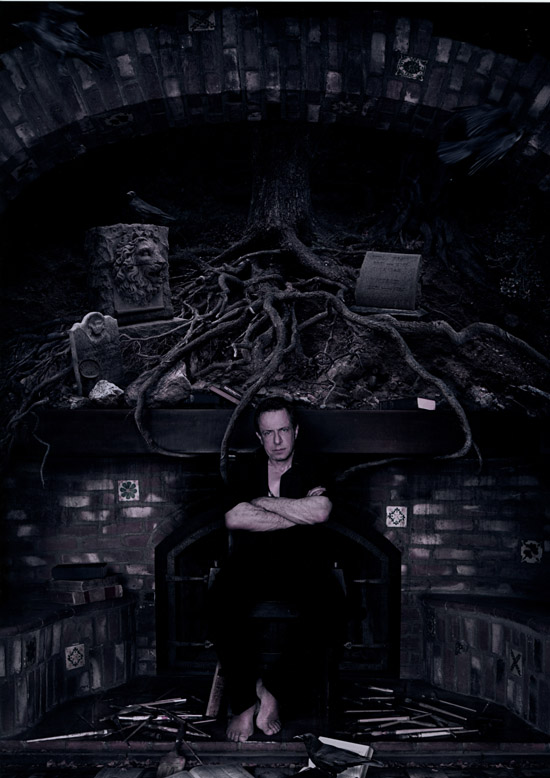 This Thursday, October 3rd on SuicideGirls Radio, hosts Nicole Powers and Juturna Suicide will be joined on the phone by writer, filmmaker and artist Clive Barker, and in studio by the Vice President of his Seraphim production company Mark Miller. Art historian, author, and bon vivant Thomas Negovan of the Century Guild gallery will also be joining us to talk about Barker's forthcoming exhibition, which he is in the process of curating.
You can listen – and watch – the world's leading naked radio show live on Thursday nights from 6 til 8 PM at our new state-of-the-art all digital home: TradioV.com/LA.
You'll also be able to listen to our podcasts via Stitcher – download the app now!
If you have questions for the SG Radio crew or our guests, you can call in during the live broadcast at: 1-855-TRV-inLA (1-855-878-4652)
For updates on all things SG Radio-related, like us on Facebook and follow us on Twitter.
***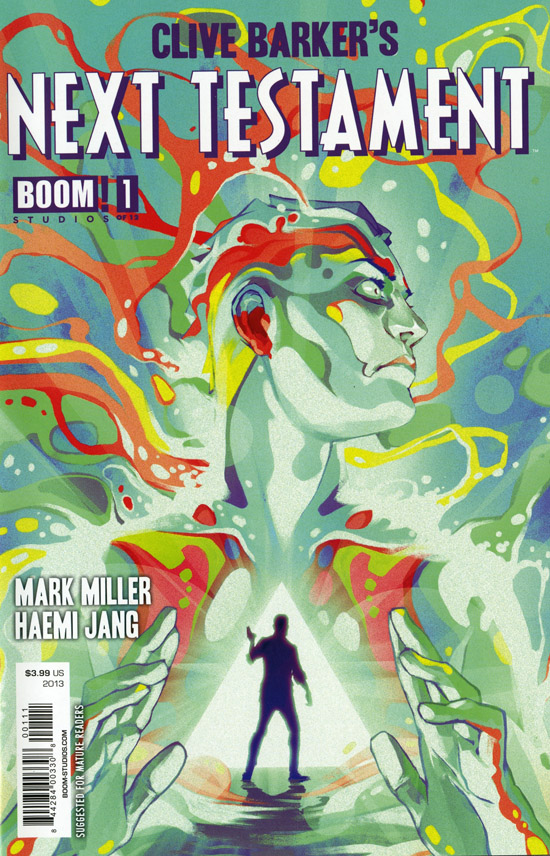 About Clive Barker
A visionary, fantasist, poet and painter, Clive Barker has expanded the reaches of human imagination as a novelist, director, screenwriter and dramatist. An inveterate seeker who traverses between myriad styles with ease, Barker has left his indelible artistic mark on a range of projects that reflect his creative grasp of contemporary media — from familiar literary terrain to the progressive vision of his Seraphim production company. His 1998 Gods and Monsters, which he executive produced, garnered three Academy Award nominations and an Oscar for Best Adapted Screenplay. The following year, Barker joined the ranks of such illustrious authors as Gabriel Garcia Marquez, Annie Dillard and Aldous Huxley when his collection of literary works was inducted into the Perennial line at HarperCollins, who then published The Essential Clive Barker, a 700-page anthology with an introduction by Armistead Maupin.
Barker began his odyssey in the London theatre, scripting original plays for his group The Dog Company, including The History of the Devil, Frankenstein in Love and Crazyface. Soon, Barker began publishing his The Books of Blood short fiction collections; but it was his debut novel, The Damnation Game, that widened his already growing international audience.
Barker shifted gears in 1987 when he directed Hellraiser, based on his novella The Hellbound Heart, which became a veritable cult classic spawning a slew of sequels, several lines of comic books, and an array of merchandising. In 1990, he adapted and directed Nightbreed from his short story Cabal. Two years later, Barker executive produced the housing-project story Candyman, as well as the 1995 sequel, Candyman 2: Farewell to the Flesh. Also that year, he directed Scott Bakula and Famke Janssen in the noir-esque detective tale, Lord of Illusions.
Barker's literary works include such best-selling fantasies as Weaveworld, Imajica, and Everville, the children's novel The Thief of Always, Sacrament, Galilee and Coldheart Canyon. The first of his quintet of children's books, Abarat, was published in October 2002 to resounding critical acclaim, followed by Abarat II: Days of Magic, Nights of War and Arabat III: Absolute Midnight. Barker is currently completing the fourth in the series. As an artist, Barker frequently turns to the canvas to fuel his imagination with hugely successful exhibitions across America. His neo-expressionist paintings have been showcased in two large format books, Clive Barker, Illustrator, volumes I & II.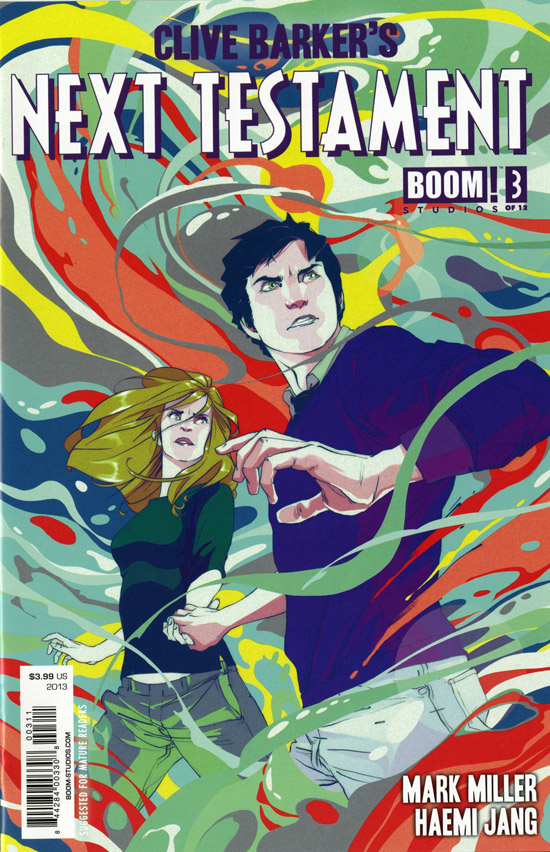 About Mark Miller
As the Vice President of Seraphim, Mark Alan Miller writes, produces, and directs original content alongside master of horror Clive Barker.
Mark has been working as a writer since 2005 when he started as a columnist for OCWeekly. It was this that landed him the position of assistant editor on Barker's recently released Novel Abarat: Absolute Midnight, for which he also directed the promotional trailer.
Since 2009, Miller has been shepherding the release of the director's cut of Barker's classic film Nightbreed. During that time, Miller has acted as producer on an in-house cut of Barker's movie, which has garnered worldwide interest, and been featured in magazines such as Fangoria, Rue Morgue, and Empire magazine, and was just named TotalFilm's 14th best extended cut of all time.
Currently, he is editing Barker's much-anticipated The Scarlet Gospels. His work can also be seen in the bestselling Boom! Studios comic book, Hellraiser, as well as the newly released Next Testament.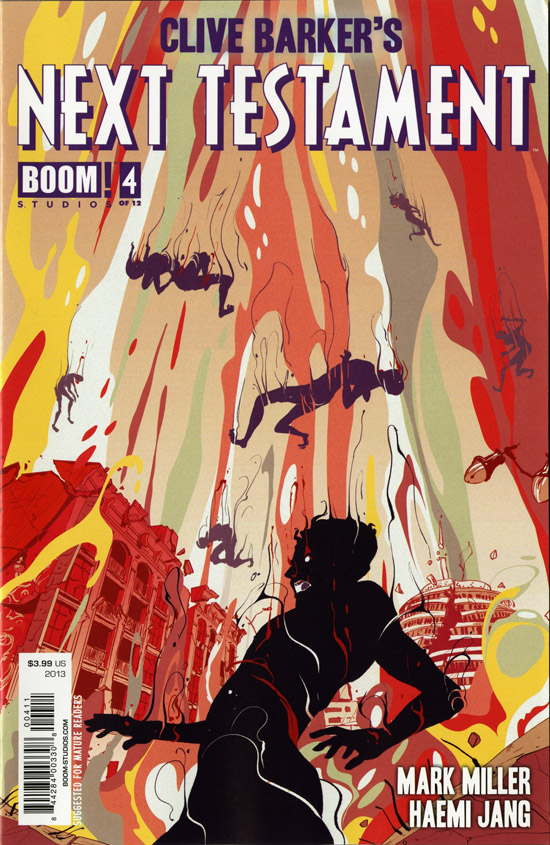 About Thomas Negovan / Century Guild
Century Guild was established in 1999 and has curated objects and artworks now on permanent display in a number of museums including The Art Institute of Chicago, The Detroit Institute of Art, and The Metropolitan Museum of Art in New York. The gallery moved to Culver City in December, 2012 and specializes in works from the Art Nouveau era through the Weimar Republic. Century Guild is located at 6150 Washington Blvd in Culver City, five blocks West of the Helms Bakery in the heart of the Arts District. For information on current and upcoming shows visit centuryguild.net/
**UPDATE**
ICYMI: This week's show featuring author, filmmaker and artist Clive Barker, Mark Miller (the Vice President of Barker's Seraphim production company), and Thomas Negovan of the Century Guild (who is curating an exhibition of Barker's work).