By Blogbot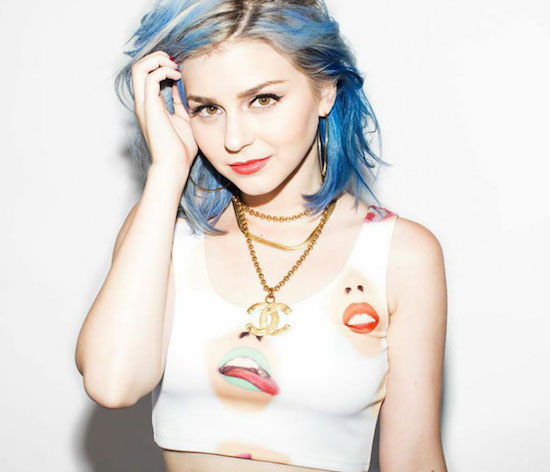 This Wednesday, January 20th on SuicideGirls Radio, hosts Nicole Powers, and Moxi and Bradley Suicide will be joined by singer, songwriter, and fellow free spirit Colette Carr, who'll be talking about her new music, including the upcoming single "Play House."
You can listen – and watch – the world's leading BYOB radio show live on Wednesday nights from 8 til 9 PM at our state-of-the-art all digital home: TradioV.com.
If you have questions for the SG Radio crew or our guests, you can call in during the live broadcast at: 1-855-TRV-inLA (1-855-878-4652)
**UPDATE**
ICYMI: Watch this week's show feat. Colette Carr here or in the player below. And be sure to get Colette's brand spankin' new single, "Play House," which comes out TODAY!!!!
For updates on all things SG Radio-related, like us on Facebook and follow us on Twitter.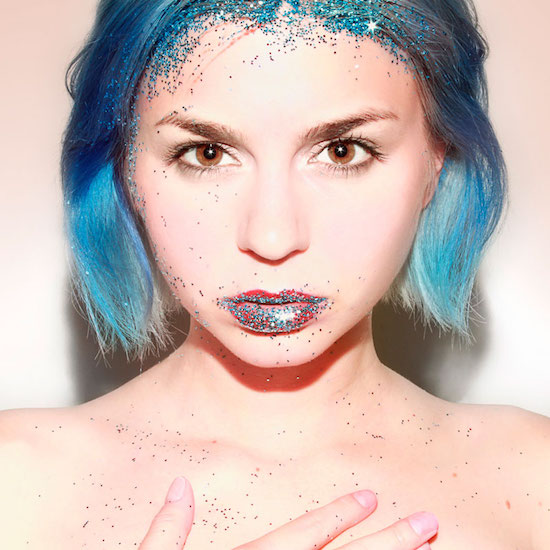 About Colette Carr
Ask Colette Carr to describe herself and she'll respond with a series of descriptive words: Expressive, optimistic, artful, accepting, free, surprising, honest, bold, quirky. The Los Angeles-based singer/songwriter's upcoming single, "Play House," shows all of these sides, revealing: "I am the girl that lives in her Pokemon pajamas, orders food in, works late and is scared of the concept of growing a human inside of me. When I wrote "Play House" it was about a boy that made me want to dress super-girly, cook for him, and have tiny human babies with him! That was something I'd never felt before. So I decided to write a song about it."
Colette's last EP, Static. Start., represented a radical reboot from her previous releases, showing a more vulnerable, emotionally and naked honesty that touched on frustrating relationships ("Moments in Love," "Walking in Place") before hitting bottom with a Tequila-fueled, self-loathing hangover ("3%"). She described its evolving sound as "an alternative pop, dance-floor feel." Her new EP, slated for release in spring 2016, conveys these same themes and emotions, representing her growth as both a woman and artist.
A childhood tennis star whose back problems led to an interest in music, drawing and painting, Colette started listening to The Cure and The Smiths before discovering classic rock like Led Zeppelin and Jimi Hendrix, with favorites including Gwen Stefani, Talking Heads, and Deborah Harry before gravitating to rappers like Eminem, Wu-Tang Clan, and Snoop Dogg. Inspired to start rapping herself, a teenage Carr was urged by her sister during a concert at UCLA featuring The Game, to jump on-stage and freestyle herself. It was then that she knew music was her path in life.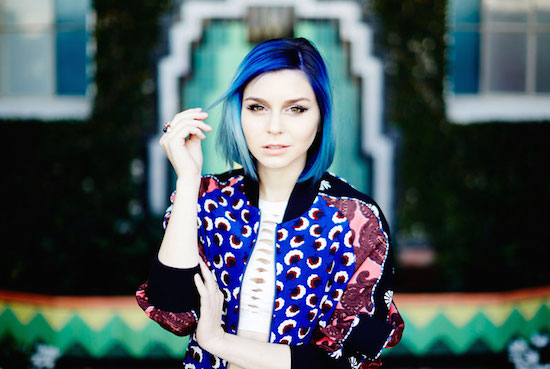 What followed that fateful night was a self-released video, "Back It Up," which went to #1 at mtvU, attracting the attention of Nick Cannon, who helped Colette release her debut mixtape, "Sex Sells Stay Tooned," through his label. That attracted the attention of then-Interscope boss Jimmy Iovine, who signed her to a recording contract. Colette went straight into the recording studio to complete her debut album, The Skitszo Collection, which produced the Billboard Dance hit, "Never Gonna Happen" and the Billboard Uncharted topper, "(We Do It) Primo," working with producers such as RedOne (Lady Gaga). Deciding to forge her own path, Carr took what she learned at the label and began to record music on her own. "Ham," featuring Ben J, was played on more than 30 stations nationwide and went Top 10 on Shazam in San Francisco, Portland and St. Louis.
Working with longtime friend, producer/writer FrankMusik, Carr decided to confront all those insecurities and vulnerabilities that come with a music career and the spotlight at a young age and put those emotions into her songs. 

"I'm singing about things I wouldn't even talk about," says the reticent Carr, who otherwise connects with her fans on all the requisite social media. "I vowed to grow a pair this time… take chances, reveal my soul, tell stories about my shitty relationships by tapping into areas that might cause pain." Collaborating with producer FrankMusik helped provide the canvas. "We have something very special together," she says. "Frank has this militant approach that squeezes the best out of me. This direction seemed more difficult, but it also represents the most possibilities of growth."
Having already road-tested some of the new material while playing on iHeartRadio's recent "On the Rise" tour, Carr is currently putting the finishing touches on her new EP and rehearsing the songs with a full band, ready to bring the new music to her fans, making them aware they are the motivation behind her every creative move, offering counsel and advice from her own experiences.
More than just her music and art, Colette's life is dedicated to "helping and inspiring people to be comfortable and confident with who they are. I'm not afraid to let everyone see my flaws, hoping my music inspires them. Doing this all myself, I realized how much I took for granted. I appreciate the struggle. I wouldn't want it any other way. If I had succeeded too quickly, it wouldn't have the same value. I'm hungrier and happier than ever because I'm making stuff I'm proud to hang on the wall.
"This path I'm on will not be traveled alone… That momentum will be gained from everyone involved, including my family and fans. We make it go."
"Play House" will be available on iTunes and other online stores, January 29.
For more on Colette Carr visit her SoundCloud, Facebook, Twitter, and Instagram.