By Blogbot
This Wednesday, May 31 on SuicideGirls Radio, hosts Nicole Powers and Bradley Suicide will be joined by Amir Derakh and Ryan Shuck of Julien-K, who'll be taking about their new video, "Mannequin Eyes", and their blockbusting Indiegogo campaigns — the latest of which has already exceeded their goal and offers fans a 4 disk, 60 song mega package featuring an entire album of unreleased original songs from the past 10 years!
You can listen – and watch – SuicideGirls Radio live on Wednesday nights from 8 til 9 PM at our state-of-the-art, all digital home on zinna.tv.
**UPDATE**
ICYMI: Watch last night's show feat. Julien-K here or via the player below.
Catch Julien-K on tour this summer:
Tickets & info: julienk.com/shows
VIP Packages: liveaccess.eventric.com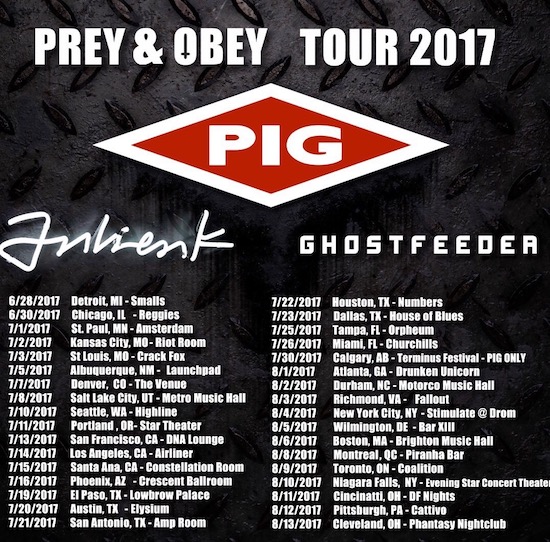 For updates on all things SG Radio-related, like us on Facebook and follow us on Twitter and Instagram.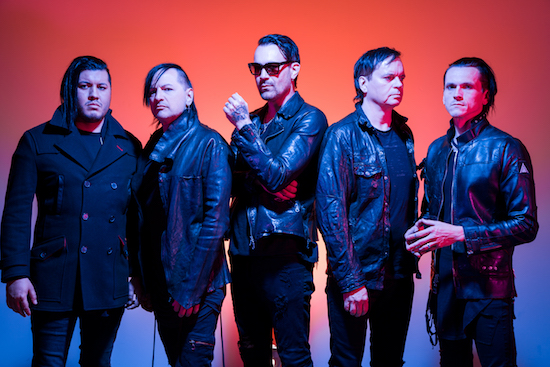 About Julien-K
Amir Derakh, Ryan Shuck and Anthony "Fu" Valcic have been musical collaborators for 15+ years. During their time together they have weaved in and out of mainstream music like a constantly evolving musical fashion house. In the late '90s they were responsible for massive radio and sales hits such as "Blind" (Korn), "Blue Monday"," Stitches", and "Fiction" (Orgy), and recently "Crawl Back In" and "Let Down" (Dead By Sunrise with their close friend Chester Bennington). After enjoying years of traditional music business success, they have spent the last decade methodically moving away from the mainstream approach that put them on the map, opting to carefully steer their fans in a new direction, towards their new independent alternative electro rock project Julien-K – which sounds more at home with acts like Depeche Mode, The Kills, Nine Inch Nails, New Order, The Presets, Wild Beasts, The Black Queen, Interpol, Phantogram.
 
Julien-K has toured the world with the likes of Linkin Park, Evanescence, The Sounds, My Chemical Romance, HIM, Placebo, Filter, Mumiy Troll, and more. Most recently Julien-K headlined the Rock Al Rio Festival in Colombia.
The band has a highly engaged and invested fanbase, having raised over $80,000 via crowdfunding for the expansive double concept album California Noir. The fundraiser was split into 3 campaigns, one for each "chapter" and one for a single / video. The response and growth has been incredible with the last campaign raising over $20,000 in the first few hours and over $43k total making it the 54th most funded music campaign on Indiegogo globally!
California Noir: Chapter Two debuted in the top 40 on iTunes Alternative Charts in the USA, Germany, and many other countries around the globe with ZERO label support — totally organic charting promoted solely by the band and it's fans around the world.
Julien-K writes, directs, manufactures, produces, and ships all of their records, music videos, and merchandise around the world — and their fans have organically voted their self produced music videos onto MTV and MTV 2 multiple times. Many of Julien-K's bigger self produced videos have hundreds of thousands of organic views.
For more on Julien-K visit:
julienk.com
facebook.com/julienk/
twitter.com/JulienK/
instagram.com/julienkofficial/
youtube.com/user/officialjulienk
soundcloud.com/officialjulienk

The World's Leading BYOB Radio Show Is Sponsored By Mangria
"As a nightly consumer of red wine, I was shocked one evening to find I had just half a glass left in the bottle. So I did what any decent alcoholic, ex-con, American would do… I went to the fridge and the liquor cabinet, then poured, mixed and measured. Thus Mangria was born." — Adam Carolla
SuicideGirls Radio / Carolla Drinks Offer
You can purchase all three delicious flavors of SGR's fave luscious libation, Mangria — and the most excellent Endless Rant IPA — via CarollaDrinks.com. Fans of SG Radio can get $5 off any bottle of Mangria using this special discount coupon code: SG (unlimited use, code is good until December 31, 2017).
For more info visit Carolla Drink's website, Facebook, Twitter, and Instagram.