by Blogbot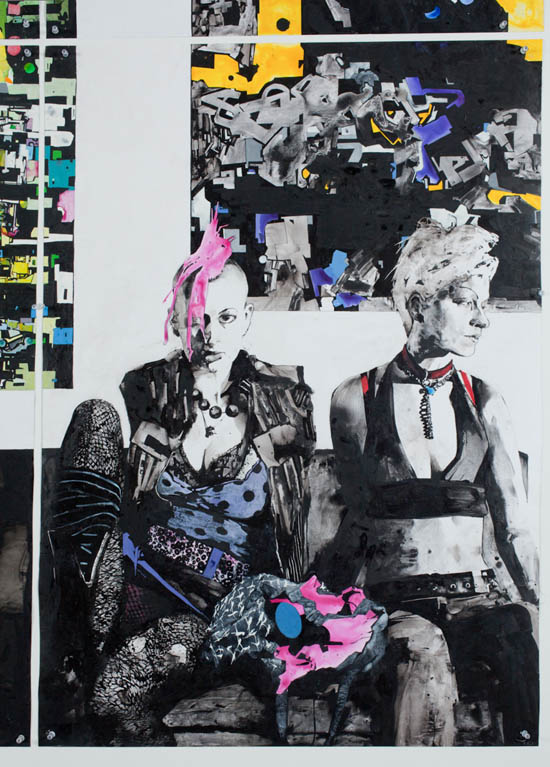 [Adria and Temper]
This Thursday, September 12th on SuicideGirls Radio, hosts Nicole Powers and Juturna Suicide will be discussing art and pornography – and the intersection of the two – with infamous artist-cum-x-rated-actor Zak Smith a.k.a. Zak Sabbath. Zak's partner, the gorgeous Adria Suicide, will also be joining us, as will Sawa Suicide, who is the subject of a painting by Zak which was featured in the prestigious Whitney Biennial exhibition in 2004.
You can listen – and watch – the world's leading naked radio show live on Thursday nights from 6 til 8 PM at our new state-of-the-art all digital home: TradioV.com/LA.
You'll also be able to listen to our podcasts via Stitcher – download the app now!
If you have questions for the SG Radio crew or our guests, you can call in during the live broadcast at: 1-855-TRV-inLA (1-855-878-4652)
For updates on all things SG Radio-related, like us on Facebook and follow us on Twitter.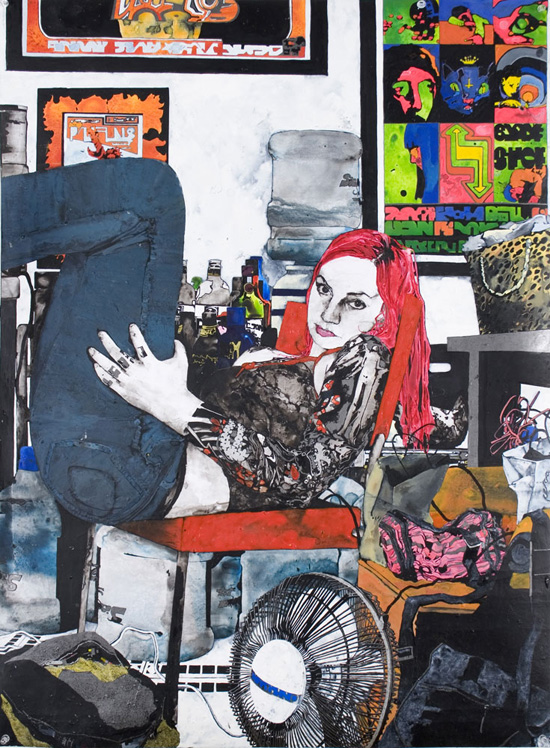 [Sawa]
About Zak Smith (@ZakSmithSabbath)
Zak Smith, also known as Zak Sabbath, is an American artist and alternative porn star. He was born in Syracuse, New York in 1976, and grew up in Washington, D.C. After receiving a BFA from Cooper Union in 1998, he studied at the Skowhegan School of Painting and Sculpture and went on to receive an MFA from Yale University in 2001. He lived and worked in Brooklyn until October, 2007, when he moved to Los Angeles.
Zak made his pornographic debut in 2006 under the pseudonym Zak Sabbath, in the film Barbed Wire Kiss, by director Benny Profane. In the porn blog Fleshbot, Smith mentions working on a project to help fund a film student's NYU thesis project entitled Freaky Kids I & II (although most of the money he makes in porn is actually donated to activist group Food Not Bombs). He followed this up with an appearance opposite Pixie Pearl in Eon McKai's debut film for Vivid Entertainment, Girls Lie, and subsequently appeared in Bullets And Burlesque with Sasha Grey, Marie Luv, and Satine Phoenix, and Vivid's Hospital with Coco Velvet and Mandy Morbid.
Often referred to as the king of the art punks, Zak is on his way to art world domination. Represented by Fredericks & Freiser, his paintings of girls have sold to some of the most prestigious art institutions in the US. His portrait of Sawa Suicide graced the walls of the Whitney Museum in New York, and the Museum of Modern Art now owns his portrait of Charlie Suicide. His books, Gravity's Rainbow, We Did Porn and Pictures Of Girls are available in fine bookstores.
Related Posts
Zak Smith – Pictures of Girls
The Art of SuicideGirls feat. ZakSmith
**UPDATE**
ICYMI: Last week's s0xy show feat. Adria, Albertine, Juturna, Sawa and Waikiki Suicide + honorary Suicide Boy Zak Smith: