by Blogbot
A column which highlights Suicide Girls and their fave groups.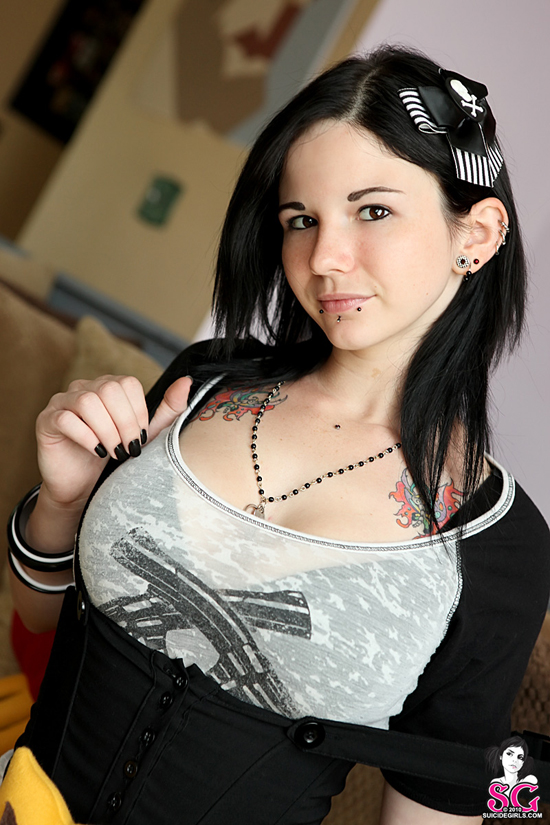 [Epiic in Squidcats]
Epiic Suicide doesn't beat around the bush when it comes to her fave SG hang out, which is Hirsute, a group "for those who love hair…all over."
Members: 1429 / Comments: 9,219


WHY DO YOU LOVE IT?: It's nice to be accepted. The different women and their prefered styles are inspiring. For me, it's a sort of artistic fashion statement. And, of course, I get to perv on all the hot photos submitted by members and SGs.


DISCUSSION TIP: Don't hate or we'll burn you at the stake.


BEST RANDOM QUOTE: "Show us your warm and fuzzies."


MOST HEATED DISCUSSION THREAD: Not much, maybe fights over which SG has the perfect bush lol. Suri our sexy fur leader keeps us in check."


WHO'S WELCOME TO JOIN?: Those who appreciate and love hair.


Related Posts:
SuicideGirls' Group Therapy – Tarion on Atheists
SuicideGirls' Group Therapy – Rambo on Photography
SuicideGirls' Group Therapy – Thistle on Vamos Gigantes