by Blogbot

ICYMI: Nina Hartley and the ladies of SG Radio submit to the Master of O.
This Thursday, May 8th on SuicideGirls Radio, hosts Nicole Powers, Juturna and Moxi Suicide will be joined by Nina Hartley and her partner Ernest Greene, author of the indecently sexy tale of love, lust, domination, and submission Master of O.
You can listen – and watch – the world's leading BYOB radio show live on Thursday nights from 6 til 8 PM at our new state-of-the-art all digital home: TradioV.com.
You'll also be able to listen to our podcasts via Stitcher – download the app now!
If you have questions for the SG Radio crew or our guests, you can call in during the live broadcast at: 1-855-TRV-inLA (1-855-878-4652)
For updates on all things SG Radio-related, like us on Facebook and follow us on Twitter.
*******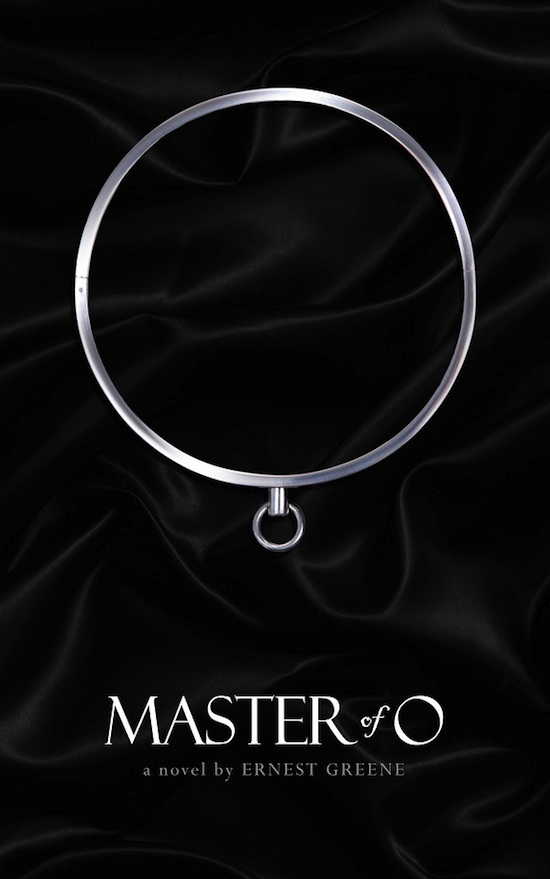 "For me, reading Master of O evoked old feelings and also stirred new ones. The story has the quality of lived experience, elegantly yet explicitly capturing the way a certain elite likes to play. Modern erotica seems to have recently piqued interest of the mainstream, but Master of O keeps its promises!"
~ Dita Von Teese
About Ernest Greene | Master of O
In Ernest Greene's incendiary update of the great erotic classic, Steven Diamond is an ace L.A. criminal lawyer with a roster of A-list clients affording him a life of lavish indulgence. A polished dominant with skills to match his appetites, he's the silent partner in a highly exclusive club for connoisseurs of feminine submission. Exquisitely beautiful, rigorously trained sex slaves from all over the world await the opportunity to serve him. He seems to want for nothing.
His orderly world is turned upside down, however, when his younger half-brother Ray, publisher of a slick kink-sex magazine, gifts him with the irresistible and enigmatic O. She's an accomplished photographer, sophisticated fetishist and passionate seeker of a master worthy of her total surrender.
Captivated, Steven is determined to possess her totally at whatever cost, little knowing how dear that cost might be.
Set against the grit and glamour of modern Los Angeles, these three people and the colorful characters in their orbits act out a dramatic tale of erotic power at once familiar and exotic.
Master of O guides you through their distinctly modern world with all its dark delights, shocking revelations and hidden challenges as seen for the first time from a dominant man's perspective.
Nina Hartley | Life and Work
Thirty years into her career as a public advocate for sexual self-awareness, sanity and literacy, Nina Hartley is just hitting her stride. An exhibitionist with a cause, she created a persona that was wholly new at its inception in1983 but is now part of the broader cultural lexicon: "feminist porn star."
Ms. Hartley, first as a dancer in San Francisco and then as a performer in adult videos, put her body on the line in support of her ideas about sexuality, feminism, personal liberation and social responsibility. A red-diaper baby whose parents turned to Zen Buddhism in 1969 (when she was ten) she was brought up in the politicized atmosphere of Berkeley in the 60's and 70's.
A dedicated student of human sexuality for over thirty-five years, Nina Hartley began her career as an adult entertainer while an undergraduate in nursing at San Francisco State University, dancing weekly at the Mitchell Brothers' O'Farrell Theater. By the time she graduated (magna cum laude) in 1985, she had become determined to speak out on the subject of sex work from experience, not theory. Banding together with like-minded women during the "porn wars" of the mid-1980's, she was a founding member of the Feminist Anti-Censorship Task Force, whose impact on mainstream feminist thinking gave rise to a younger generation of sex-positive writers and activists.
But it is undeniably as an entertainer that Nina Hartley has enjoyed her greatest success. Through the 650-plus video and film titles she has made, her two decades of dance tours and her thousands of personal appearances, she has become the most enduringly popular star in the history of the medium. Having been awarded virtually every honor her industry can bestow, Ms. Hartley takes her greatest satisfaction from a diverse fan base that cuts across demographics of age, race and gender. The vital message of sexual optimism embodied in her performing life has touched many other lives, as the constant flow of testimonial letters and the long lines at her autograph signings continue to demonstrate.
Still in high demand as an on-screen talent in X-rated features, Ms. Hartley also co-produces her own line of instructional videos, Nina Hartley's Guides, the market-leader in adult sex-education-video programming, currently in its thirty-eighth installment. She lectures on campuses across the country and has contributed extensively to anthologies regarding sex and feminism. Her publishing credits include Sex Work: Writings by Women in the Sex Industry, Whores and Other Feminists, Tricks and Treats: Sex Workers Write About Their Clients, and The Feminist Porn Book. She currently writes advice columns for the magazine Hustler's Taboo.
Nina currently lives and works in Los Angeles with her husband and collaborator, I.S. Levine.