By Blogbot
This Wednesday, August 5th on SuicideGirls Radio, hosts Moxi and Bradley Suicide will be getting their party on with the multi-talented LA-based artist and producer Printz Board.
You can listen – and watch – the world's leading BYOB radio show live on Wednesday nights from 8 til 9 PM [note new day/time] at our state-of-the-art all digital home: TradioV.com.
If you have questions for the SG Radio crew or our guests, you can call in during the live broadcast at: 1-855-TRV-inLA (1-855-878-4652)
For updates on all things SG Radio-related, like us on Facebook and follow us on Twitter.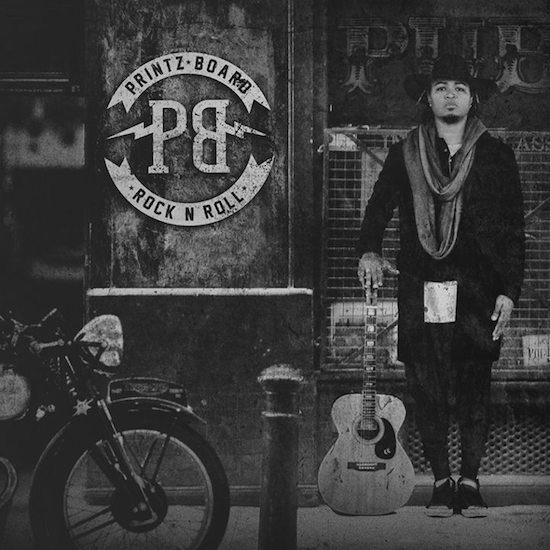 **UPDATE**
ICYMI: Last week's show feat. hosts Moxi Suicide and Bradley Suicide + special guests Printz Board and Boardmemberz Lucy Graves and Patty Miller.
About Printz Board
LA based Grammy Award-winning artist and producer Printz Board has premiered the video for "Rock N Roll," a guitar-driven, indie pop jam that is paving the way for his solo career. The brand new music video has an impressive list of guest appearances/cameos including comedy group/viral sensation SketchSHE, Ebonique (The Voice), international pinup/glamour model Leanne Crow, singer/songwriter Ryan Cabrera, and Vine star Wuz Good. Watch as the night comes to life as Printz brings the party on this hot new summer track.
From songs like "#1" and "Hey You," Printz is off to a successful start in his solo career. After years of collaborating with artists like The Black Eyed Peas, Mark Ronson, CeeLo, Justin Timberlake and DJ Mustard, Printz is aiming to make his mark in the global music charts with his creative guitar driven hip hop, rock, pop and soul blend of indie music. Printz has been featured on media outlets like MTV Buzzworthy, PopCrush and USA Today and has performed at venues in Los Angeles, NYC, New Zealand and more.
For more information please visit Printz Board's website, Facebook, Twitter, Youtube, and Instagram.