by Blogbot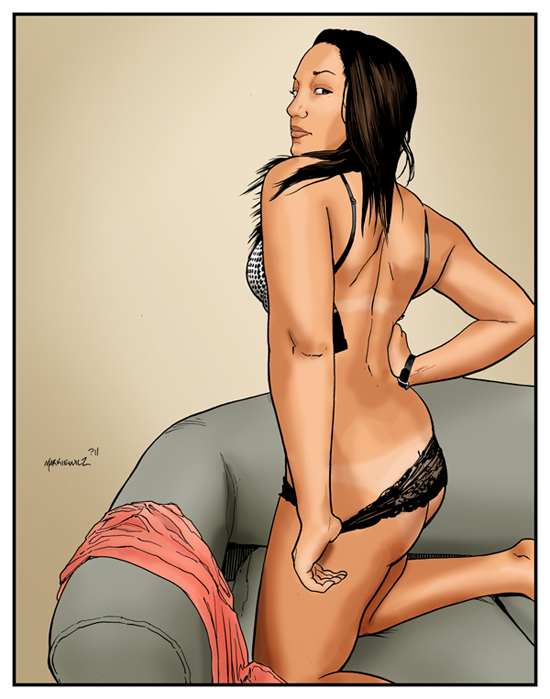 [Above: Eveski Suicide]
Artist / SG Member Name: NerdMachine (though I prefer to be referred to by my professional name, Lord Sir Adam Markiewicz)
Mission Statement: To create comics that you might find interesting, that might make you think, and will hopefully entertain you.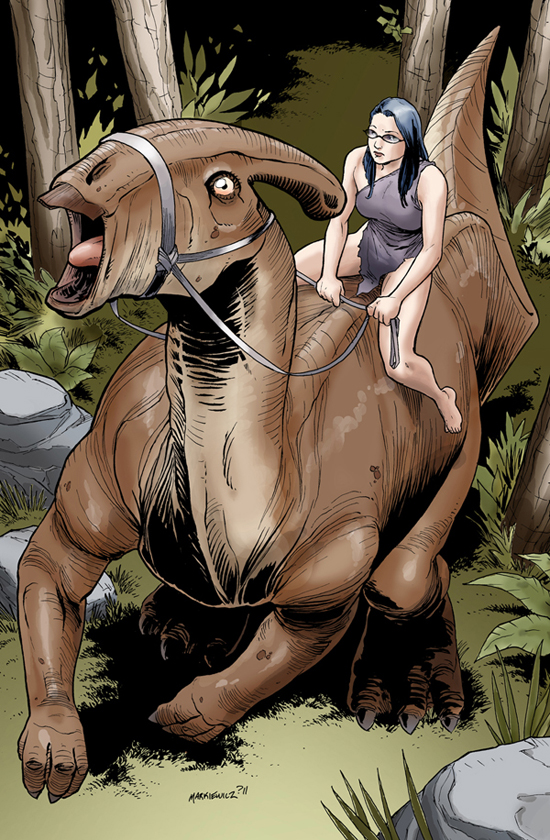 Medium: Depends on the illustration. Generally, I use India ink on Bristol board. Sometimes I use PITT brush pens on Paris paper. All coloring is done in Photoshop.
Aesthetic: American comic art.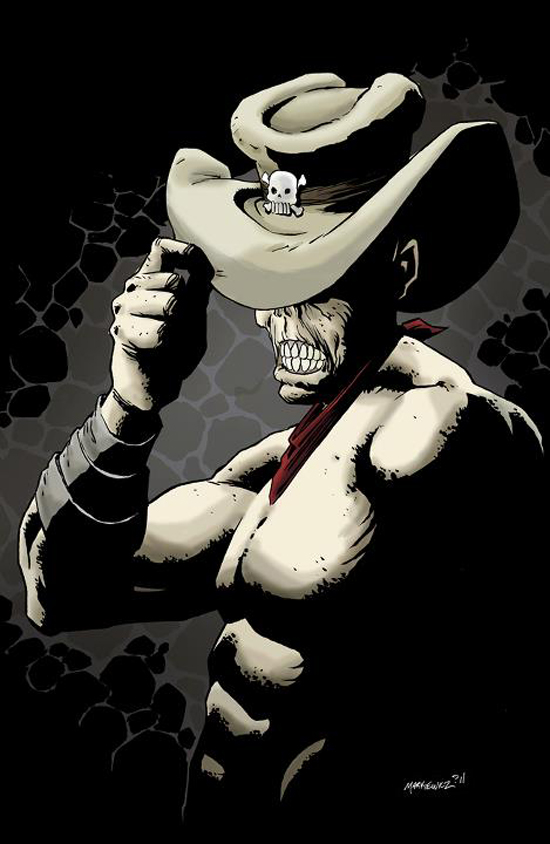 Notable Achievements: Last year, I wrote and illustrated Casual Fridays, a short comic for Domai.com. The story sucked, but people seemed to like the art.
Why We Should Care: That's a surprisingly good question.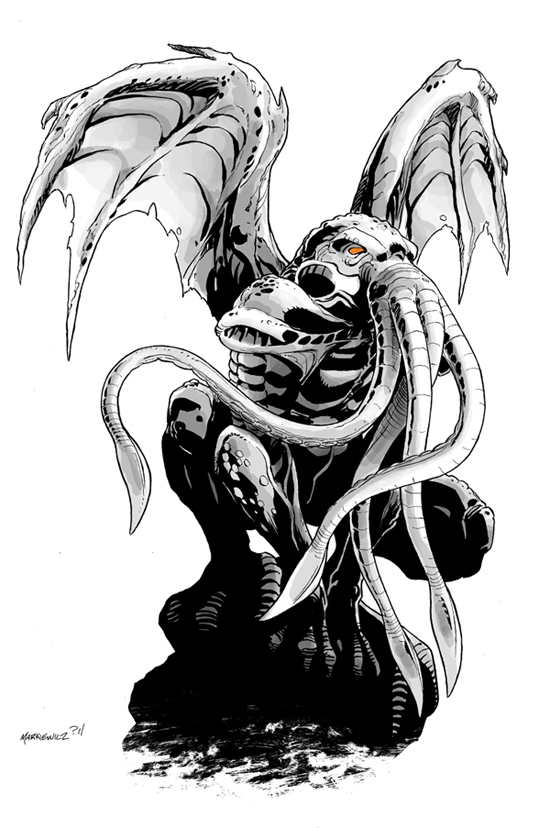 I Want Me Some: You can find me and my work via my website, blog, Twitter and Facebook. I am available for commission work. You can message me through SuicideGirls, or email me at admancomics@yahoo.com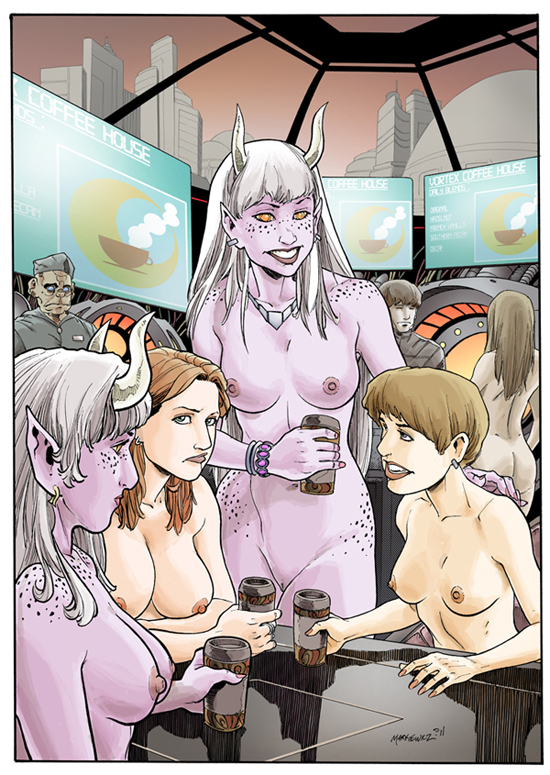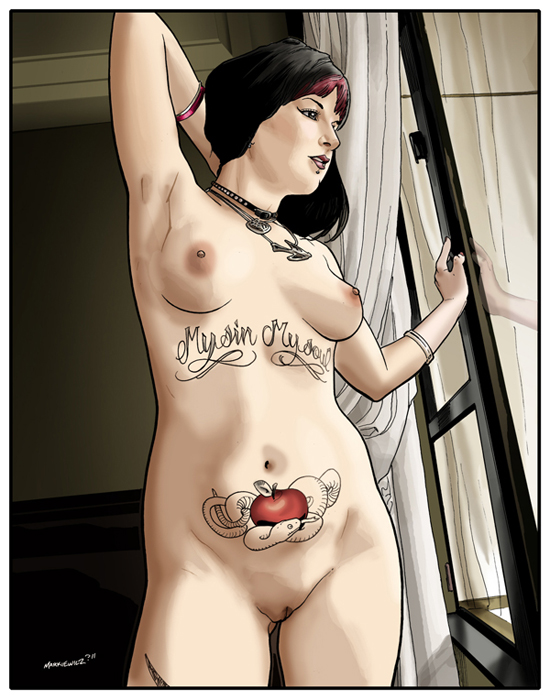 [Above: Macabria Suicide]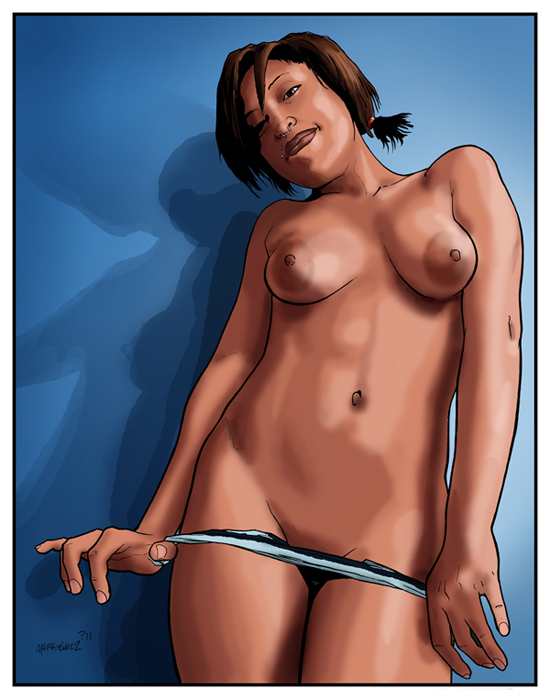 [Above: Milloux Suicide]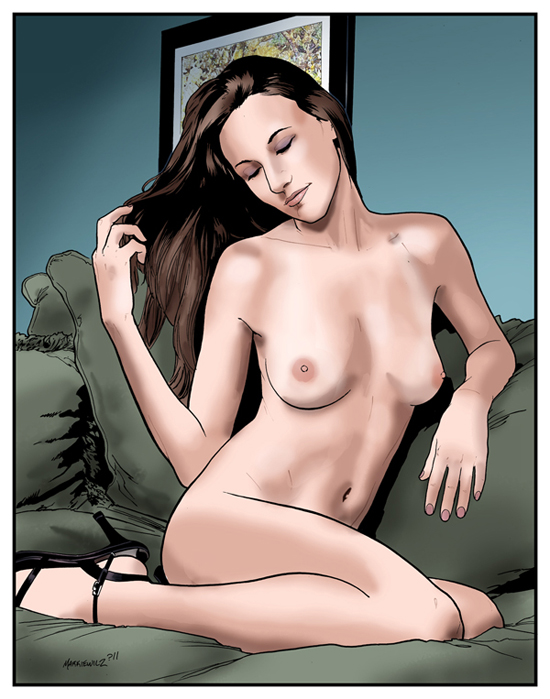 [Above: Selene Suicide]
***
Related Posts
The Art of SuicideGirls feat. JulesDoll
The Art of SuicideGirls feat. Ortegart71
The Art of SuicideGirls feat. Rachelle
The Art of SuicideGirls feat. AnitaKajika
The Art of SuicideGirls feat. CREATIVE80
The Art of SuicideGirls feat. James Curtis a.k.a. jimcurt99

The Art of SuicideGirls feat. Eric daStone
The Art of SuicideGirls feat. Alisa Suicide
The Art of SuicideGirls feat. Quakerninja
The Art of SuicideGirls feat. yOyO
The Art of SuicideGirls feat. Sucette
The Art of SuicideGirls feat. Souci
The Art of SuicideGirls feat. Bazuka
The Art of SuicideGirls feat. Hezza Suicide
The Art of SuicideGirls feat. Bob Suicide
The Art of SuicideGirls feat. Phoenix Suicide
The Art of SuicideGirls feat. Grompf
The Art of SuicideGirls feat. Oro Suicide
The Art of SuicideGirls feat. Mrs Misha
The Art of SuicideGirls feat. Sundae
The Art of SuicideGirls feat. Kate Suicide
The Art of SuicideGirls feat. Kaylie McDougal a.k.a. Tigermassacre
The Art of SuicideGirls feat. Monroe