by Aaron Colter
There's been a collective pants shitting in the comic book industry this week as DC Comics announced that they would relaunch nearly every series this September as a #1 issue, making the content available for download on the same day as print versions hit stores.
Shop owners are crying the death of the industry, and other publishers are trying to play catch-up. Meanwhile, DC Comics is taking a huge gamble on its latest venture. It's no secret that the company has been playing second-fiddle to Marvel Comics, now backed by the giant Disney corporation, and cleaned house to make room for new executives from a more traditional background that owners Warner Bros. found necessary.
As harsh as it may sound, DC Comics can't be supported by serialized issues that are sold to only a few hundred thousand costumers, at best, every month. The real money made by Batman, Superman, and all the other beloved characters, is in stupid shit, like T-shirts, movies, action figures, cartoons, and anything else you can slap a logo on to make it appeal to children and nerds.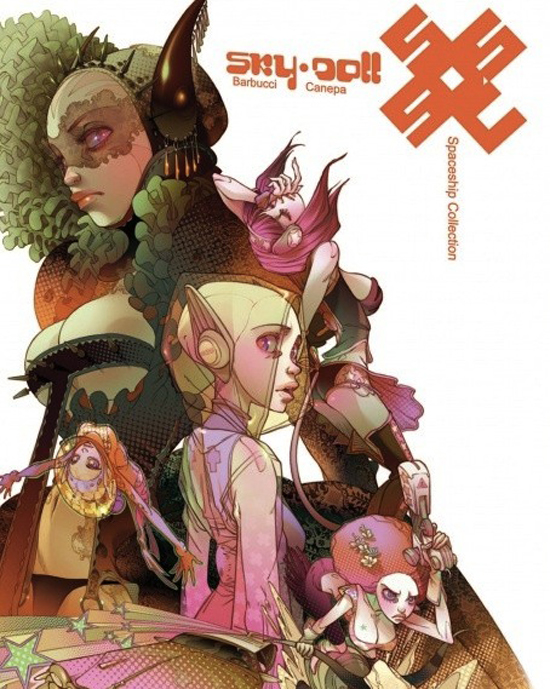 I grew up going to Mile High Comics, and if it weren't for a local shop like it, I probably wouldn't be the fanboy I am today. I feel bad for any comic store going through rough times, but digital comics should not be the scapegoat. If anything, store owners should be mad that they've been pushed poorly executed, multi-title crossovers and bloated sales figures for the last twenty years with a non-return market dominated by the distribution monopoly called Diamond.
I think DC Comics is smart to put the ongoing stories of characters that act as international property cash cows out to the people in a format that is as easy as possible to consume. Look at iTunes; anyone can find an illegal download of just about any song they want, but Apple makes shopping so simple that's it's worth $0.99 just to save the time to get what you want instantly.
And the beauty about the comic industry now is the same as the music industry ten years ago – you don't have to give a fuck if all you're concerned about is good entertainment.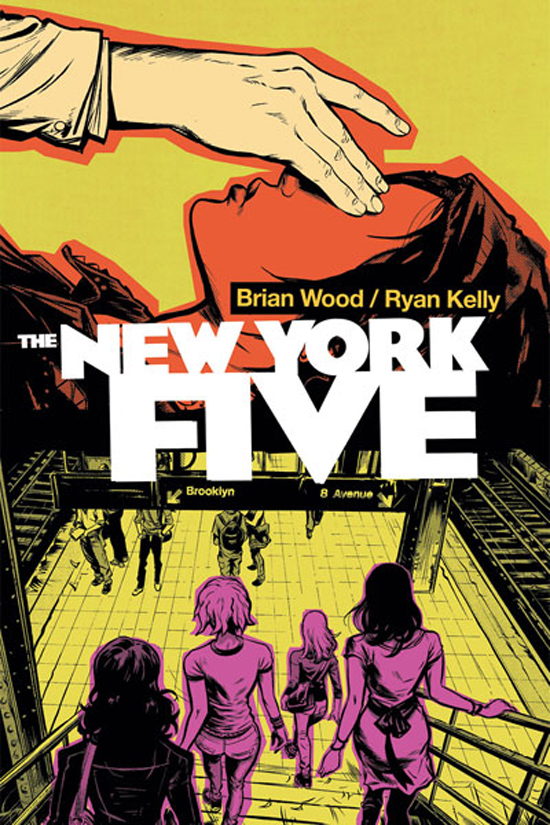 Batman is rad, but honestly, I haven't picked up an issue of a recent Batman series in years, even though my favorite comic writer Grant Morrison is at the helm of the story. Know why? I don't give a shit about new Batman stories in the same way I don't give a shit about new Rolling Stones records.
Artist create. It doesn't matter what format or distribution system, it doesn't matter how much money is involved or who's label is on the final product. Personally, I like reading comics in a physical format. I'm on a goddamn computer all day, so I like to relax with something tangible. Also, I prefer graphic novels over individual issues. At the moment, the only ongoing book I know I'll pick up each month is Hellboy: The Fury, and that's because Mike Mignola is one of the best creators in the history of the medium.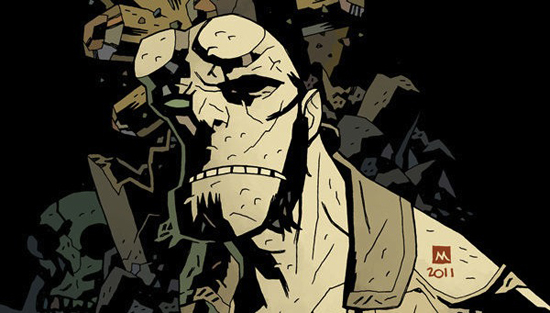 Still, there's something to be said browsing the racks at a local comic shop and finding a gem, in the same way I love wondering around old books stores or record stores. The awesome locations, the amazing artists, they're not going anywhere, not if you support them. Floating World, Bergen Street, Desert Island, Isotope, Tate's – these places have learned to adapt to a changing clientele, and powerhouses like Newbury have combined other aspects of pop-culture into their store to level sales.
Solutions like BandCamp for musicians and TopatoCo for cartoonists will arise when more traditional means fail, and until we all become particle robots connected by a hive-mind network, there will still be places for us to interact with one another and enjoy the things we love.
Now get off the fucking Internet and read a book in the sunshine.
***
If you have something you like that you think I might like too, please email me: youmightlike [at] gmail [dot] com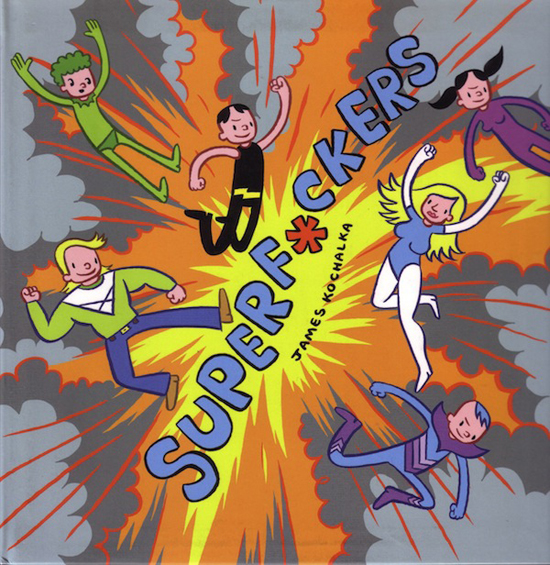 What I'm reading: The New York Five, SuperF*ckers, Sky Doll: Space Ship
What I'm listening to: The Blueprint by Jay-Z, Sea Change by Beck, Let It Bleed by The Rolling Stones
What I'm drinking: Fred, Grand Cru Abbey, Hop Stoopid