by Aaron Colter
Hello folks, and welcome back to another round of Things You Like That I Might Like Too. For those of you that haven't played before, let me remind you that there are no winners and no prizes. This week's challenge: Emerald City Comic Con!
There are a lot of comic book conventions in the United States, and if you didn't already know, let me be the first to tell you – most of them suck. I understand the appeal of San Diego Comic Con, but if you're willing to pay anywhere from $2,000 to $6,000 just to wait in line for two hours so that you can get inside to wait for three more hours just to see that thing that you like that you're wearing the t-shirt of . . . you're doing it wrong.
And it's true when people complain that SDCC isn't about comics anymore. It's really not. It's about the movie industry at the moment, which is partially why there was talk last year of moving the convention to Los Angeles. Even this year at New York Comic Con, as guests walked in they were affronted by a giant stage where UbiSoft decided to blast tunes from their latest Michael Jackson dance game. At least in New York there's the pleasure of being in the greatest city in the world in early October. Sorry San Diego, but your town blows. And going there in July means that aging television stars sometimes hang out in my hotel pool area in garish swimsuits staring at me relentlessly in a tragically desperate attempt to get me to notice them. Goddamn it, Eric Estrada, I know who you are – now leave me the fuck alone!
I'm sorry, what were we talking about? Oh yeah, SDCC & NYCC have been invaded by video game companies and movie studios, who wished they made as much money as video game companies. Both of those industries need to stay the fuck away from my comics. Video games, you have PAX, both an East Coast and West Coast show. Movies, from what I understand, the entire city of Los Angeles is like a year-round convention anyway, so stick to ruining small mountain ski resorts.
Emerald City Comic Con is still very much a mainstream event, but it's in the delightful (as long as you don't apply logic to driving) port known as Seattle. The venue, the Seattle Convention Center, is located close to touristy shit like Pike Place and the hipster neighborhood of Capital Hill, so whether you're dragging a long-box full of floppies to get signed, or looking to get your black & white autobiographical comic picked up by a publisher, there's something for everyone even outside the show.
The space hosts PAX Prime each year, so the hall is relatively easy to move around in, and enough well-known names attend every year to bring out a decent number of fanboys and cosplayers, the determining factors of success at any comic book show. I had a great time this year, as did everyone else I spoke with after the show.
Here were the highlights for me: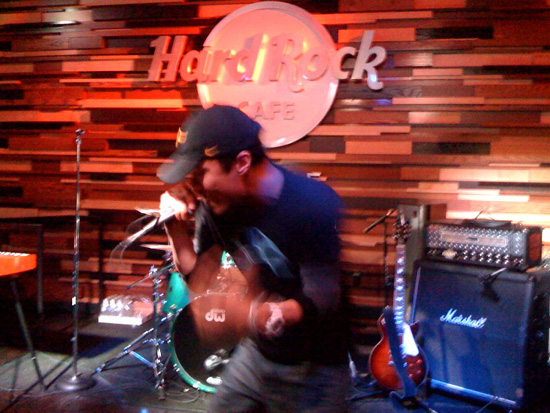 When my friends told me to check out nerdcore rapper Adam WarRock, I didn't really want to, honestly. MC Chris is pretty much the pinnacle of the form to me, so why bother, I thought. But damn if this dude didn't impress me with his live performance. A lawyer turned rapper out of Memphis, Adam WarRock has incredibly smart lyrics that combine comic book references with real world political struggles. Check out his music, a lot of it's fucking free.
***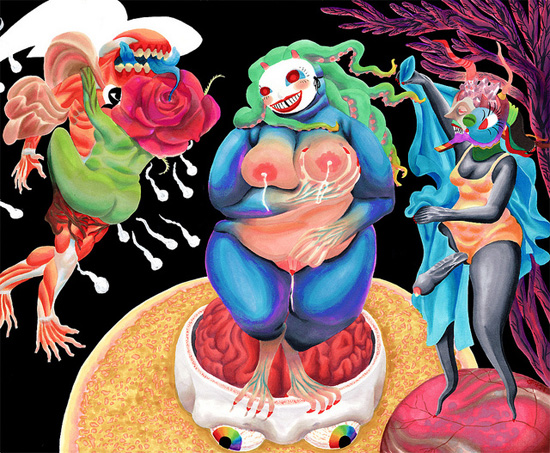 I soon as I saw Rexa on the Jason Fischer table, I knew I would have to buy it. The Portland artist had made only four copies of this bizarre monster pornography art book. The printing quality is excellent and I'm happy to have it in my collection. Fischer, or JFish as he's known, has a whole idea about Rexa that I'll feature in an upcoming Things I Like That You Might Like Too, and hopefully debut some art pages he's been working on lately.
***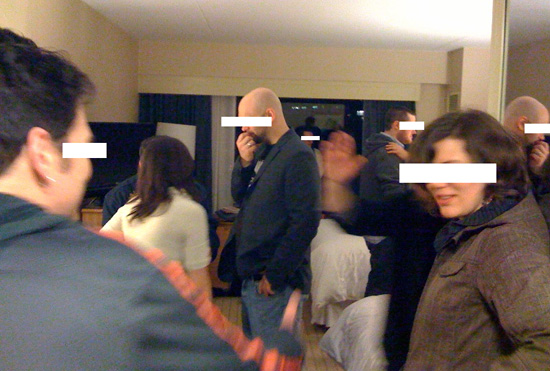 You know there's something right about the field you're in when hotel security has to come into your room at 3:00 AM to kick out publishers, reporters, artists, writers, editors, and random fans. Plus it's always fun to hear Suicide Girls comic artist David Hahn say, "You both have great toothbrushes, I tried them out."
***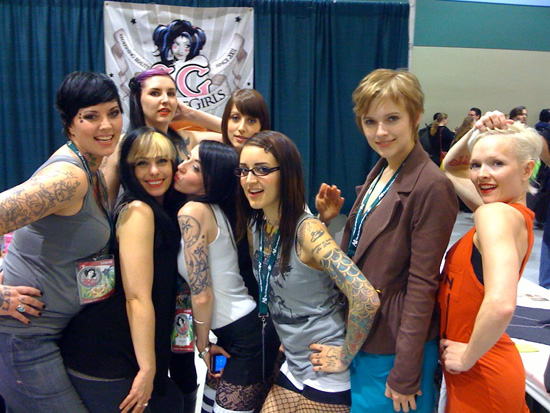 These ladies are as lovely online as they are in person. The stars of Boondock Saints got to sit across from them the whole weekend, the lucky bastards.
***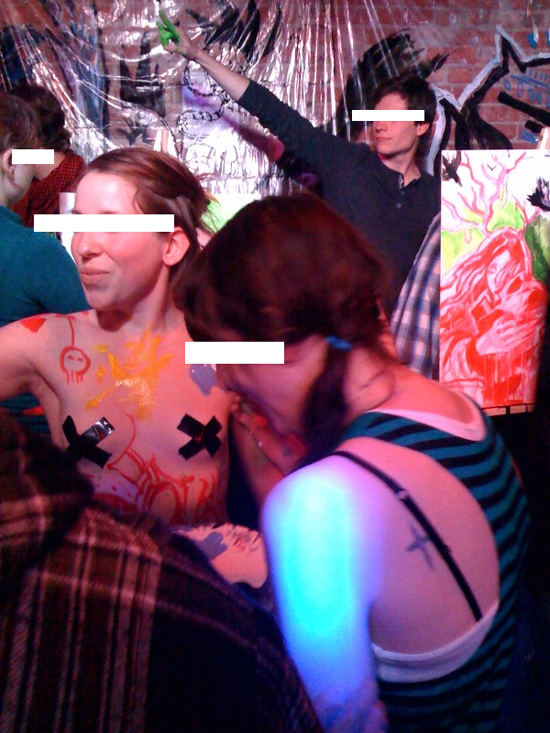 Bar parties outside the convention are usually the best time to let loose for a moment before heading back to the hotel lobby to talk seriously about the future of the industry. And sometimes a moment like this happens at those bars.
See ya next year Seattle.
***
What I'm reading: Chivalry Ain't Dead, Lapham's Quarterly, I Kill Giants
What I'm listening to: The Doom Pop EP by Tiger House, Painting Pantheons by Pegasus Dream, The Daytrotter Mix by RJD2
What I'm drinking: Workhorse IPA, Spring Reign Ale, Fishtale Organic IPA
Related posts: Things I Like That You Might Like Too: Pt. 1