by Aaron Colter
The bulk of this blog post isn't about San Diego Comic-Con, I'm just using it as an excuse to get you to click on the title. And it worked. Fooled you, motherfuckers! You might as well stick around though, I mean, you did already click on the title, and you are already reading this sentence. The next one's pretty good, you should read it too.
Comic-Con can actually be a lot of fun, but it's expensive as hell and crowded as five pounds of shit in a four pound bag. If conventions are your type of party, there are smaller conventions around the country that are legitimately well-attended, where you'll have the opportunity to meet with other fans and actually speak to creators about their work. If, however, you're looking to blow a few thousand dollars, and can get a decent group of your friends to do the same, plan a year in advance, and set aside hundreds in cash for stuff on the show floor, then yes, San Diego Comic-Con is fucking awesome. If attending, my top three picks for things to get at SDCC are Mr. Hipp Strikes!, Any Empire by Nate Powell, and the 2011 Color Ink Book.
But, if you're like me, and don't really want to deal with all of that noise this year, next, or ever, unless absolutely necessary, then here's some cool stuff that you can do this weekend that will still be pretty fun.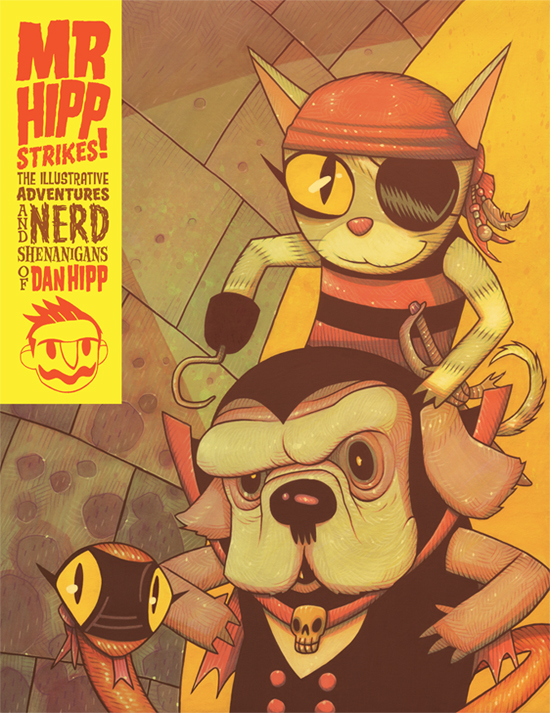 1. Go to your local comic book shop.
Seriously, find a store in your area, even if it means a bit of commute, and get to know the shops that carry comics. Chances are, they'll be populated by nerdy, nice folks who can suggest titles you've never heard of and will ultimately love.
2. Listen to some great music.
Oh, look, I found some here and here.
3. Read the dozens of bills Republican lawmakers across the country have enacted based on drafts from major corporations.
Come on, you knew this bullshit was happening. Now, there's proof.
4. Make your brain think you're on drugs.
Seems fun! Plus, it's cheaper!
5. Learn about a study which sought to see if a chimpanzee could learn to construct sentences by having him live with a wealthy New York family.
Yep, this happened. It was a Columbia University study in the late 1970s, and the subject of a new documentary. As you might have guessed, things didn't go so well when the researchers tried to raise a chimp like a person in the middle of one of humanity's largest cities. I smell a sitcom! But, only if it's one of those British sitcoms that are actually more sad than they are funny.
That's all, everyone! Have a superb weekend, and remember – don't dress up like Slave Leia or you'll look like an idiot.