by Nahp Suicide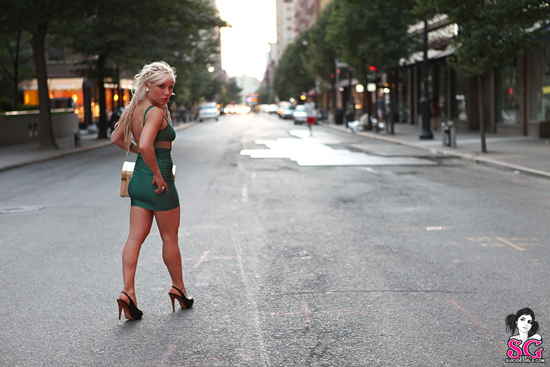 [Above: Waikiki in Walk On The Wild Side – Photographed by Alissa]
Waikiki is from Italy and spends her time shooting between Italy, Holland, London, and Berlin. She has been a SuicideGirl since 2006 and a photographer since 2009.
How did you first get involved with SuicideGirls?
A close gay friend of mine introduced me to SG for the first time. It was the summer of 2005.
 A month later I shot my first set as a model with Albertine. Three years later I did my first one as a photographer.


What's your background photography-wise?
I have a BA in Fine Arts. I did photography, video, and sculpture. Back then I mainly shot in analog. The dark room was my favorite place in the whole University.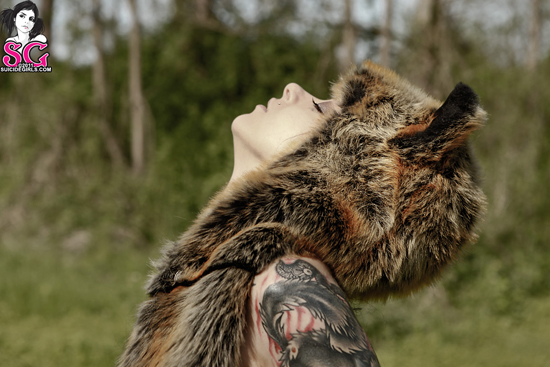 [Gogo in Mononoke]
What was the first photo you had published?
A self shot photograph which was part of my last year examination project.
It got published on a Dutch catalogue.


How would you describe your style?
My style is continuously mutating. It's in motion. My photography is pretty varied as is my style. Shooting for the site has definitely changed it. I used to be always an art photographer. I worked with models but on a different level. My photographs were mainly black & white images.
 SG gave me the possibility to embrace a new layer. Capture models' sexyness, beauty and creativity through their body, moves, peculiarities.
What gear do you use?
I currently use a canon 5D Mark II. I have a few lenses, which I like to switch depending on what the subject is and where I'm shooting. I also have an old Nikon F2 which I've started to use again lately, and a fewmore, but due to work and media I mostly use my Canon.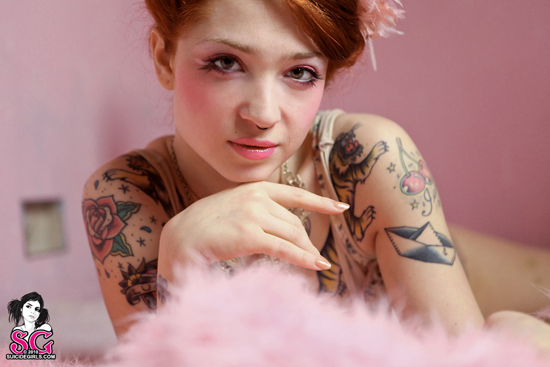 [Fifi in Oui C'est Moi]
How important is Photoshop in your final images?
Since I work on digital images Photoshop has become essential for color correction and to adjust lighting. Needless to say, Photoshop and Lightroom have both become the digital dark room of our future, although, for the most part, good results should always be done ideally with the settings on the camera itself, before you pull the trigger.



What gives you ideas and inspires you to create such amazing sets?
Certainly the model, she is my very first inspiration. I do travel quite often and I am a big observer of spaces, landscape and whatever my eyes capture. Music videos, literature, magazines are a big inspirations as well.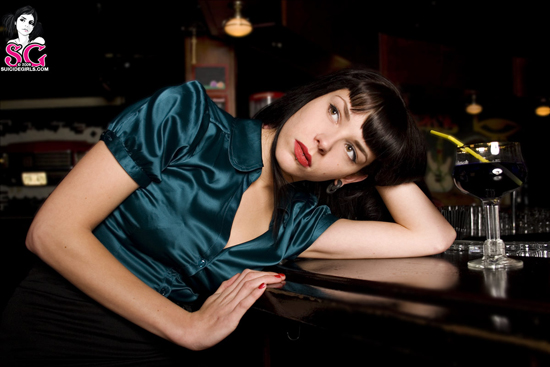 [Cherish in Night Clubbin']
What is your favorite image?
I couldn't pick just one.
Tell us why it's your fave and how you achieved it?
I love working with Janette and everything we did together. She is one of my favorite models I've been collaborating with. She is an artist, a performer, and a friend.



Is there anybody or anything you would love to photograph that you haven't?
I want to photograph a lot more girls, people, anyone who communicates a feeling, a sensation, weather positive or not. People that can tell a storywith their facial and body expressions.
 Among the SG models, probably the first one who comes to my mind would now be Vice. I have adored her since I joined the site. Manko is another artist I would love to collaborate with.
 I fell in love with her mind, her thoughts, her creativity. She is so inspirational in so many ways. Chunny has intrigued me since always. Or Amina, just to mention another one.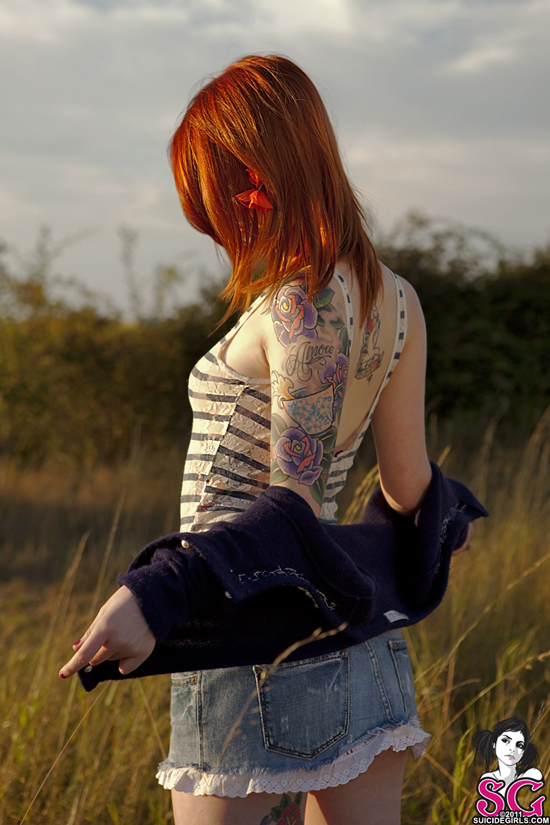 [Lass in English Sunset]
Related Posts:
In Focus: The Photographers of SuicideGirls feat. Zoetica
In Focus: The Photographers of SuicideGirls feat. Anemona
In Focus: The Photographers of SuicideGirls feat. P_Mod
In Focus: The Photographers of SuicideGirls feat. Talena
In Focus: The Photographers of SuicideGirls feat. Lavonne
In Focus: The Photographers of SuicideGirls feat. DarrylDarko
In Focus: The Photographers of SuicideGirls feat. Albertine
In Focus: The Photographers of SuicideGirls feat. Holley
In Focus: The Photographers of SuicideGirls feat. Dwam
In Focus: The Photographers of SuicideGirls feat. Writeboy
In Focus: The Photographers of SuicideGirls feat. IvyLlamas
In Focus: The Photographers of SuicideGirls feat. Lavezzarro