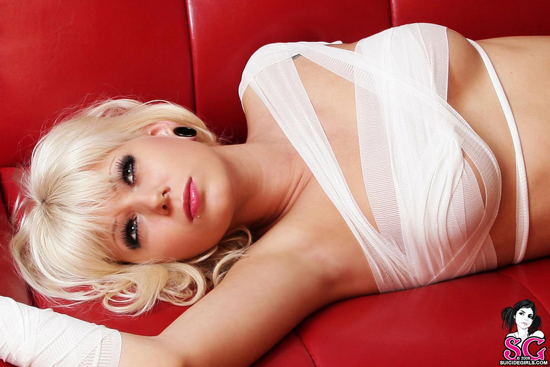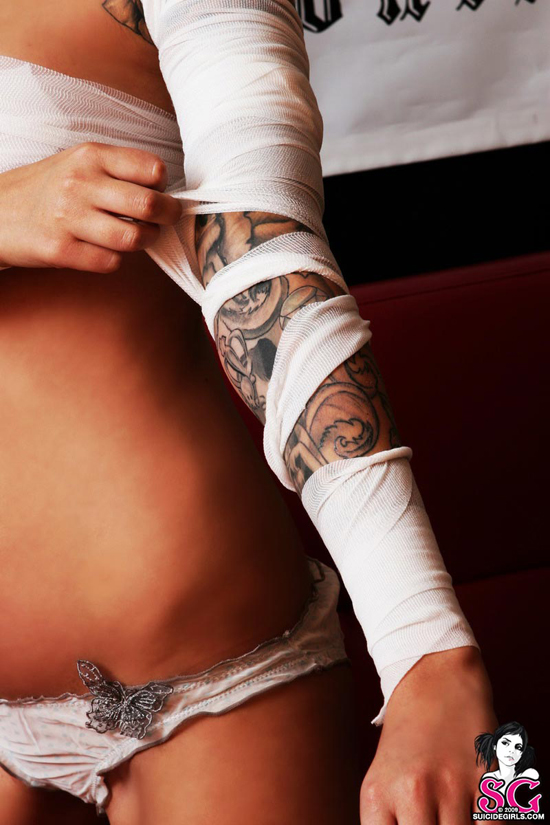 INTO: Tattoos, partying, make up, shoes, parks, drinking, and singing.
NOT INTO: Wet hands, rainy days, children, fat people, and hangovers.
MAKES ME HAPPY: Sunshine, kittens, cupcakes, sleep, creating stuff with my hands, and my friends.
MAKES ME SAD: Rude stupid people.
HOBBIES: Making plush toys.
5 THINGS I CAN'T LIVE WITHOUT: Lipstick, mp3 player.
Get to know Akito better over at SuicideGirls.com!