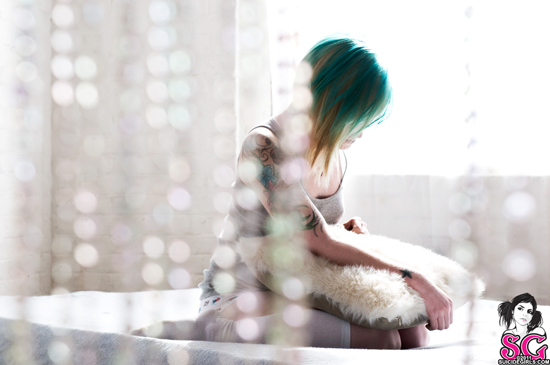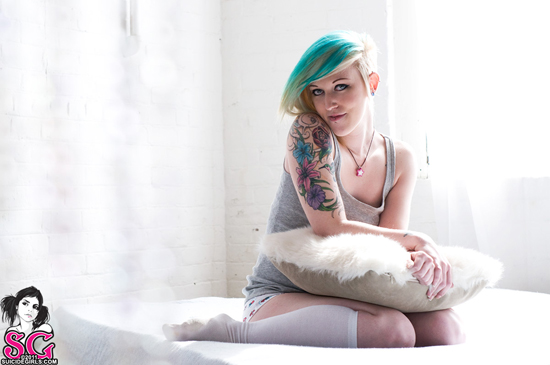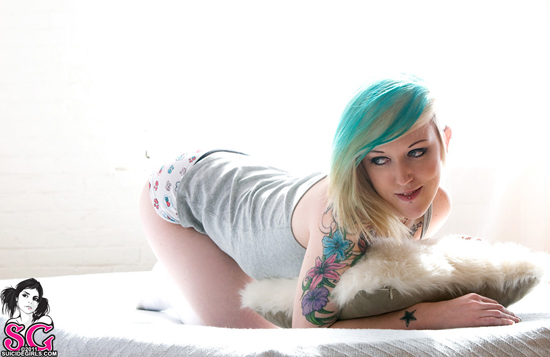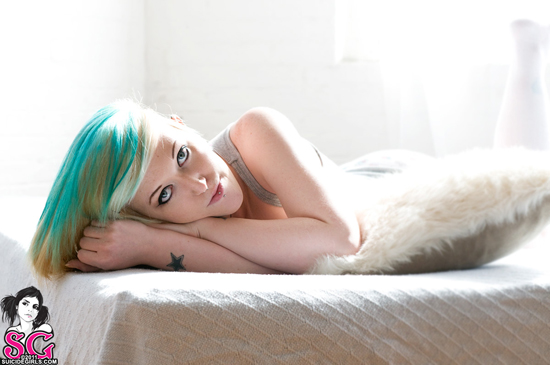 INTO: Tattoos, piercings, nipple piercings, girls, guys, nighttime, cuddling, adventures, night walks, silliness, anime, manga, art, zombies, hair dye, corsets, suspenders, relaxing, lilies, fields, fantasy, dreams, in-depth conversations, short hair, dancing, ideas, foot rubs, lovely bums, music, long hugs, boobs, pale skin, nudity, body paint, video games, green tea, gore, and so on.
NOT INTO: People who don't take chances. Live a little. People who complain all the time. Closed minded people.
HOBBIES: Reading, walking, gaming, magic, drawing.
5 THINGS I CAN'T LIVE WITHOUT: Eye makeup, my computer, something to read, friends.
I SPEND MOST OF MY FREE TIME: Browsing SG, reading, dancing around, exploring various interests.
Get to know Eon better over at SuicideGirls.com!