by Callioppe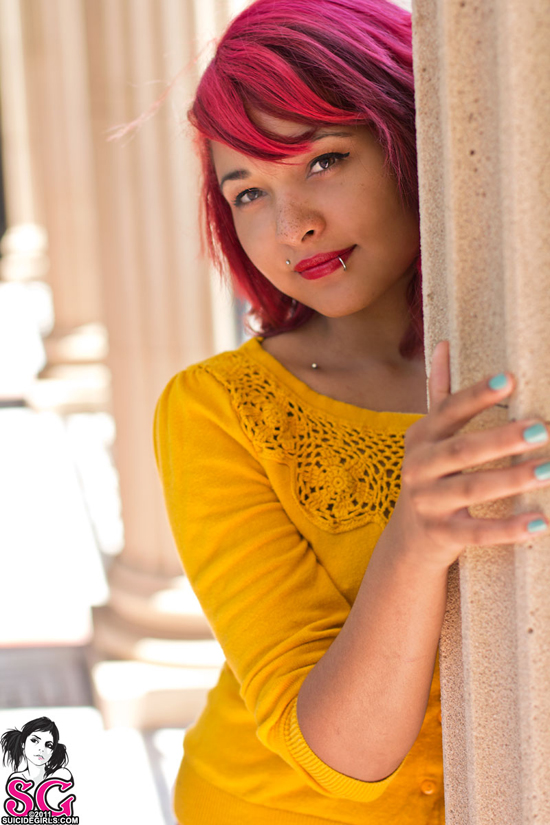 [Callioppe in Sun Drips]
The Pax by Ploom is my favorite new way to, "smoke." It is a loose-leaf vaporizer that is small enough to fit in your pocket. Powered by an internal lithium ion battery the device is butane free and holds an impressively long charge. I would guess you could get about 8 – 10 smoke sessions per hour long charging. The vaporizer heats up really fast, it was ready for use in about 30 seconds. The Pax has three adjustable heat settings and at the highest setting the device delivers the most full-bodied vapor hits I have ever gotten from a portable Vaporizer.
The Pax is also completely silent and virtually odorless which makes using it outside a movie theater or in a park fell pretty safe. Another really stand out feature of the Pax is it's long, shallow herb chamber which makes the device very easy to fill and clean out between sessions.
I have smoked out of a couple different vaporizers in the past and have always felt a bit disappointed. Some of the things I enjoy the most about smoking are the texture of a joint in on my fingertips, the feel of it on my lips, and most importantly the way my lungs fill up with rich velvety smoke that escapes from my nostrils and mouth.
Before the Pax I had tried vaporizers with awkward hoses, noisy dispositions and cumbersome bags, all for tiny puffs of vapor that left me feeling frustrated, disenchanted and no where near high. Of all of the vaporizers I have tried the Pax delivers the fullest, richest, most smoke like hits of vapor. The Pax is simple to use, clean and charge. Modern, discrete, and beautiful with its cigar like shape and amazing build quality the device has the simplicity, fit and finish of an Apple product.
The bottom line is this is the best portable vaporizer I've ever used, and probably stands up against the very best non portable models as well. If you are considering a vaporizer, this is the one we at SG recommend you buy.
For more information visit: ploom.com/pax or vapeworld.com.