by Blogbot
Agonizing Love is a beautifully put together compendium of strips culled from the lost genre of romance comics. According to the volume's curator and author, Michael Barson, an avid fan of retro-pop culture and a collector of all manner of flotsam and jetsam from days past, the first examples of the form were published in 1947. At the genre's height, there were close to 150 different romance comics in print, with titles such as Lovelorn, Romantic Marriage, Lovers' Lane, Bride's Secrets, Boy Meets Girl, Heart Throbs, and Love Confessions. However, as the romance of the 1950s gave way to the pervasive climate of free love in the '60s and '70s, their popularity waned. The end of an era came with the final 126th edition of Young Love in 1977.
Below is a typical strip from Vol 2, #2 of Young Love (originally published in April 1950), which offers female readers – who were ever fearful of being left on the shelf – tips on how to up their popularity quotient in order to increase their dateability.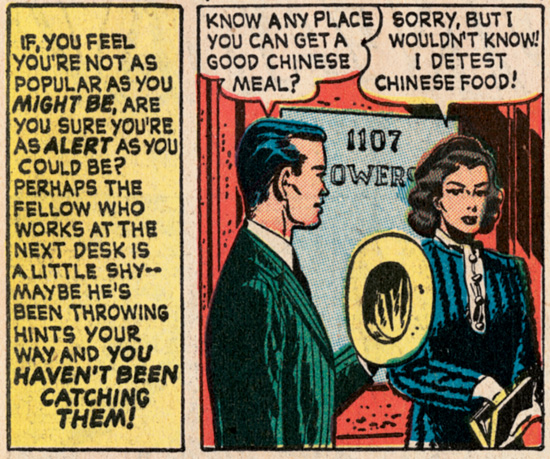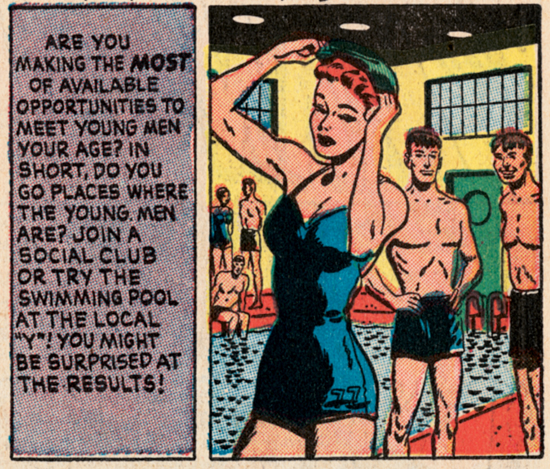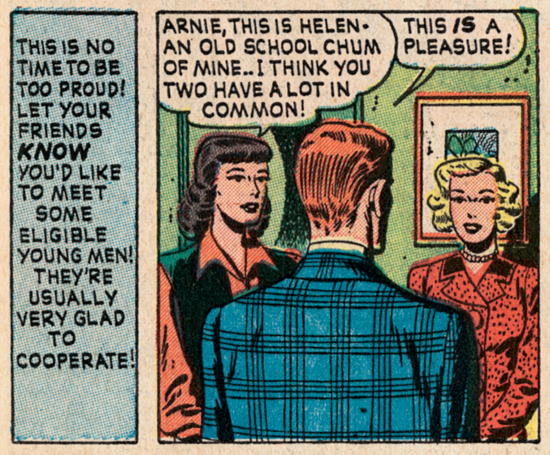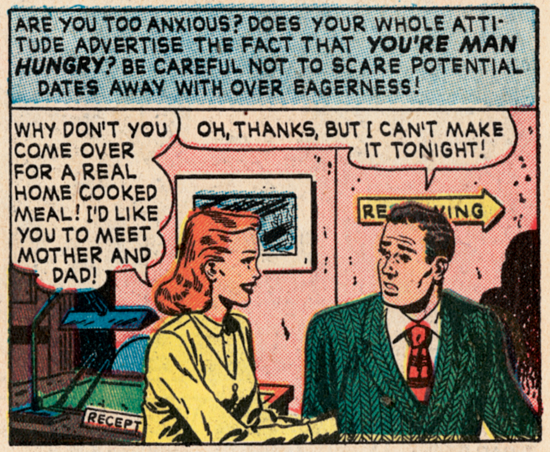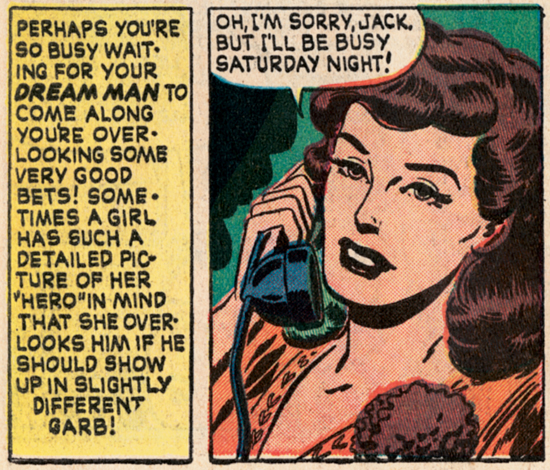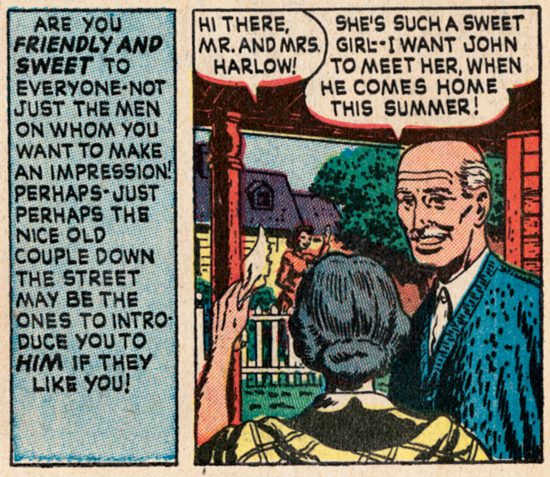 Excerpt from Agonizing Love: The Golden Era of Romance Comics by Michael Barson. Reprinted by kind permission of Harper Design. Copyright © 2011 Michael Barson.