by Blogbot
2010 was without doubt the year of the striped sock. Stockings were put to bed in favor off these warm and fuzzy alternatives that say you're sexy without trying unfashionably hard.
Here's a selection of the best striped leg wear that Suicide Girls were putting on – and taking off – this year.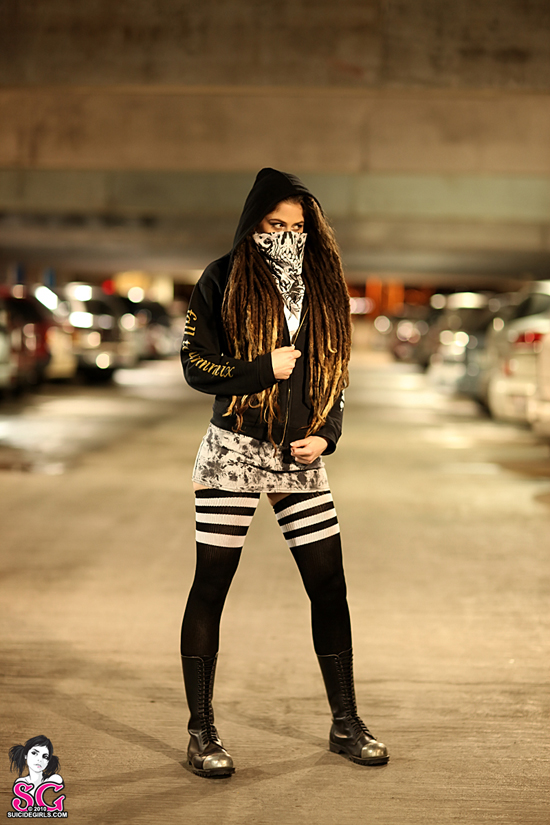 [Luscious in Grime]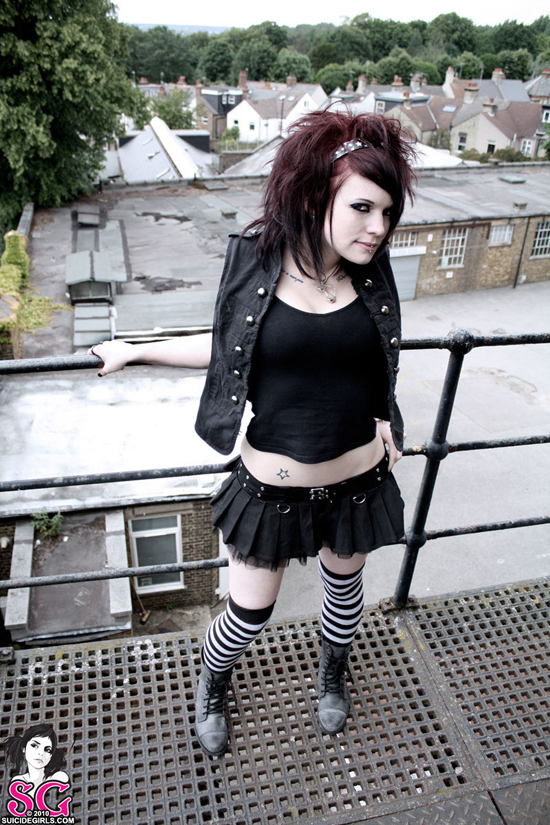 [Salliss in Take Two]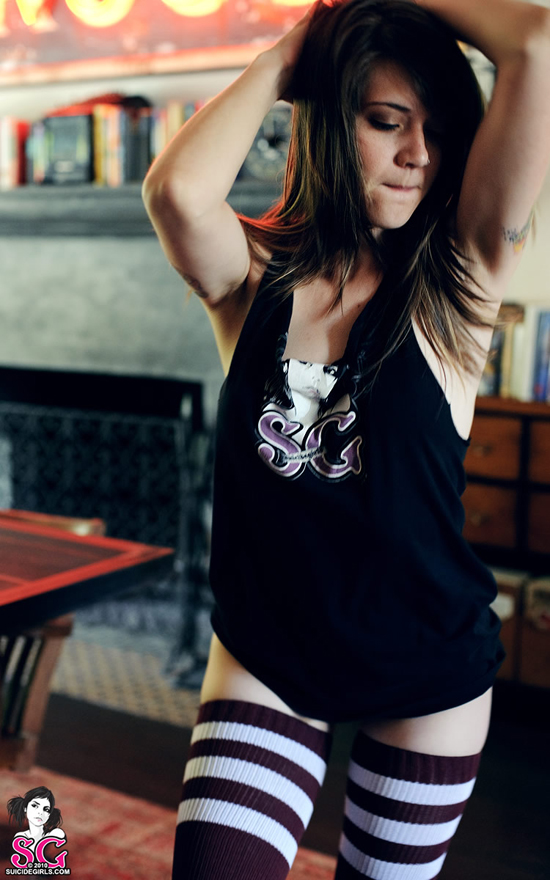 [Rambo in Dancing]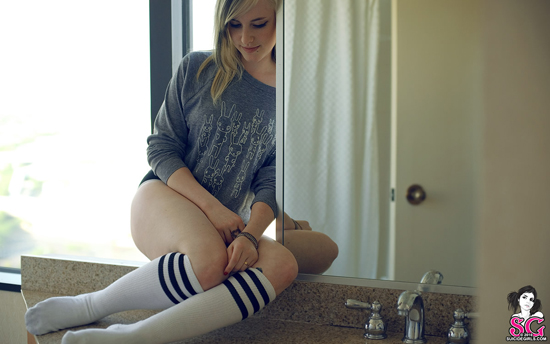 [Vesta in Feeling This]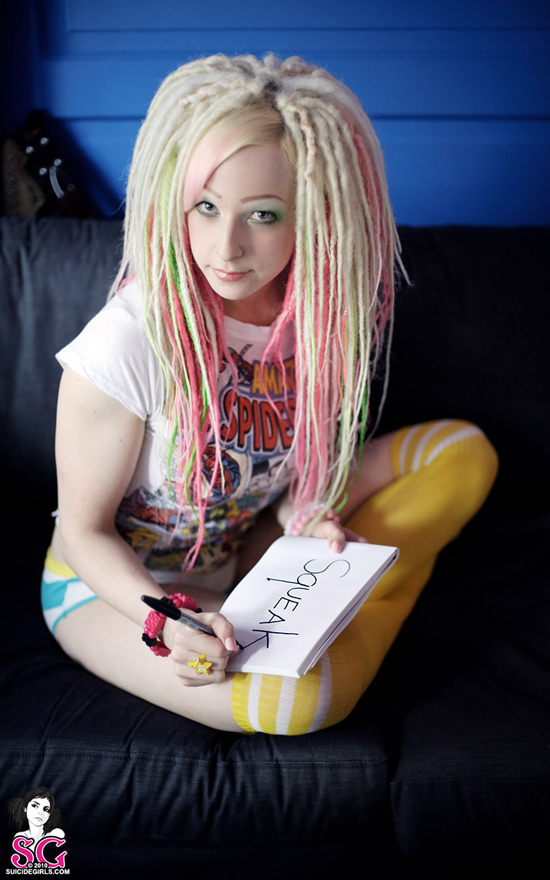 [Squeak in I Am]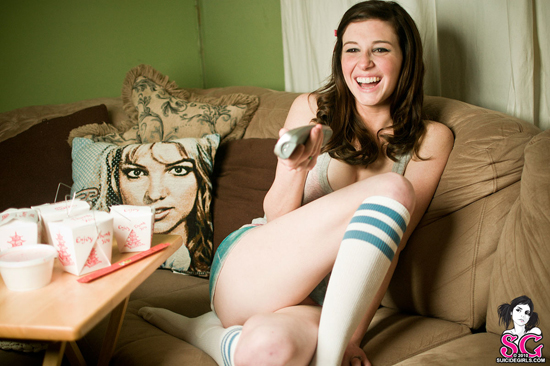 [Kaelyn in Good Fortune]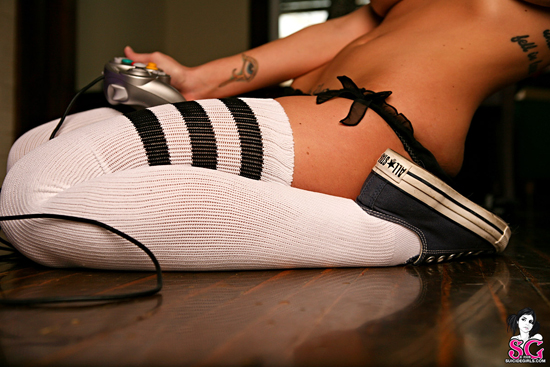 [Phecda in Game Cube]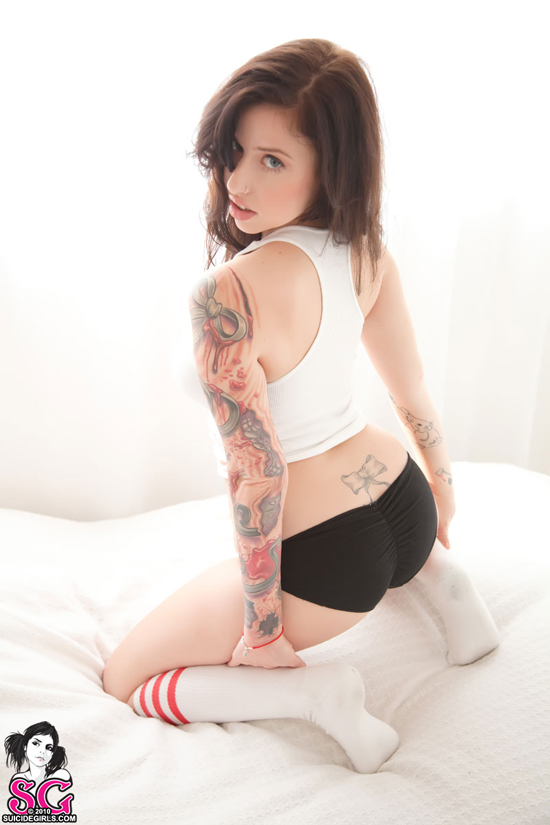 [Sash in Angeles]
Fashion Notes
"I love socks because I love how an often overlooked article of clothing can make a person feel so much more powerful," says Khoos, SG's resident soxpert who runs the site's Rock My Socks Group. "And when it comes time to get down and dirty, there's no fussing over clasps or buttons with socks. You can leave them on or rip them off!"
Looking to sox up your life? Try these American Apparel knee and thigh highs, which come in a variety of colors and contrasting stripe combos. And if your sock fetish goes beyond the realm of what AA can assomodate, try Sockdreams.com which has a vast selection of leg wear, including specialty ranges such as toe socks, super-high "dream sock" stockings, and ones which are exclusively made in the USA (all of which are available with stripes).
Check back for more Dirty Laundry and let SuicideGirls show you the best way to (un)dress.