by Damon Martin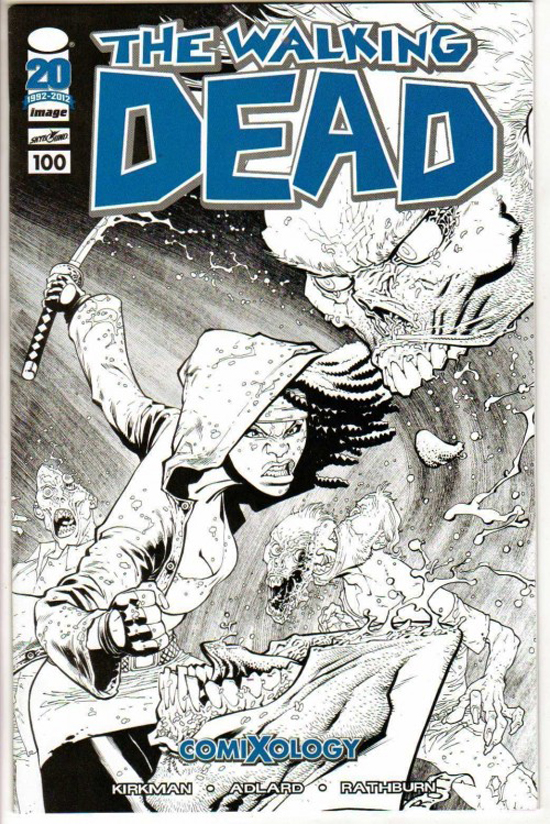 The Walking Dead Hits Issue 100 With A Bang
The Walking Dead is not only one of the biggest shows on television, but is also one of the best selling comic books in the world, and now Robert Kirkman's zombie tale has reached its historic 100th issue. It has already become the top selling single issue of the 21st century, prompting a second printing less than a week after its release.
According to Image Comics, the issue sold out of its 383,612 initial order the same day it was released. Meanwhile, BleedingCool reports that a copy of the rare ComiXology variant issue (pictured) was sold on eBay for $500.
"The Walking Dead continues to greatly exceed all my expectations in all forms," said Robert Kirkman. "I am especially excited for what this means for comics as an industry, that this is an independent comic hitting that number. The future of comics couldn't be brighter as more and more readers are embracing new ideas in a big way."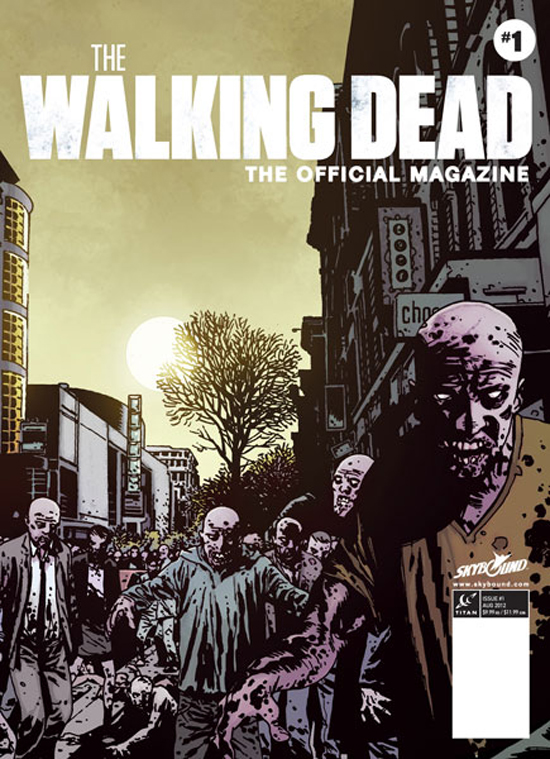 The Walking Dead Magazine
You know there's a Walking Dead comic book and a Walking Dead TV show, but what about a Walking Dead magazine? Well you're in luck! Debuting on October 23, The Walking Dead Magazine will feature an insider look at both the comic book and the TV show. With exclusive content including interviews, spoilers, and previews, it will feature plenty of extra material for fans of the zombie epic.
"This magazine will be your one stop destination for all the news pertaining to the comic, TV show, video game, toys, games, and whatever else exists in the ever-expanding Walking Dead universe! If it's happening, you'll find out all about it right here," creator Robert Kirkman said.
An alternate version of the debut issue will be available exclusively in comic stores. The cover of this special edition (pictured above), will feature a previously unreleased image by Walking Dead comic artist Charlie Adlard.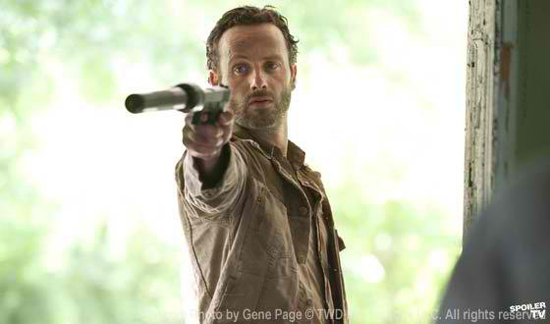 Get Ready For The Ricktatorship
"Get one thing straight, if you're staying this isn't a democracy anymore!"
Those were the infamous final words of Rick Grimes as Season 2 of The Walking Dead closed on AMC just a few short months ago. Now that the cast is in full swing production for Season 3 some details are starting to emerge about what to expect as the group of survivors moves into a prison.
Andrew Lincoln, who portrays Grimes in the zombie drama, says he gained inspiration from a seminal apocalyptic novel to help him understand the depths to which the former sheriff's deputy has fallen as he's seen friends and family die time and time again since the undead came back to life.
"I was reading…The Road by Cormac McCarthy. I saved reading that until now and I think Rick is very much at that point. It's interesting because the time scale in that book and this season I think is very similar. He's been pushing people away all the way through Cormac McCarthy's book to protect his son," Lincold explained during last weekend's San Diego Comic Con. "In doing so, he loses his humanity. I think Rick has isolated himself from the group and in his marriage and that's the way that he is protecting everybody. I think that's a very interesting place to start this season."
And so begins the Ricktatorship
Executive Producer Glen Mazzara Says There Is No Safe Haven
In a recent interview with The Wrap.com, Executive Producer Glen Mazzara answered questions about the new season, and while he obviously couldn't reveal much about the highly anticipated third season, he did confirm something that everyone should already know about a world infested by zombies…
There really is no safe place to hide.
The thought of there being some utopia that the survivors of this zombie apocalypse could escape to should just be washed from your brains right now because it ain't happening.
"There is no safe haven in this world. I want to make that clear. At the end of our Season 2 finale that farm is overtaken and that farm was that last safe haven, and there's no safe haven in that world. I want to be very clear about that. No one is safe. There is no safe haven," said Mazzara.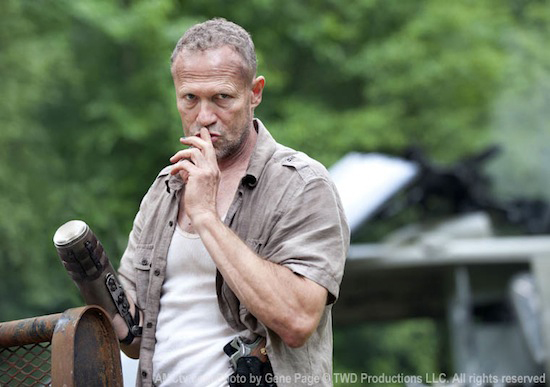 Season 3 Photos Released: The Governor And Michonne Revealed; Merle is Back!
SuicideGirls first told you earlier this year that Michael Rooker's raging redneck character Merle Dixon would be back in Season 3 of The Walking Dead and now photos released by AMC show his return (albeit less one hand).
The stills also reveal the identity of the badass hooded sword wielding character who debuts from the comic books to the screen to kick off next season as well as the man who will undoubtedly become the most hated villain in Walking Dead history as soon as he makes his first appearance.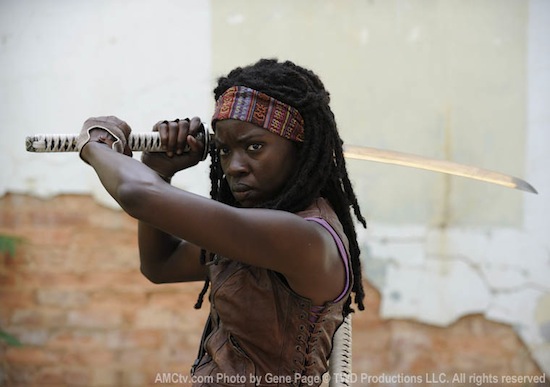 Season 3 Debut Date Announced
This bit of news is short and sweet, but probably the most anticipated for any fan of The Walking Dead. As first announced at San Diego Comic Con by executive producer Glen Mazzara, The Walking Dead will return on Sunday, October 14 at 9 PM ET. There has been a 16-episode order for Season 3, and once again the show will be broken into two parts with the first series of episodes airing in 2012 and the second slate debuting in 2013.
Related Posts
Interview: The Walking Dead's Irone Singleton aka T-Dog
Interview: The Walking Dead's Michael Rooker – Merle Is Back
Walking Dead Executive Producer Glen Mazzara Reveals Season 3 Secrets
The Walking Dead Season 2 Finale Recap: And Hell Followed Them
When There Is No More Room In Hell, The Dead Come To TV
Scott Ian (Anthrax) and Matt Mogk (Zombie Research Society): Planning for the Apocalypse
That's Not Your Mommy Anymore – Teaching Children How To Identify Zombies
SG Interview: Robert Kirkman
SG Interview: Viggo Mortensen – The Road