by Blogbot
This Thursday, November 7th on SuicideGirls Radio, hosts Nicole Powers and Juturna Suicide will be discussing feminism and porn – and whether feminist porn is an oxymoron – with award winning adult movie actor and director Kimberly Kane, SG model Adria Suicide, her partner artist-cum-x-rated-actor Zak Smith a.k.a. Zak Sabbath, and the sexually irrepressible recording artist Smoota.
You can listen – and watch – the world's leading naked radio show live on Thursday nights from 6 til 8 PM at our new state-of-the-art all digital home: TradioV.com/LA.
If you have questions for the SG Radio crew or our guests, you can call in during the live broadcast at: 1-855-TRV-inLA (1-855-878-4652)
For updates on all things SG Radio-related, like us on Facebook and follow us on Twitter.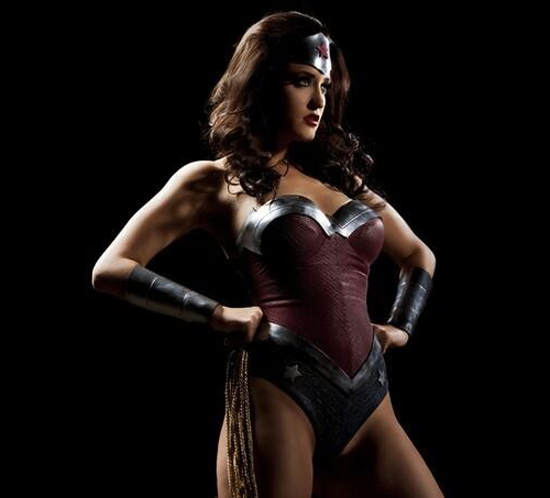 About Kimberly Kane
Kimberly Kane burst onto the adult scene in 2003 and has not only remained one of the most in-demand sexual performers ever since, but has grown into a thespian and director of the highest esteem. In 2010, she won the AVN Best Actress award for her career-peaking portrayal of Scully in The Sex Files: A Dark XXX Parody.
Kimberly broke into directing with 2006's Naked and Famous from Pulse Pictures, which earned AVN's highest rating, AAAAA, and the first of multiple directing nods to come for the triple-threat star. She has gone on to direct regularly for Vivid Entertainment and Good Releasing, her work consistently garnering high praise and awards recognition.
A little more about Kimberly in her own words: "I enjoy creative activities, mostly of a lewd nature. I like spending time with friends and working on new projects. I enjoy the beach, nature, photography, pornography and beer. I hate bugs, pretentious assholes, drunk sports fans and religion. I'm a smart girl but not smart enough to stay out of trouble. And that's the way I like it."
Kimberly wrote about her friends Zak Smith and Mandy Morbid for VICE. For more visit her website, Facebook and Twitter.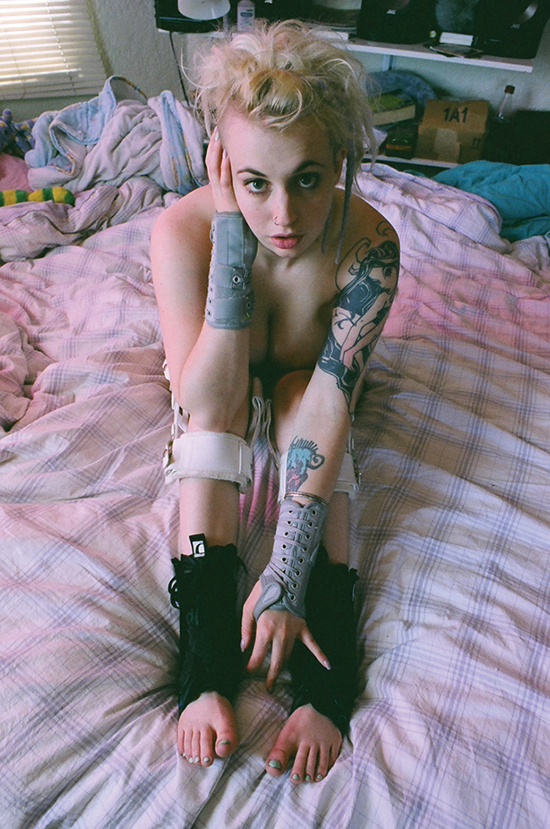 About Mandy Morbid aka Adria Suicide
Mandy has been modeling on SuicideGirls and performing in adult entertainment since 2006. She has Ehlers
-Danlos Syndrome and uses a
 wheelchair and wears braces sometimes (and thinks they suck!). Her favorite adult film that she starred in is Mandy Candy 
directed by Kimberly Kane. Her favorite videogame(s) is the Mass Effect 
trilogy. She loves tentacle monster hentai and teasing people with her huge boobs. Visit her Abibids Store for signed 8×10's and more! Follow Mandy on Twitter, and check out her Blogger and Tumblr.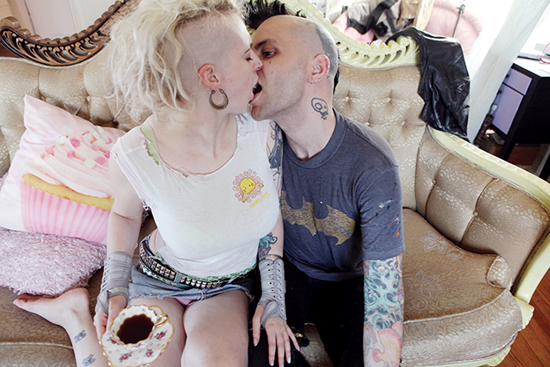 About Zak Smith aka Zak Sabbath
Zak Smith, also known as Zak Sabbath, is an American artist and alternative porn star. He was born in Syracuse, New York in 1976, and grew up in Washington, D.C. After receiving a BFA from Cooper Union in 1998, he studied at the Skowhegan School of Painting and Sculpture and went on to receive an MFA from Yale University in 2001. He lived and worked in Brooklyn until October, 2007, when he moved to Los Angeles.
Zak made his pornographic debut in 2006 under the pseudonym Zak Sabbath, in the film Barbed Wire Kiss, by director Benny Profane. In the porn blog Fleshbot, Smith mentions working on a project to help fund a film student's NYU thesis project entitled Freaky Kids I & II (although most of the money he makes in porn is actually donated to activist group Food Not Bombs). He followed this up with an appearance opposite Pixie Pearl in Eon McKai's debut film for Vivid Entertainment, Girls Lie, and subsequently appeared in Bullets And Burlesque with Sasha Grey, Marie Luv, and Satine Phoenix, and Vivid's Hospital with Coco Velvet and Mandy Morbid.
Often referred to as the king of the art punks, Zak is on his way to art world domination. Represented by Fredericks & Freiser, his paintings of girls have sold to some of the most prestigious art institutions in the US. His portrait of Sawa Suicide graced the walls of the Whitney Museum in New York, and the Museum of Modern Art now owns his portrait of Charlie Suicide. His books, Gravity's Rainbow, We Did Porn and Pictures Of Girls are available in fine bookstores. For more from Zak visit his website, Tumblr and Twitter.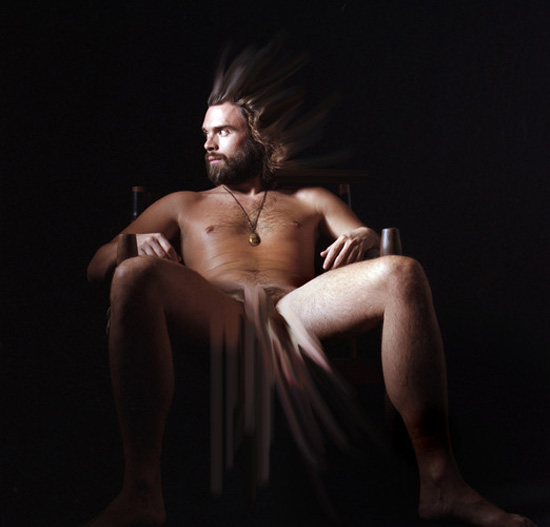 About Smoota
A student of Film and Literature at Harvard University, the Boston-bred Smoota found primary inspiration for Fetishes in the exploratory treatment of sex and male-female relationships in his favorite books and films, the soundscapes of Sly Stone's There's A Riot Going On and the playful wordplay of George Clinton and Parliament/Funkadelic.
To create the intimate, confessional feel of Fetishes, Smoota spent many late nights alone recording in his boudoir. He emerged with an intimate concept album that unabashedly explores the rich landscape and dark underbelly of male sexuality: sexual fantasy, joyful infidelity, the power of suggestion, bodily functions, violence as aphrodisiac, bedroom mishaps, rock n' roll lust, the erotics of race, and the infinite variety of personal fetishes.
For more on Smoota visit his website, SoundCloud, Facebook, Twitter, and YouTube channel.
**UPDATE**
ICYMI: Last night's sexy and smart show featuring award winning adult movie actor and director Kimberly Kane, SG model Adria Suicide, her partner artist-cum-x-rated-actor Zak Smith a.k.a. Zak Sabbath, and the sexually irrepressible recording artist Smoota can be viewed HERE.