By Blogbot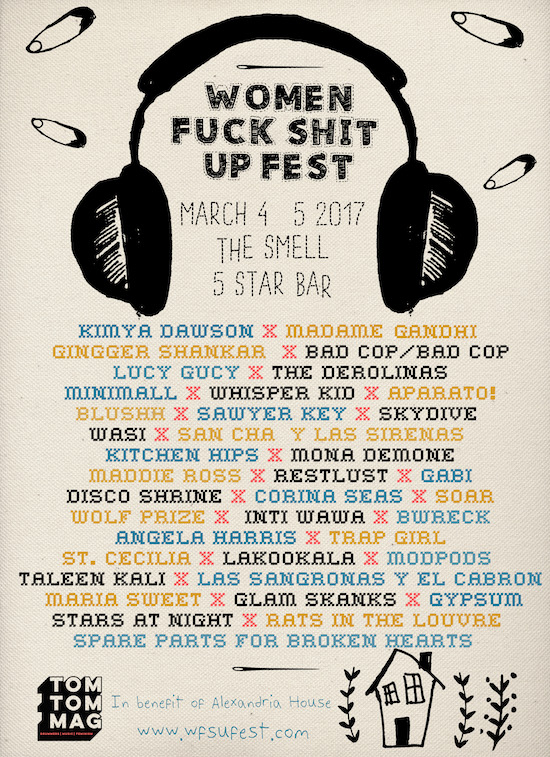 This Wednesday, March 1st on SuicideGirls Radio, hosts Nicole Powers and Bradley Suicide will be joined by two of the kick-ass ladies behind the upcoming Women Fuck Shit Up Festival, Merilou Salazar (of WASI) and Tina Chen.
You can listen – and watch – SuicideGirls Radio live on Wednesday nights from 8 til 9 PM at our state-of-the-art, all digital home on zinna.tv or on our Facebook page via Facebook LIVE!
If you have questions for the SG Radio crew or our guests, you can call in during the live broadcast at: 1-855-TRV-inLA (1-855-878-4652)
For updates on all things SG Radio-related, like us on Facebook and follow us on Twitter and Instagram.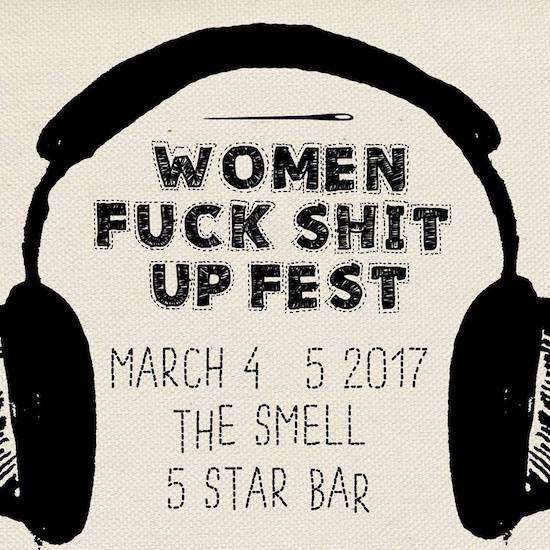 About Women Fuck Shit Up Fest
Women Fuck Shit Up Fest uses music and art to bridge communities and raise awareness around social justice issues while aiming to empower women to hone their confidence, defy the feminine stereotype of "softness' and create their own space.
This year's festival takes place on March 4th and 5th (from 5 PM till 2 AM) at The Smell in Downtown Los Angeles. The event features performances from Kimya Dawson, Madame Gandhi, GIngger Shankar, Bad Cop / Bad Cop, Trap Girl, Taleen Kali, WASI, Inti Wawa, Spare Parts for Broken Hearts, Blushh, Disco Shrine, and many more. Tickets start at $10 and are available from Eventbrite. The Smell is an all ages venue.
The 2017 benefeiciary is Alexandria House, a transitional living shelter for women and families coming from homelessness.
For more on Women Fuck Shit Up Fest visit:
wfsufest.com/
facebook.com/WFSUfest/
instagram.com/wfsufest
twitter.com/wfsufest
Related Posts
The World's Leading BYOB Radio Show Is Sponsored By Mangria
"As a nightly consumer of red wine, I was shocked one evening to find I had just half a glass left in the bottle. So I did what any decent alcoholic, ex-con, American would do… I went to the fridge and the liquor cabinet, then poured, mixed and measured. Thus Mangria was born." — Adam Carolla
For more info visit Carolla Drink's website, Facebook, Twitter, and Instagram.