By Blogbot
This Wednesday Nicole Powers and Moxi and Bradley Suicide are celebrating May 4th, the most important date in the geek calendar — aka International Star Wars Day (May The 4th Be With You!) — with our favorite sci-fi author and game developer Steven-Elliot Altman. (Check out his dystopian novel, The Killswitch Review, which was serialized on SuicideGirls here.)
**UPDATE**
Want to learn more about Pearl's Peril and Ancient Aliens — and why Moxi wants to have alien sex?!? Watch last night's show feat. Steven-Elliot Altman here or via the player below.
Suicide Girls Interview: Game Developer Steven-Elliot Altman 05.04.2017 from Steve Altman on Vimeo.
You can listen – and watch – the world's leading BYOB radio show live on Wednesday nights from 8 til 9 PM at our state-of-the-art all digital, 100% Hollywood home: ZHollywood.tv
If you have questions for the SG Radio crew or our guests, you can call in during the live broadcast at: 1-855-TRV-inLA (1-855-878-4652)
For updates on all things SG Radio-related, like us on Facebook and follow us on Twitter and Instagram.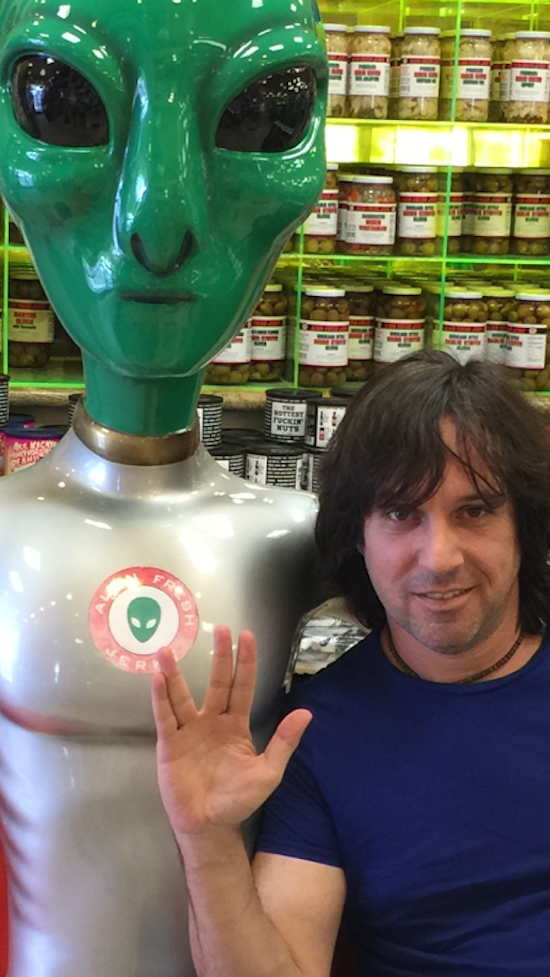 About Steven-Elliot Altman
Steven-Elliot Altman is a bestselling science fiction author, film and television screenwriter, graphic novelist, and videogame developer. His games include Acclaim's multiple award-winning title 9Dragons and Wooga's Facebook sensation Pearl's Peril. Steve's novels include Captain America Is Dead, Zen In The Art Of Slaying Vampires, Batman: Fear Itself, The Killswitch Review, The Irregulars, and Deprivers. He's also the editor of the critically-acclaimed anthology The Touch and a contributor to Shadows Over Baker Street, a Hugo Award Winning anthology of Sherlock Holmes stories. Steve's also a proud member of SFWA and the current Vice-Chairman of the steering committee of the Writers Guild of America's Videogame Division. Steve is presently writing the videogame Ancient Aliens, based on the History Channels' hit television series, and is overseeing the development of his own science fiction series for MarVista Entertainment based upon his novel Deprivers.
To cyber-stalk Steven-Elliot Altman, visit his Twitter.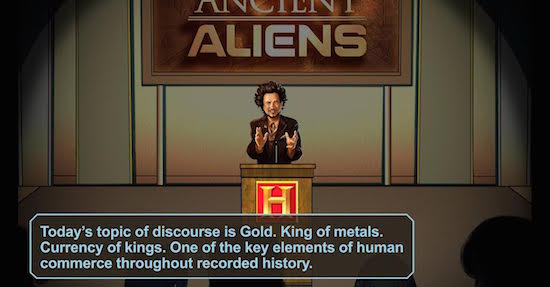 Calling All SuicideGirl Videogame Fans! 
Steven-Elliot Altman and the History Channel cordially invite you to check out the beta test of AncientAliens: The Game on Facebook (coming to mobile next week). Help ancient astronaut theorists uncover the truth about alien visitations in our remote past as you abduct humans, alter their DNA and build the pyramids.
Go here: https://apps.facebook.com/playancientaliens
Enter the password: "letsplayancientaliens" to be one of the first to experience the game and ask Steve any questions you may have.

The World's Leading BYOB Radio Show Is Sponsored By Mangria
"As a nightly consumer of red wine, I was shocked one evening to find I had just half a glass left in the bottle. So I did what any decent alcoholic, ex-con, American would do… I went to the fridge and the liquor cabinet, then poured, mixed and measured. Thus Mangria was born." — Adam Carolla
For more info visit Carolla Drink's website, Facebook, Twitter, and Instagram.