By Blogbot
This Wednesday, July 8th on SuicideGirls Radio, hosts Moxi Suicide, Nicole Powers and Bradley Suicide will be joined by Kidnapped For Christ filmmakers Kate Logan and Yada Zamora.
You can listen – and watch – the world's leading BYOB radio show live on Wednesday nights from 8 til 9 PM [note new day/time] at our state-of-the-art all digital home: TradioV.com.
If you have questions for the SG Radio crew or our guests, you can call in during the live broadcast at: 1-855-TRV-inLA (1-855-878-4652)
For updates on all things SG Radio-related, like us on Facebook and follow us on Twitter.
**UPDATE**
ICYMI: This week's show feat. Kidnapped For Christ filmmakers Kate Logan and Yada Zamora plus institutional abuse survivor @ghostofoplib.
If you've experienced institutional abuse and need help visit: https://pyia.org/
About Kidnapped For Christ
A young evangelical filmmaker, Kate Logan, is granted unprecedented access inside a controversial Christian behavior modification program for teens, where she discovers shocking secrets and young students that change her life.
Kidnapped For Christ is available now via iTunes. For more info visit kidnappedforchrist.com/ and follow their Facebook, Twitter and Instagram.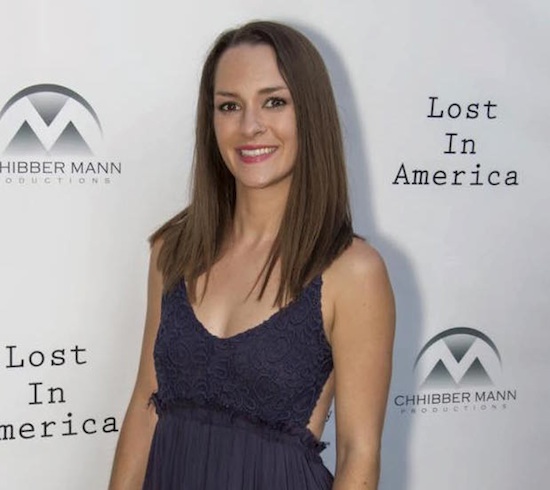 About Kate Logan | @kateslogan (Director / Producer / Co-Writer)
Kate Logan's directorial debut, Kidnapped For Christ, follows the harrowing journeys of several American teenagers who were taken in the middle of the night by strangers and shipped to an Evangelical reform school in the Dominican Republic.
Kidnapped won the Audience Award for Best Feature Documentary at the 2014 Slamdance Film Festival and was acquired by Showtime shortly after. Currently Kate is producing the upcoming documentary An Act of Love, on the Methodist minister Frank Schaefer, who was put on trial in his Church after officiating his son's same-sex wedding.
Previously Kate has worked on Showtime's controversial documentary on the infamous gangster rap mogul Suge Knight, directed by Antoine Fuqua, as well as the upcoming Independent Lens/PBS documentary Meet the Patels. She also worked with the independent distribution team that brought Simpson's actor Harry Shearer's film The Big Uneasy to theaters. Kate currently lives in Los Angeles next to loud neighbors who she tweets about.
About Yada Zamora (Writer / Producer)
Cuban-American Yada Zamora is an award-winning writer/producer who has been mentored by some of the biggest producers and writers in the film industry. In 2012 she and producing partner Paul A. Levin formed REDTHORN, with the goal to make ground-breaking original content for film and television across all genres, with the focus on storytelling above all.