By Blogbot
This Wednesday, October 14th on SuicideGirls Radio, hosts Moxi Suicide, Nicole Powers and Bradley Suicide will be joined by our fave hirsute comedian Dana Gould, and his number one Twitter stalker, author Liana Maeby.
You can listen – and watch – the world's leading BYOB radio show live on Wednesday nights from 8 til 9 PM at our state-of-the-art all digital home: TradioV.com.
If you have questions for the SG Radio crew or our guests, you can call in during the live broadcast at: 1-855-TRV-inLA (1-855-878-4652)
For updates on all things SG Radio-related, like us on Facebook and follow us on Twitter.
**UPDATE**
Watch our show feat. Liana Maeby and Dana Gould here or in the player below.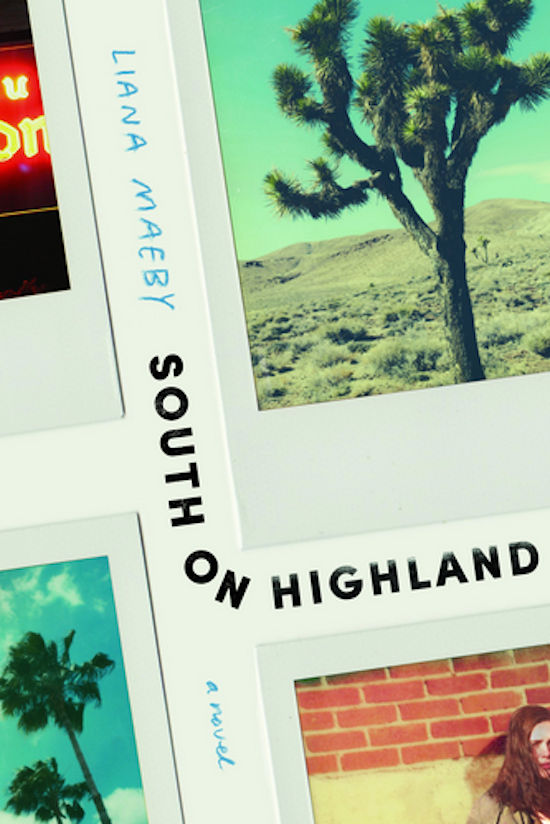 About Liana Maeby
Liana Maeby's accomplished debut novel, South On Highland, is a meditation on the addiction memoir. The book was initially intended to gently mock a genre the New York-born, but Los Angeles-raised author felt a deep affinity for. However, during the process of writing, Maeby soon found that the universal truths were more compelling, regardless of the comedy, tragedy, fact and fiction that conveyed them. Thus, the resulting book — which is helpfully subtitled "A Novel" for those who may be confused — very much reads like an autobiography, even though it isn't, exactly, precisely, or at all really.
Like the novel's protagonist Leila Massey, Maeby is an impossibly cool, witty young writer in Hollywood, with more than a dabble of experience with a variety of illicit substances. However, unlike her fictional character, Maeby's life hasn't imploded spectacularly after raiding a big shot executive producer's bathroom cabinet during a potentially career-making Beverly Hills Passover soiree (yet?!?). But, in other respects, the novel does draw directly on Maeby's experience in an entertainment capital that demands youth and experience — two qualities that are often considered to be mutually exclusive. As such, South On Highland offers brutal commentary on the sordid underbelly of a highly hypocritical industry that for the most part spits out saccharin entertainment for the masses. Read our exclusive interview with Liana Maeby on SuicideGirls.com.
South on Highland: A Novel by Liana Maeby is available via Amazon.com now!
For more from Liana, cyber stalk her on Facebook, Twitter and Instagram.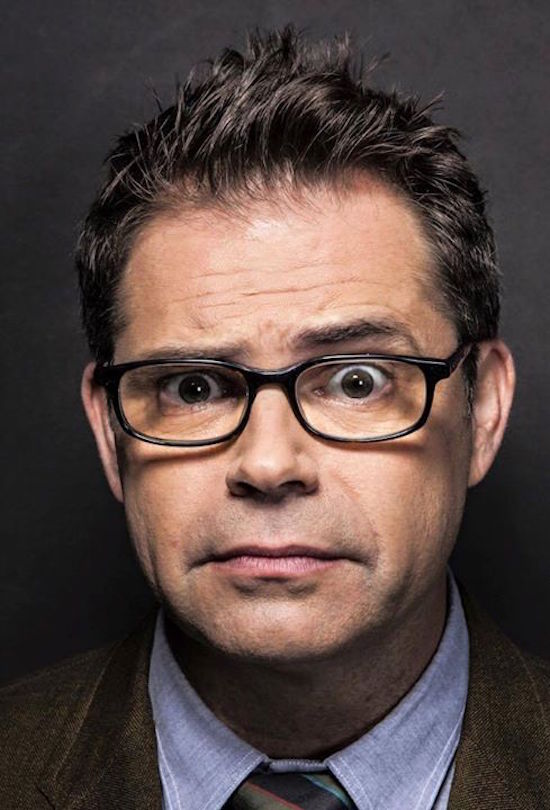 About Dana Gould
Dana Gould is a comedian with a deep dislike of bios. He doesn't have one on his website, nor does he have one on his Laugh Factory Page — which is erroneously entitled "DANA GOULD BIOGRAPHY" but only bears the insincere promise that there is a "Bio coming soon." Don't hold your breath. It's not. The page has looked like that for almost as long as time has been recorded on the internet.
In lieu of a gushing, professionally-written bio that will assure you that Dana is both hilariously funny and enormously talented, you'll just have to take our word for it, since he's been on SuicideGirls Radio before and was funny as fuck! Then again, if you don't want to take our word for it, take Liana's; She was so impressed with his mad Twitter funnybone tickling skillz that she went through every tweet he ever wrote to compile her Top 10 Faves.
If you're still not convinced of Dana's ability to make you pee your pants, find out for yourself; He has a show coming up this Sunday (Oct 18th) with The Tinkle Twins, April Richardson, Steve Agee, Ali Wong, Dean Delray, and Chris Garcia at the NerdMelt Showroom in Los Angeles. Get your tickets here — incontinence guaranteed!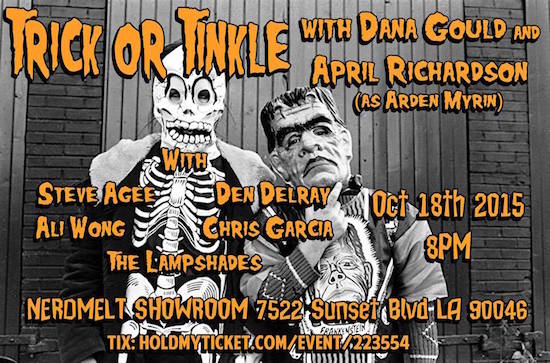 For more on Dana, check his 100% bio-free website, Facebook, Twitter, and Instagram.