By Blogbot
This Wednesday, October 7th on SuicideGirls Radio, hosts Moxi Suicide, Nicole Powers and Bradley Suicide will be joined the multi-talented singer, songwriter, and instrumentalist Stephen Bradley, who will be talking about his new EP, Runaways.
You can listen – and watch – the world's leading BYOB radio show live on Wednesday nights from 8 til 9 PM at our state-of-the-art all digital home: TradioV.com.
If you have questions for the SG Radio crew or our guests, you can call in during the live broadcast at: 1-855-TRV-inLA (1-855-878-4652)
For updates on all things SG Radio-related, like us on Facebook and follow us on Twitter.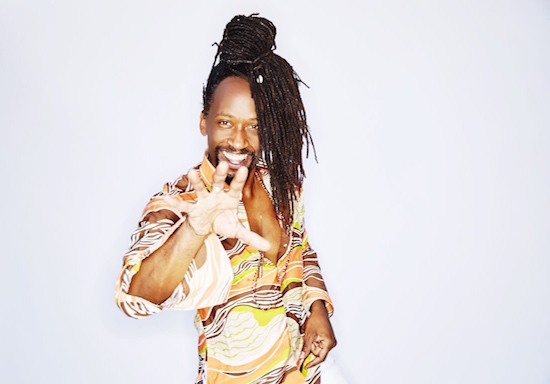 About Stephen Bradley
For 19 years Stephen Bradley has been performing and touring the world with the legendary band No Doubt. As a trumpeter, vocalist, and keyboard player, he has developed into a well rounded and skilled musician. Soaking all of these invaluable experiences over the years has led him to finally release his first solo EP. Entitled 'Runaways," the four-track EP was inspired by the transient and frenetic energy of Hollywood.
Recently relocating to Los Angeles from his home in the Bay Area gave Stephen the perspective of many who relocate to Southern California with dreams and aspirations of fame and fortune. 'Runaways' is an embodiment of the two faces of Hollywood.
Co-producing with the help of a young and talented producer/DJ Javan Slagle, the 'Runaways' EP is an amalgam of classic musical sensibilities and modern aesthetics.The pair met each other through a mutual acquaintance, and initially were performing in local venues along with projection artist Matt Meza. The project was initially called 'Mr.Etienne', and featured Stephen improvising over 'chillstep' styled instrumentals by various artists. The trumpet signal would be manipulated by Slagle in real time, and Meza would run the projections and lighting. The overall concept was to create a mood for everyone to enjoy, with the emphasis being on the music not the performer. Over time, the project evolved as it was decided by the group to create original music.
'Runaways' was born from the many nights immersed in the Hollywood party scene. By day Bradley and Slagle would be exploring different ways to capture this 'modern' sound they were looking for, and by night they would bear witness to the drug and alcohol-fueled nightlife. Within each song, there is a story either based or inspired by all of these hopeless nights.
For more information visit Stephen's website, SoundCloud, Facebook, Instagram and Twitter.