by Aaron Colter
Back in my post about Emerald City Comic Con, I highlighted Rexa a monster pornography art book by Jason "JFish" Fischer, and hoped I'd be able to preview some pages from his upcoming work. Well, Fischer was kind enough to send me a couple pages from a book he's debuting at the Stumptown Comics Festival in Portland this weekend called Junqueland written by Robin Bogert. He says the story is about "a couple of monsters having tasty fun in a bakery."
So . . . yeah. Check it out. Shit's crazy, and as far as I can tell, about some dinosaurs fucking, but it's probably much deeper than that. Or not. Whatever. Who cares, it's rad.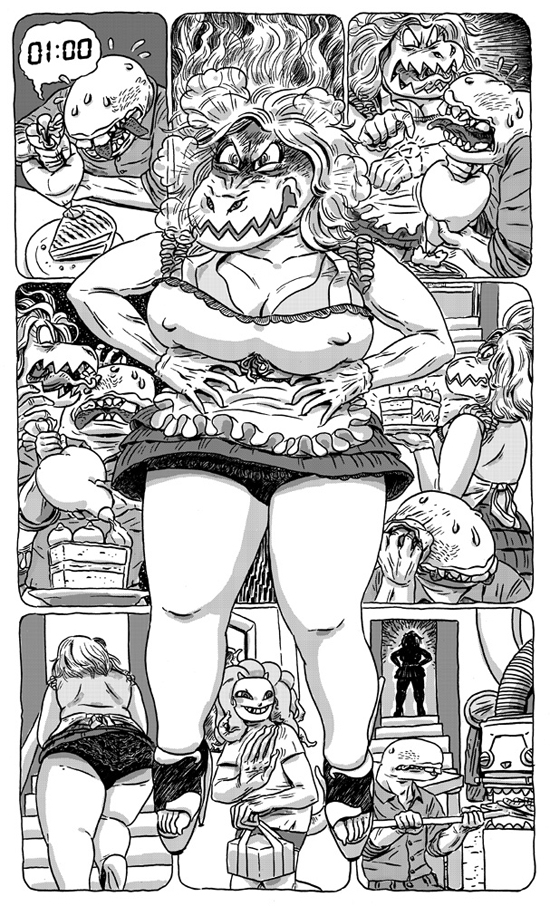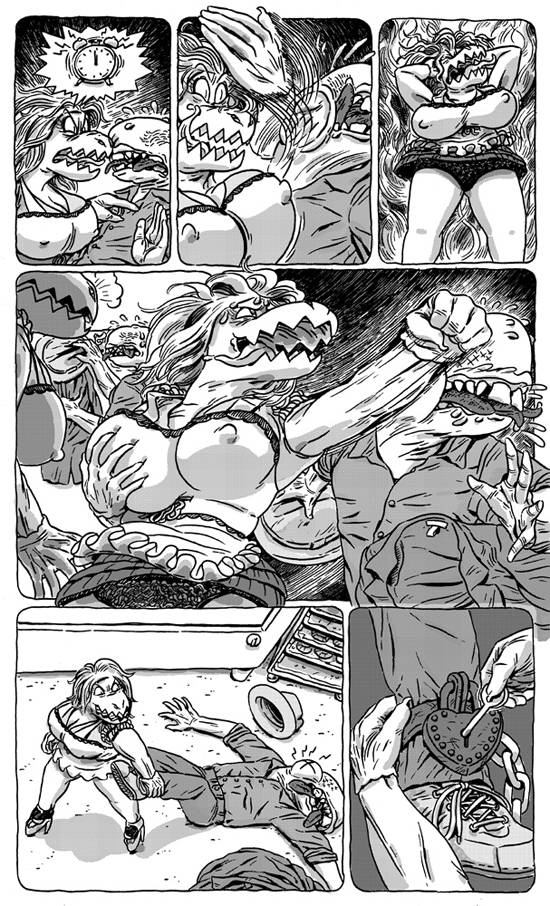 ***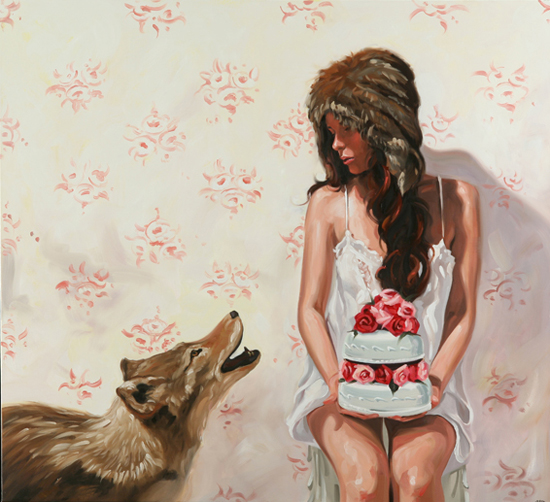 I came across Bailey's work while on the Hi-Fructose site looking up their coverage of Tara McPherson's new store in Williamsburg, and I instantly fell in love with his art. Bailey's style isn't anything revolutionary, and in fact the brushwork looks like that of many other modern painters who use oil. It's not a bad thing, and there are probably a good many people who are basing their technique on Bailey.
His dynamic use of animals, beautiful women, and candy in the imagery could be considered overly simplistic, or perhaps too forceful, but there's this enormous sadness in much of his work that makes the pieces feel incredibly deep. Also, his ability to create layers of intricacy has improved over time, making the paintings all the more impressive.
***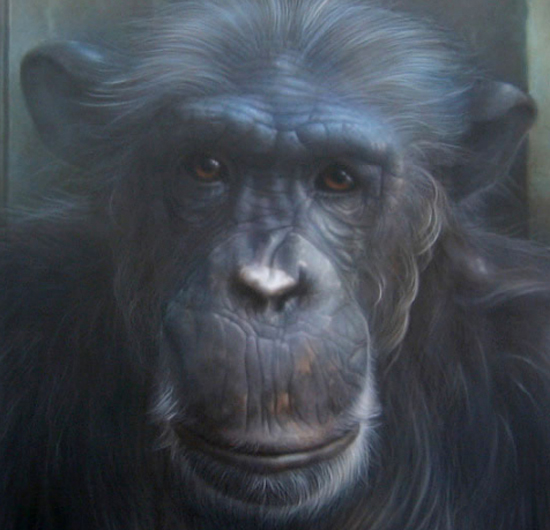 Kuksi is best known for his sculptures, which use existing figures that are modified to create epic, ancient war-like pieces. His sculptures are fine, and though I do agree with some critics who say that the ideas expressed aren't exactly new, and can understand the basis of rejection some feel about previous-material art, I would point out that the enormity and complexity of the sculptures is so time exhaustive, they in-and-of-themselves are worthy of praise, and that the point of the pieces is to harken back to the more archaic times of humanity.
None of this matters though, because Kuksi's oil paintings are masterpieces. Just click on the link above to see them. The man is a genius painter who is evoking an old world school of art, and in today's society, awash in post-modern circle-jerks, the foundation of capturing reality on canvas is refreshing, and, combined with Kuksi's talent, is awe-striking.
***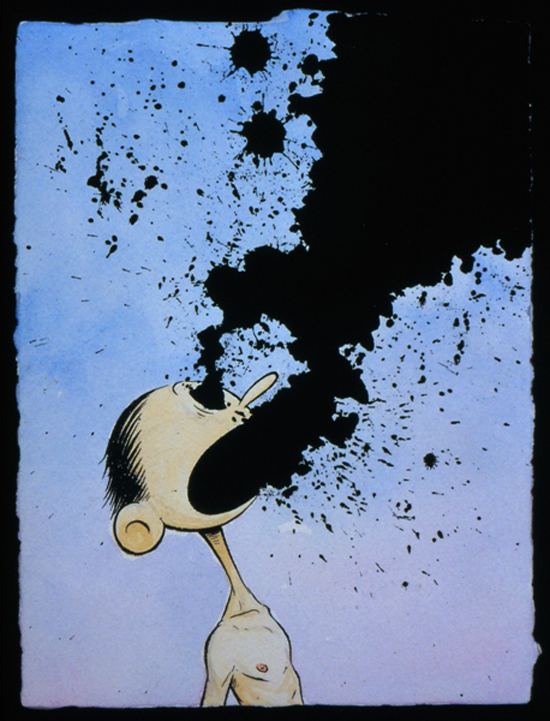 Neely's work is cartoonish, but raw, stylized but not forced, modern but not unoriginal. It's perfect.
***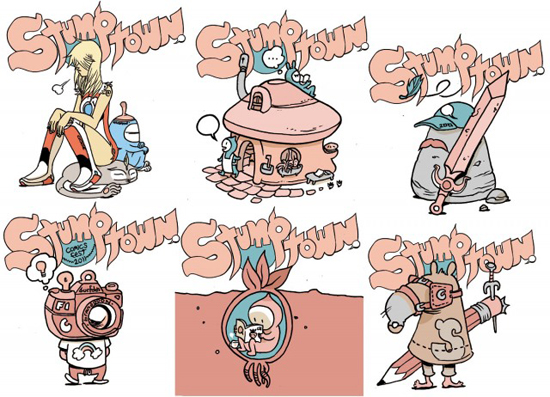 Brandon Graham's Art for Portland's Stumptown Comics Fest
The badges for Portland's comic book convention this year are awesome. If you're in the area, you should attend.
***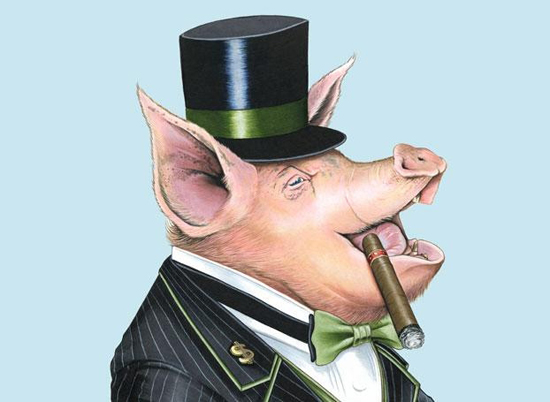 9 Things The Rich Don't Want You To Know About Taxes
We're all getting fucked by the government and rich. This article explains how. And here's one from AlterNet that proses a nominal tax on stock trading that Britain has adopted that could close the gap in social services deficits that the GOP is trying to gut. Meanwhile, the war machine keeps turning.
***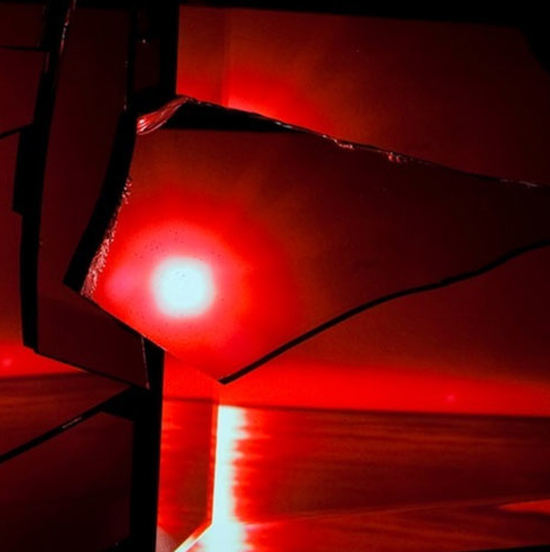 TV On the Radio proves, once again, that they are one of the best bands in existence with their latest album Nine Types of Light, which was released as a full-length music video directed by singer Tunde Adebimpe.
The video starts out with obscure references to the collective unconscious, which could be explained biologically, like in the TED Talk video Big History. But maybe it's something more. The album continues with genius tracks like "Repetition" and the video slides into trippy collages based on fractal patterns.
TV On the Radio plays with the idea of 2012, the Mayan calendar switching, the alignment of the planets, and all of these culture ideas that seem to come from an underlying feeling among many of us that we are on the brink of a change in consciousness that we do not fully understand.
It's interesting to think whether these ideas are something inherent in our structure, or created by an interconnected entertainment system that we've built, which has perpetuated a very real example of life imitating art. One of the first bands I ever help record, Lonesome Radio Heart, built an entire album around the concept that whether or not the End of Times was coming, if the world is acting like it is, that changes the tides of history.
Could we be cosmic antennas, building towards a great and extraordinary leap outside the confines of what we know of modern physics? Are we connected to a greater force outside this reality and about to crossover into a plane more complex and expansive than the universe in which we exist? And what of the Singularity – the tipping-point where humanity and technology start to combine? A physical melding of man and machine, a new form of life that converges into a unit that is the culmination of all information, where there is only the collective, working in harmony with the planet, the solar system, the galaxy, and on and on until becoming a pure form of conscious energy and then . . .
*POP*
Do we start over again? Maybe there is no end. I guess we'll see.
***
If you have something that you think I might like that others might like too, please email youmightlike [at] gmail [dot] com.
What I'm listening to: A New Kind of House by Typhoon, Strange Weather We're Having Isn't It by !!!, whokill by tUnE-yArDs
What I'm reading: Clumsy, AEIOU or Any Easy Intimacy, The Goon: Chinatown
What I'm drinking: Captured by Porches Friday Rye, Total Domination IPA, Hazed & Infused