by A.J. Focht
Attached to the Mission Impossible Ghost Protocol IMAX screenings is a new six minute prologue for Dark Knight Rises. Many bootlegged copies were spread around online after its release, but Warner Bros. has done a good job of shutting them all down. For those not able to visit an IMAX theater and see the prologue, the first official trailer has been released. While Christian Bale's voice in The Dark Knight was a running joke, it looks like Bane's voice may be worse. Even though Warner Bros. is nervous about the fan response to the voice, Nolan refuses to change it.
Reports that Patty Jenkins left her position directing Thor 2 of her own accord may have been fabricated. Recently, sources reveal that she may have been terminated without any proper cause. Natalie Portman is said to be very upset over these changes, as she signed onto the film specifically because Jenkins was supposed to be directing it. While it's unclear which story is correct, there is clearly drama brewing among the cast that could affect the movie's deadline.
No more waiting for bits and pieces of information on the Amazing Spider-Man. Sony has launched the official website for the film. The site includes photos, trailers, information and more goodies. Any information on the movie that you've been wanting will likely be found there.
Following the release of a batch of posters last week, the producers of Ghost Rider: Spirit of Vengeance have released a new official trailer. It definitely captures the dark tone that the new film was going for while keeping the black humor that fans expect.
That's it for the superhero movies, but there is one other big superhero project on the horizon. Marvel Comics will be making a novel adaptation of their classic Civil War storyline. Civil War was one of the most groundbreaking events in comics, and the novel, to be written by Stuart Moore, is set to hit shelves in June 2012.
Ridley Scott released a series of posters for his upcoming project Prometheus earlier this week, and has followed them up with teaser trailer footage. The first official full trailer will release this Thursday. While the project is not related to the Aliens universe, the posters and footage give it a very similar feeling.
First he's in Oz, then he's not, and now he is again. The roller coaster that is Bruce Campbell's role in the upcoming Oz: The Great and Powerful has kept the rumor mill turning. Most recently, we hear he's back in and they have shot footage. While we still don't know exactly what role he is playing, he did mention he will have a confrontation with Oz (played by James Franco).
For the manga lovers out there, there is some great news regarding Rurouni Kenshin. The first trailer of the live action movie has hit the internet. The film looks extremely well done, and the character casting appears to be spot on. It's currently slated to hit Japanese theaters on August 25, 2012.
A full synopsis of The Hobbit has been released. No real surprises here, but a good chance to familiarize yourself with the story and what you can expect from the movie, if you don't know already that is. To go along with that, the official trailer has been released. It's looking to be just as epic as any of the Lord of the Rings movies.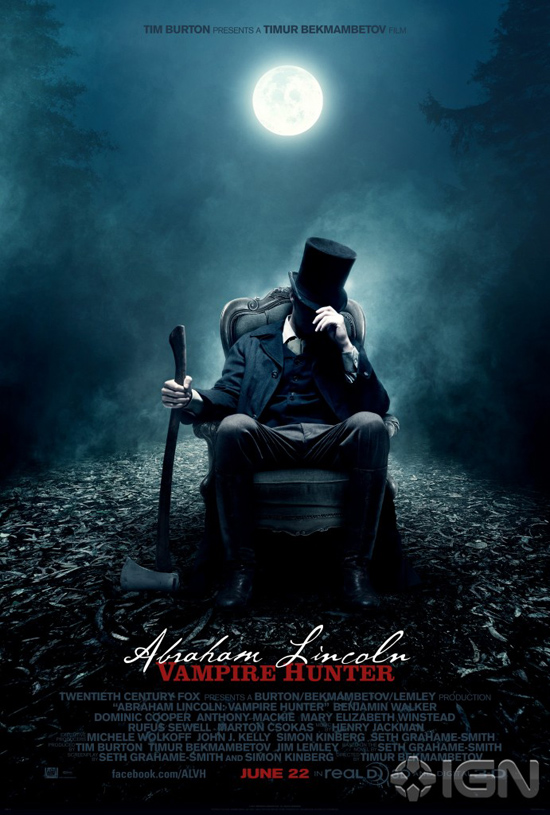 Who is the best vampire slayer of all-time? If you answered Blade or Buffy, you're wrong. The correct answer is, Abraham Lincoln. New posters for Tim Burton's imagining of the Abraham Lincoln Vampire Hunter book have been released. The official plot synopsis tells us that the film will explore the secret life of our greatest president, an untold story that shaped our nation. Amongst the wave of Twilight-inspired vampire trash, it will be nice to have a quality, dark, and likely humorous vampire story told in a way that only Tim Burton can.
On a final note, Doctor Who: Worlds In Time will preview this week. The new game based on the popular BBC sci-fi series is a free-to-play, browser based MMO game. Players choose their avatars and interact in a game environment with a traditional 'Flash-based' art style. While it's not a big budget MMO, it should be a nice treat for those whole like to spend quality time with Time Lords.