by A.J. Focht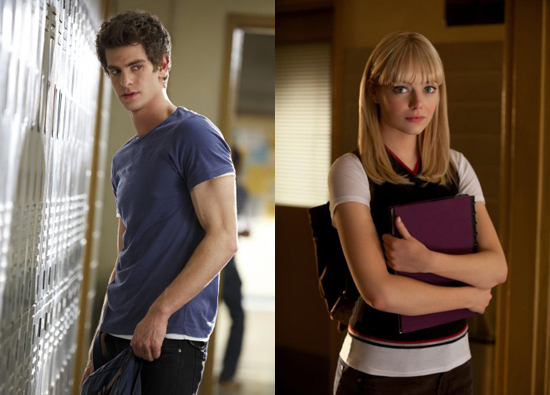 Another batch of photos from the Amazing Spider-Man have been released. Unlike the previous photos that have focused on Andrew Garfield and the Spider-Man suit, these photos include shots of Peter Parker and Gwen Stacy as well.
Despite all the drama surrounding Patty Jenkins' departure from Thor 2, Marvel studios is pushing forward and has announced that Game of Thrones director Helmer Alan Taylor will now be directing the film. Assuming there are no other delays, the film should be set to meet the previously scheduled November 15, 2013 release date.
Walt Disney, parent company of Marvel, is getting their greedy hands into the comic giant's upcoming projects. Despite all of the calls not to, Disney will be releasing The Avengers in 3D. The film was not shot in 3D, and the 3D will all be added in postproduction. The good news is Joss Whedon has come out and said that the film will not be "obnoxiously 3D."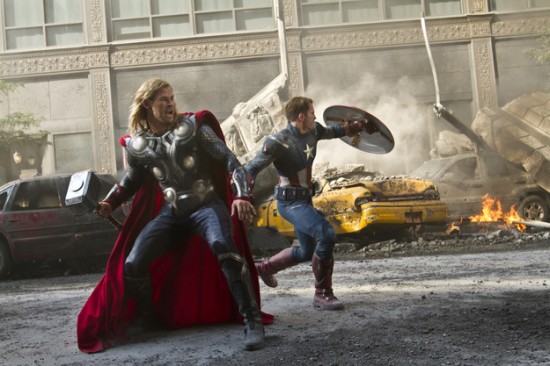 Speaking of Disney messing with the Marvel movies, they have also announced that an unnamed Marvel project has been bumped up from June 2014 to April 2014. With one other unnamed project scheduled for May 2014, there are rumors that it is because the films will be related in some way. As the two movies are still unannounced though, speculation is rife as to what they might be.
There is confirmation that Watchmen 2 is underway. Bleeding Cool published the cover art to Watchemen 2, but was then contacted by DC and asked to remove it. Most of the reposts have also been taken down, but we can tell you they featured Nite Owl by Andy Kubert and Joe Kubert.
The cast of Ender's Game has just gained some true star power. Harrison Ford has officially signed on to play Colonel Hyram Graff. And in case Ford doesn't provide enough box office oomph, they have also landed Hailee Steinfeld (True Grit) to portray Petra Arkanian. This cast of the film is really giving me high hopes that it will end up a sci-fi classic rather than a dud.
On the day the Prometheus trailer was to release, it was leaked. Just hours after, the official trailer was "debuted" by the studio. It finally sheds some light on what the movie is about. Simply put: as humans search for their beginning, they may find their end.
More news from Middle-earth; To help celebrate the holidays, Peter Jackson posted his fifth production blog. This video focused on the location of the shooting, and includes some reasoning for filming in New Zealand.
It's always fun to see the power of the internet in action. It's even more fun to see the power of fanboys and fangirls – especially when they're angry that their favorite sci-fi show has been cancelled unduly early. A few months ago, University of Wisconsin-Stout theater professor James Miller, who was also such a fanboy, posted an infamous Firefly quote outside his office to protest against the show's untimely demise at the hands of Fox.
You don't know me, son, so let me explain this to you once: If I ever kill you, you'll be awake. You'll be facing me. And you'll be armed.
The campus police failed to appreciate the geeky reference, or the irony – that the quote isn't about killing but about playing fair – and removed the "offending" quotation. But it didn't end there. The school authorities threatened Miller with criminal charges, and fearing for his job, he contacted the Foundation for Individual Rights in Education (FIRE) to defend his right to free speech. After the school refused to back down, the case was taken to the internet jury. This video explains how the online massive – and Neil Gaiman – helped Miller defeat the close-minded educational institution.
A final cheerful clip to brighten the last of the holidays, for those who didn't catch it, Stan Lee had an amazing cameo in Chuck's holiday special.