by A.J. Focht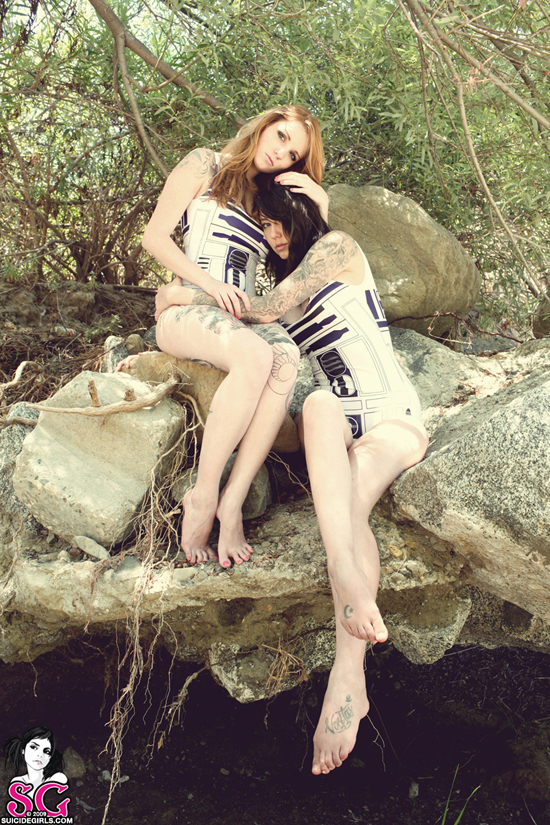 [Bob and Kemper in Droids You're Looking For]
Superheroes are taking back Saturday mornings. A few weeks ago, Cartoon Network announced they were doing a new block of programing called DC Nation that would feature the DC heroes. Now its Marvel's turn for the kind of cartoon resurgence we've been waiting for ever since Disney bought them out. The mouse-eared company will be starting their own superhero programming block called Marvel Universe. It will provide exclusive Marvel content including series of The Avengers, Hulk, Iron Man, and Thor. They will also be doing a Spider-Man series based on the Ultimate Spider-Man line, but it will feature Peter Parker, not the new Miles Morales.
Thor 2 has seen a lot of trouble pre-production, but they've finally settled on a writer. Robert Rodat, whose previous credits include Saving Private Ryan, will be penning the sequel to the Marvel blockbuster. The script needs to be completed pretty soon as they plan to start filming this summer.
The live action Star Wars television series is not just a myth, and now it has a name. In a recent interview with IGN, Rick McCallum, producer and right-hand man of George Lucas himself, announced the working title for the series is Star Wars: Underworld. There is no sure date when it will launch; they are apparently waiting until they can economically produce it for $5 million an episode.
Star Trek 2 has added a new cast member in the form of Sherlock star Benedict Cumberbatch. While his exact role has not been named, it is widely considered he will be a new villain in the J.J. Abrams sequel.
There is a new face to Ash William from the Evil Dead series, and she looks nothing like Bruce Campbell. Lily Collins (The Blind Side) is the first official member to join the cast of the new incarnation, taking the lead role. Now, to be fair, she will not be Ash, her name will be Mia. She will however being playing a part very similar to that played by Campbell in the 1981 original. I hope her name is actually Michael or something of the like just as a throwback to Ashley (Ash) Williams.
While were thinking about zombies, is this a good time to mention that World War Z will be a trilogy. After a chorus of complaints about the first one taking place during the actual Zombie War and not after like the book does, this may be Paramount Pictures way of making up for that, or more likely just a way to capitalize on the fad. Either way, we can hope the second and third movie will do the book some justice where it looks like the first will fail.
AMC is on a roll with innovative programming like Breaking Bad and The Walking Dead, and now they are bringing a mafia classic back to life. The company is producing a cable series based on the Martin Scorsese 1990 mobster classic, Goodfellas. To make the news even better, Nicholas Pileggi, writer of the movie and the original non-fiction book it was based on, Wiseguy, is set to co-write the series.
We have another classic being brought back to life, albeit in a different medium. After twenty-five years as a cult favorite, The Labyrinth will be getting a prequel in the form of a graphic novel. The long rumored project will explore the story of how Jareth, the guy played by David Bowie, comes to the Labyrinth for the first time.
Finally, just a friendly reminder to everyone wanting to attend San Diego Comic-Con 2012, they have changed their registration system. If you would like to register for a ticket to go, you first have to preregister for a Member ID. You can start this process now via the Comic-Con website. Just don't get stuck being unable to snag a ticket the day they go on sale because you didn't preregister.