by A.J. Focht
A year ago, NBC buried their Wonder Woman pilot and all hopes of seeing the Amazon princess during prime time. The CW, known for their superhero television series such as Smallville and the upcoming Arrow, is now in talks to revive her with a Wonder Woman origins series. The prelude to the legend of Diana of Themyscira's is being penned by Allan Heinberg. The CW is only working on a script now; the pilot has yet to be greenlit.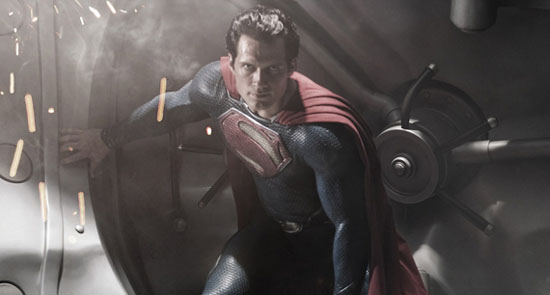 Henry Cavill, who will be playing Superman in the upcoming Man of Steel film recently spoke about the project in an interview. He wasn't able to relay much, but he did say that beyond making Superman easier to identify with, they wanted to take a realistic approach to the movie. It seems likely that Man of Steel will be the first feature in the new DC movie universe, leading into the Justice League movie, and there have been rumors that it may cameo other Justice League members – namely Wonder Woman. Man of Steel will premier in theaters in June 2013.
Kick-Ass 2 is bringing back most of the main actors from the first film, including Chloe Moretz, Aaron Johnson, Christopher Mintz-Plasse, and even Nicolas Cage. And a new big name has also joined the crew; Jim Carrey has been confirmed playing the part of The Colonel in the sequel. Kick-Ass 2 is set for a summer 2013 release.
With the release less than a year out, Star Trek 2 has wrapped up filming and is headed for post-production. In recent interviews, actors Chris Pine (Captain Kirk) and Zachary Quinto (Spock) both gave their opinions of the project. Pine insists he can't give the movie enough hype, and that the threats are even greater this time around. Quinto said the project was more challenging, but bigger and bolder than the last. We will all know soon enough as Star Trek 2 is set to release on May 17, 2013.
J.J. Abrams' new NBC series Revolution has released the full first pilot online early. The series deals with events fifteen years after a post-apocalyptic scenario where all electricity on earth shuts off. The pilot delivers tremendous performances and is a great hook into the series. It's a must see for all fans of post-apocalyptic stories. That's not all Abrams is working on though, he is also currently developing a 'android buddy cop drama' for FOX.
Last week's premiere of Doctor Who, "Asylum of the Daleks" broke records for BBC America. The long awaited return of the Time Lord brought in record numbers, with 1.6 million tuning in to see the premiere. In a recent interview, Matt Smith discussed the upcoming season and the future of Doctor Who in general. On a final Doctor Who note, Neil Giman announced at his Hugo acceptance speech that he will be writing a second episode, which is slated for the second half of season seven.