Tarion Suicide in Follow The White Rabbit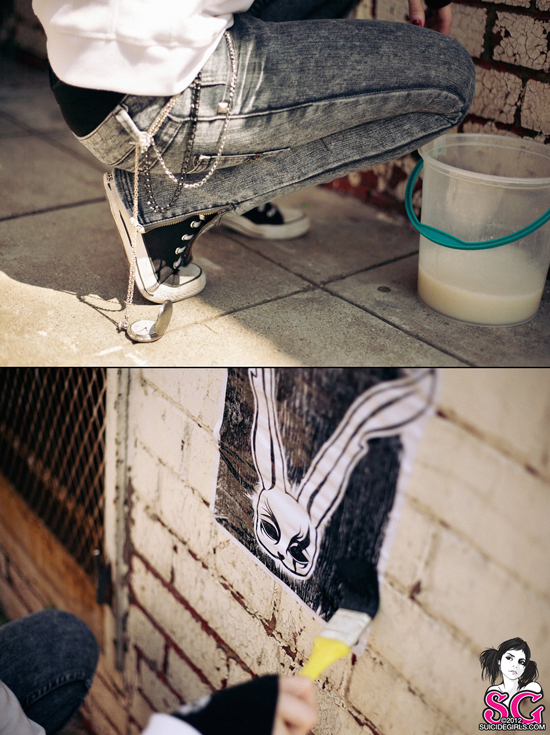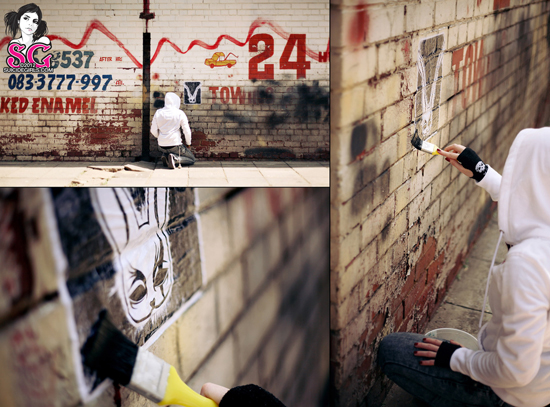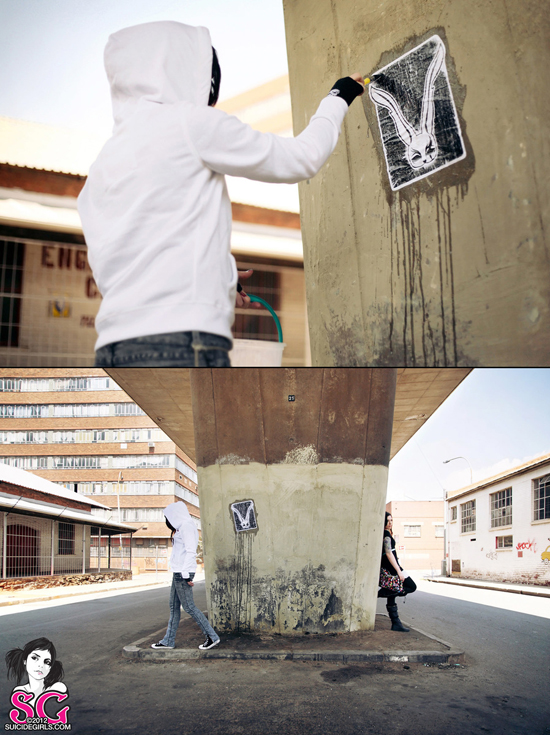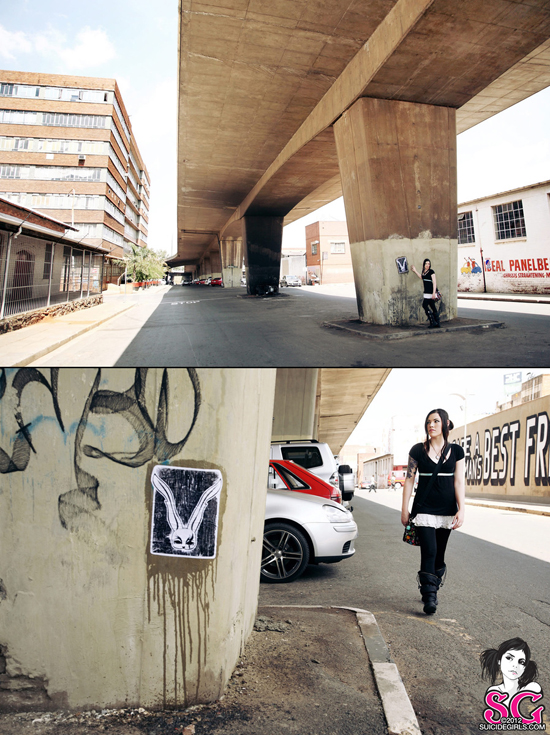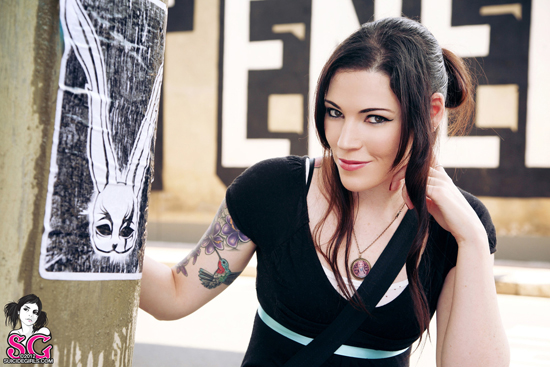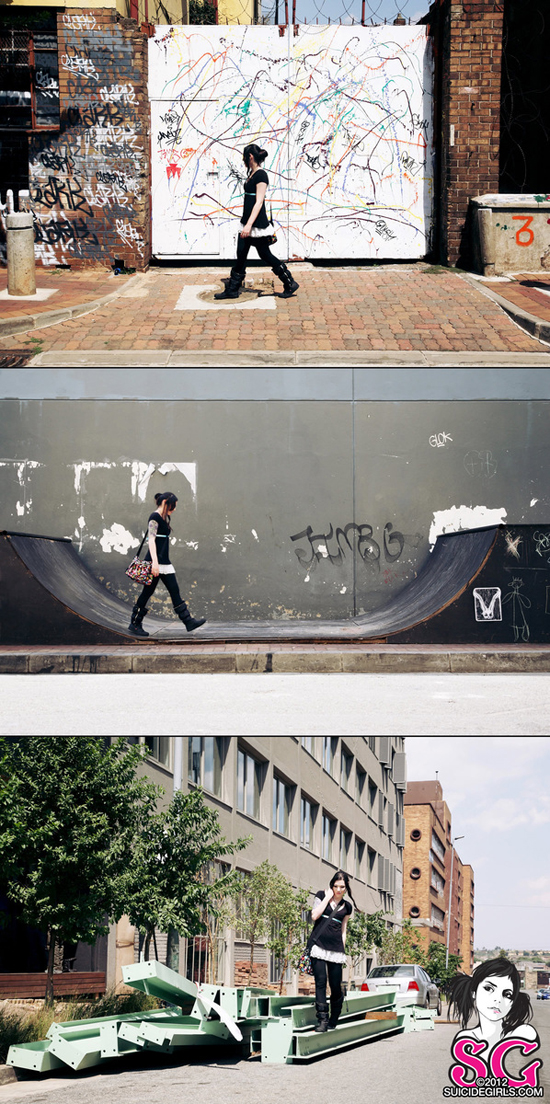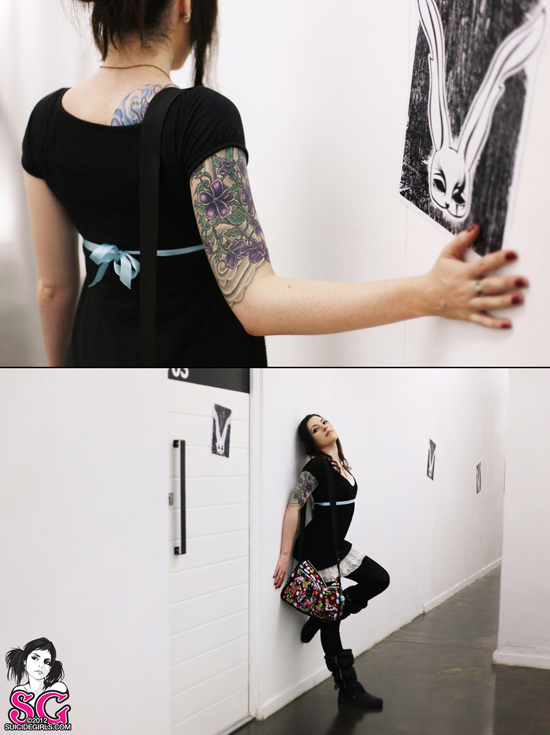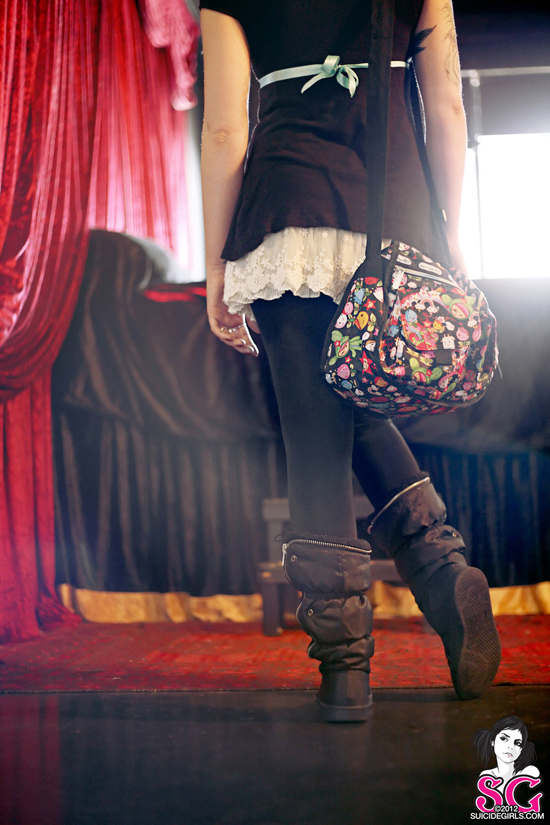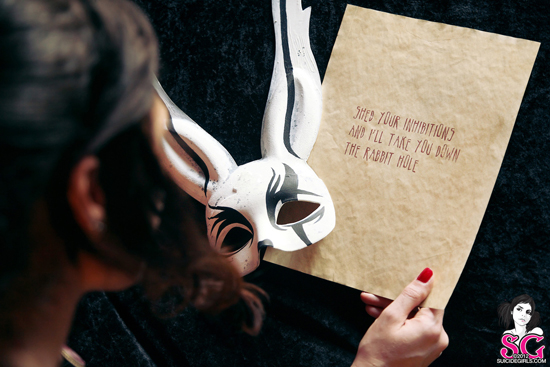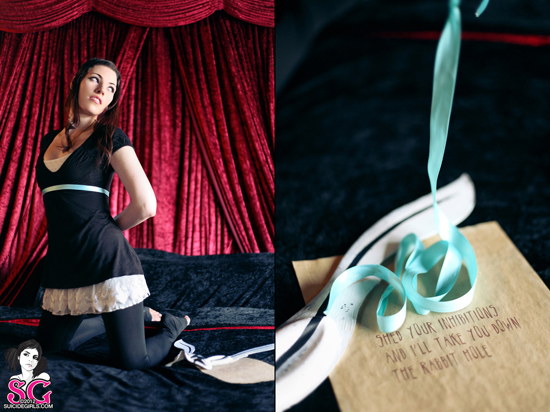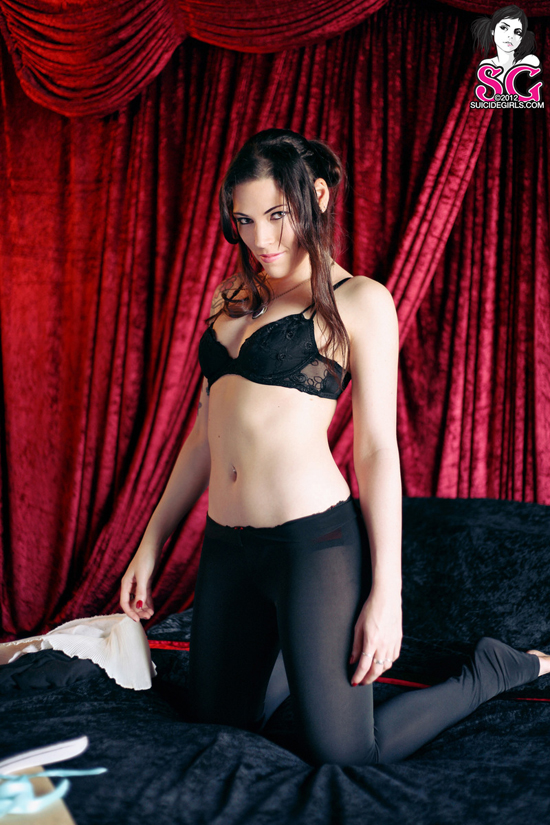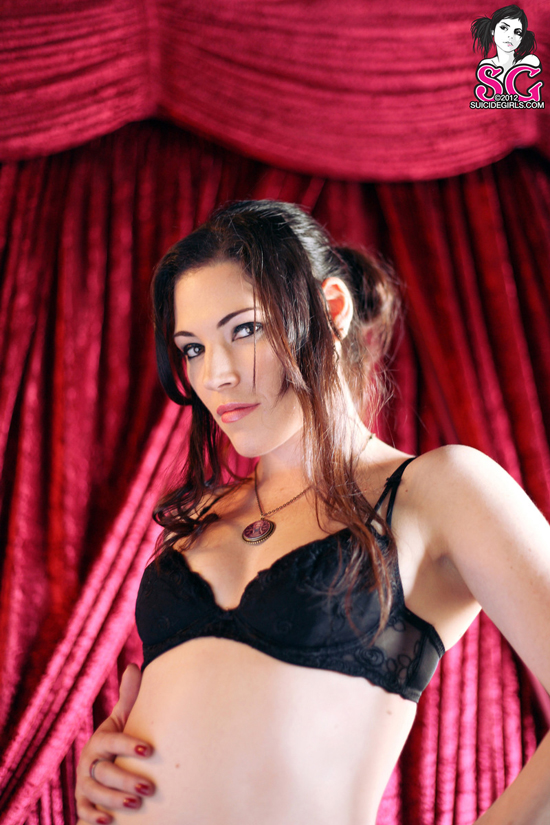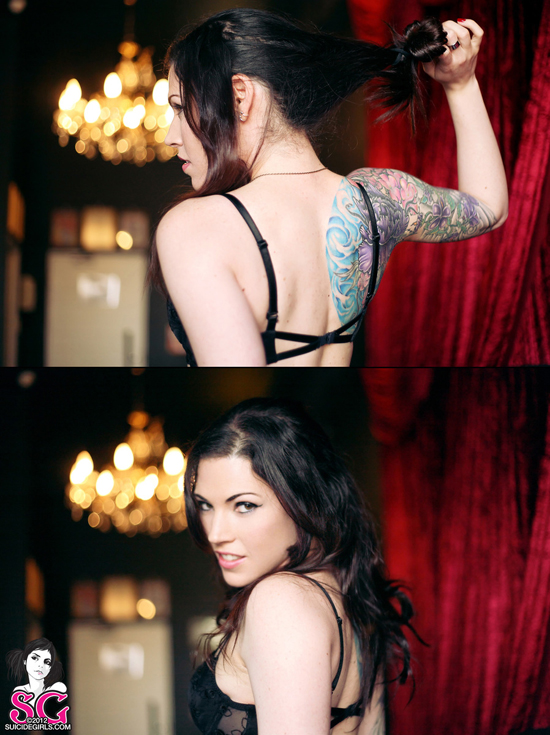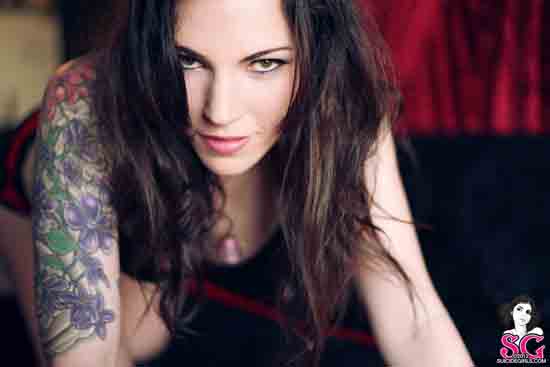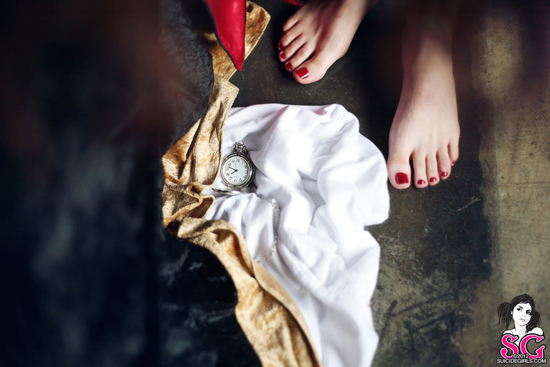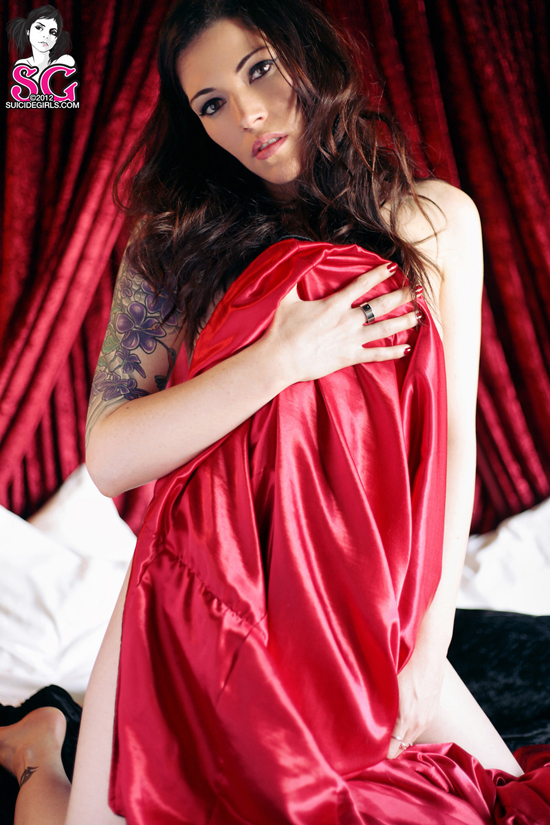 INTO: Doing things I shouldn't be doing.
NOT INTO: Trendy stuff.
MAKES ME HAPPY: Trent Reznor, Pink Fluffy Killer Bunnies.
MAKES ME SAD: Animals in cages.
HOBBIES: World Domination.
5 THINGS I CAN'T LIVE WITHOUT: Music, my pets, tea, sleep, and PunkSkunk.
VICES: Lollipops and merry-go-rounds.
I SPEND MOST OF MY FREE TIME: Contemplating what I'll do first when the world bows before me…Oh and what's for supper.
Get to know Tarion better over at SuicideGirls.com!