Valhala Suicide in La Jolla Shores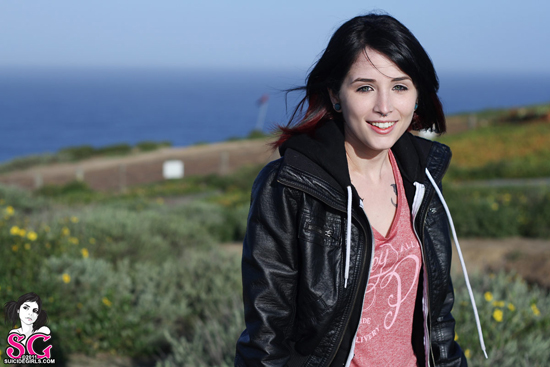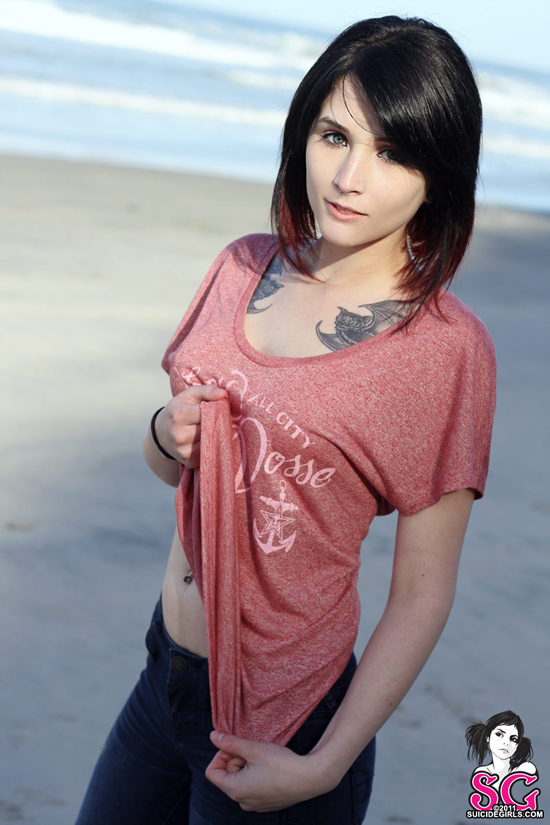 INTO: Music, writing, rainy days, forests, the unexplained, sushi, bats, tattoos, piercings, zombies, Sailor Jerry's.
NOT INTO: Peanut butter, blind dates and ass holes.
MAKES ME HAPPY: Kittens, puppies, unicorns, rainbows, zombies, horror movies, booze, eyeliner, clove cigarettes.
MAKES ME SAD: Hangovers.
HOBBIES: Writing, gaming, and being myself in general.
5 THINGS I CAN'T LIVE WITHOUT: My phone, my laptop, food, water, and some loving.
VICES: Sailor Jerry's, Djarum Blacks.
I SPEND MOST OF MY FREE TIME: Breathing.
Get to know Valhala better over at SuicideGirls.com!