Marvel's next new movie project will be the Guardians of the Galaxy. There have been a lot of rumors and worries in the fan community when it comes to Marvel's space superheroes. It's now official that James Gunn is rewriting the script as well as directing. If that doesn't put your mind at ease, know that Joss Whedon has full faith in Gunn being the man for the project. As for the many rumors, there is one that we can put to rest. Nathan Fillion has confirmed he is likely to be too busy with his day job (Castle) to star in the film.
Has Marvel decided to retcon the death of Agent Coulson? In the Marvel Avengers Assemble UK release, the film has been edited to exclude the blade sticking out of Coulson's chest. This could be a censorship issue, or it could be Marvel making the change in order to keep Coulson in continuity. The Avengers releases on DVD and Blu-ray in the US on September 25 and then we'll know if the US version was edited as well.
Captain America is now President! Oh wait that was a SPOILER for this week's issue of Ultimate Captain America. Despite this being a major event change in Marvel's Ultimate Universe, they felt the need to spoil it for everyone a day early. The news of the story broke a full 24-hours before the issue hit shelves and it came straight from Marvel.
Arrow, the new CW show about Green Arrow starts on October 10. There have been many rumors of what characters would appear in the show, and now eleven have been confirmed. You can expect all of the following lineup: Black Canary, Huntress, China White, Constantine Drakon, Deadshot, Deathstroke, Felicity Smoak, Merlyn, Speedy, and Walter Steele. There are still some rumored characters not confirmed, and no one knows much about John Barrowman's character, other than he's being called the 'well-dressed man.' There are also reports the Royal Flush Gang will be in the show and Kyle Schmid will play Ace.
The upcoming Star Trek film has an official name: Star Trek: Into Darkness. The J.J. Abrams sequel has finished initial shooting and will include most of the original cast, including Chris Pine, Zachary Quinto, and Zoe Saldana. Star Trek: Into Darkness is scheduled to release in theaters on May 17, 2013.
Speaking of Star Trek, Michael Dorn, who played Worf on Next Generation, has been cast in the Castlevania movie. Dorn will be playing a werewolf in the Konami game inspired film, for which there is no current release date set.
One last bit of Star Trek related news. NASA is working on a warp drive. That's right, a real life warp drive. Keeping the science simple, NASA wonders if we can indeed warp space and time to harness the power of warp bubbles. Essentially, the ship compresses the space ahead of it while expanding the space behind it to move forward at speeds of 10c (10x the speed of light). We are probably a long ways off from this technology, but we now know NASA is actually researching it.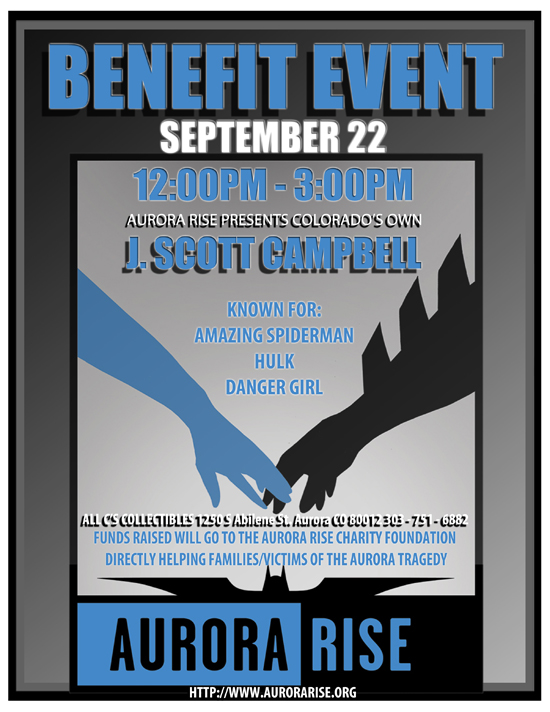 This weekend at the comic store I work at, All C's Collectibles in Aurora, Colorado, J. Scott Campbell will be doing a signing with all proceeds going to Aurora Rise. Campbell is best known for co-creating and writing Danger Girl, but he has done cover art for several comics including The Amazing Spider-Man and Witchblade. SuicideGirls was in attendance a few weeks ago when Aurora Rise had their first benefit event and silent auction, which raised $20,000 that went directly to the victims of the shootings. Campbell was unable to make the first event, but wanted to come out and support the victims of the shootings on his own time. While the second event will be smaller, it will include a silent auction with specialty items from Todd MacFarlane and much more. The signing takes place this Saturday, September 22, between noon and 3 PM MST. For more details visit the Facebook event page.