By Blogbot
This Wednesday, August 10th on SuicideGirls Radio, hosts Moxi and Bradley Suicide will be joined by chanteuse, sonic day dreamer, and celebrity yoga instructor Kai Elle, who'll be talking about her powerful new release, The Dynamo EP.
You can listen – and watch – SuicideGirls Radio live on Wednesday nights from 8 til 9 PM at our state-of-the-art, all digital, 100% Hollywood home: ZHollywood.tv
If you have questions for the SG Radio crew or our guests, you can call in during the live broadcast at: 1-855-TRV-inLA (1-855-878-4652)
**UPDATE**
ICYMI: Watch our show feat. Kai Elle here or via the player below:
For updates on all things SG Radio-related, like us on Facebook and follow us on Twitter and Instagram.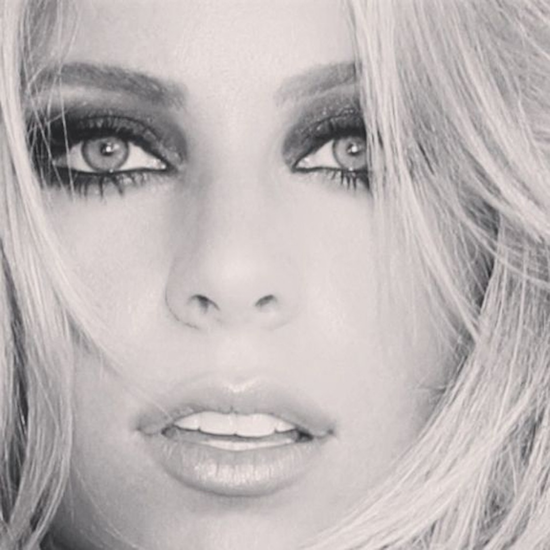 About Kai Elle
Kai Elle is an independent singer-songwriter, recording artist and celebrity yoga teacher. A "sonic day dreamer" with an other-worldly ability to transcend into heavenly states.  
 
Coming off her recent collaboration with Robbie Williams for her song "Carry On" (which charted internationally) she decided to bring that divine ethereal aspect into a more pop sound. 
 
Continuously battling serious depression, Kai Elle turned to yoga and meditation to keep herself strong and focused. After becoming a certified yoga teacher, she finished writing "Dynamo," an uplifting song about people needing to cultivate the immeasurable energy from within in order to shine. Kai continues to share her philosophy with various celebrity clients through her yoga teachings while guiding her passion in music.
 
The Dynamo EP includes the cinematic "St Barths." While working a sales job, Kai Elle often fantasized about trading places with the jet-setting women she assisted. The video is a cheeky, homage to her days playing dress-up with the apparel while envisioning the glamorous and 'tres chic' lifestyle. "St Barths" recently aired on LATV's The Zoo and was seen by millions of viewers nationwide.
 
Another powerful, and catchy, pop track is the soon to be released single "The Queen." "The Wedding Song," is a processional ballad from the groom's perspective, a standpoint often overlooked. Last but not least is a more jazz influenced song, dedicated to all the girls Kai has met who had that special something, a uniqueness or quality that gave them the special "it" factor. "It Girl" is a combination of those qualities and put it into a song as if she were one girl.
  
Written by Kai Elle and produced by Alberto Bof, The Dynamo EP is currently available on iTunes and has a resonating message of hope.
For more info on Kai Elle visit:
kaielle.com
facebook.com/officialkaielle/
twitter.com/mykai
instagram.com/kai_elle/
soundcloud.com/kaiellemusic
youtube.com/user/WelcomeToKaiLand

The World's Leading BYOB Radio Show Is Sponsored By Mangria
"As a nightly consumer of red wine, I was shocked one evening to find I had just half a glass left in the bottle. So I did what any decent alcoholic, ex-con, American would do… I went to the fridge and the liquor cabinet, then poured, mixed and measured. Thus Mangria was born." — Adam Carolla
For more info visit Carolla Drink's website, Facebook, Twitter, and Instagram.