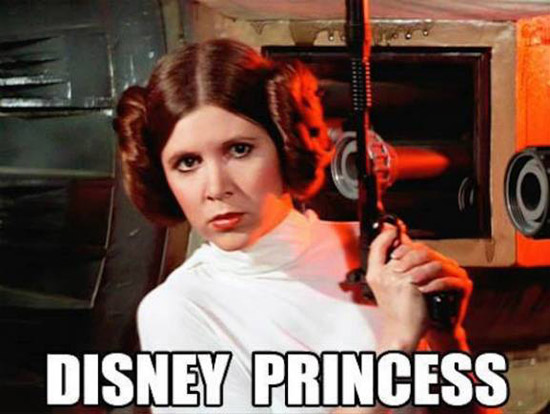 One announcement surpassed all others this week, shaking the foundations of this galaxy and those far far away as well. Disney bought out Lucas Film, and therefore the Star Wars franchise, for $4 billion dollars. A new Star Wars movie is already planned for 2015. What does this mean for the geek universe? Since Disney also owns Marvel comics, the potential for crossovers is high. Also the purchase begs the question, is Leia now officially a Disney Princess? And, if so, will she get bigger boobs and a fancier ball dress? In an interview, Lucas said he intends to donate a large portion of the sale profits to charity.
Some news has surfaced about The Amazing Spider-Man 2, including the film's villain. Jamie Foxx is reportedly in talks to play the shocking Electro. While Foxx is not confirmed, it is likely that Electro will appear in the film. Electro is one of Spider-Man's first villains, appearing first in The Amazing Spider-Man #9.
Sin City: A Dane to Kill For is in the casting process and we already have some new faces. Jaime King is returning for the sequel, playing the sister of her character in the first movie. She is joined by newcomer Jamie Chung, who plays the part of Devon Aoki. A Dame to Kill For is currently set to hit theaters on October 4, 2013.
If you have a vacation coming up, why not choose Middle Earth? Or the next best thing, New Zealand? To get you in the Hobbitsville mood, Air New Zealand has created an inflight safety video using characters from the film. Director Peter Jackson even makes a cameo appearance.
One last message before Election Day, Joss Whedon has given his endorsement to Mitt Romney – apparently so he can drive this country into a corporate wasteland ending in a Zombie Apocalypse. So if you haven't voted yet, listen to your nerd overlord and embrace the "Zomney Apocalypse." While you're at it, go take a parkour class.