by SG's Team Agony feat. Smythe
Let us answer life's questions – because great advice is even better when it comes from SuicideGirls.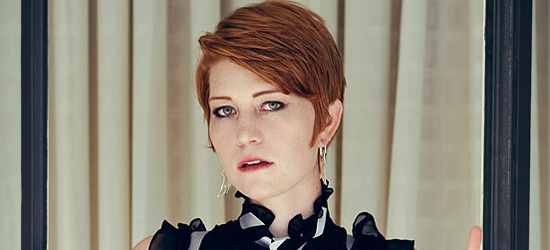 [Smythe in There Is A Light]
Q: I have a very close friend who recently told me she was physically attracted to me, and wants to start a friends with benefits relationship. There is a lot of sexual tension between us, and although I'm very sure I won't develop feelings for her, her friends have told me that she hopes down the line we can have a full-on relationship. I'm afraid of her developing emotional feelings, and endangering our friendship. I really love the girl and don't want to lose her as a friend. What should I do?
A: Holy goodness, that's a toughie. It is really awesome that you realize there may be issues with engaging in a friends with benefits (FWB) relationship. If she's already made mention of hoping for more than just ass with you, then odds are things will get complicated. She's going into things with hopes for more, and she will probably get attached more than is warranted in a FWB arrangement. It seems like, despite what she may say, she won't be able to help herself from getting overly emotionally involved. At the end of a FWB relationship, depending on the kind of a person she is, it may just take a moment for her to wrap her head around the shift back to strictly friends status, but there is the possibility of her taking it hard, like a legit break up, and you may lose her as a friend.


You also don't have to jump into the deep end with the FWB thing. Talk about it with her, express your concern about losing a friend. Probably don't mention her friends speaking to you; let the conversation just be about you and her. Gauge her responses to your concerns, it may be clear at that point that it's best not to go any further. If you decide to give the FWB thing a go, maybe keep it PG-13 for a bit and see if her attitude towards you shifts. I feel like a lot of people can shrug off a few make out sessions, but damage control after sex can be a bit harder.


Tread carefully, if you dare to tread at all.
***
Got Problems? Let SuicideGirls' team of Agony Aunts provide solutions. Email questions to: gotproblems@suicidegirls.com